Minneapolis Plumbing Permit: Everything You Need To Know In 2022
If you're looking to tackle a DIY plumbing project, it's essential to know what you will or will not need to get a Minneapolis plumbing permit for.
This guide will walk you through when it's necessary to get a plumbing permit, how to apply for a permit, and how to ensure you're following code.
Minneapolis Plumbing Permit: Complete Guide
When is a Minneapolis Plumbing Permit Required?
Plumbing permits are required to ensure the safety and compliance of plumbing work (or other building improvements) that are compliant with local building and zoning codes.
In Minneapolis, a few plumbing renovations require homeowners and plumbers alike to acquire a permit before they begin work. That list includes:
What Plumbing Projects Don't Require a Permit?
There are, however, some things you can do yourself that do not require a permit or paying a fee to do. Plumbing projects that do not require a permit include:
Connecting a new appliance to an existing water supply line (without altering the supply line)

Minor repairs of broken pipes (drain, waste, vent)

Minor repairs of broken fixtures

Minor repairs of leaky pipes

Replacing the internal components of a faucet, valve, toilet, etc., for example, replacing a toilet flapper, o-ring, or another component for the fixture to function.

Replacing a sink faucet

Replacing an existing toilet

Replacing a clean-out plug

Replacing an appliance like a dishwasher or ice maker
If any of the above require alterations to the existing plumbing systems or attachments, an appropriate plumbing permit will be required.
How Can One Apply for a Plumbing Permit?
Homeowners or business owners can apply for a plumbing permit through the city of Minneapolis via the application here, or they can call 311 to find out which permit(s) they may need. Multiple projects may require their own permits, and the city can help determine what is needed to acquire multiple permits at once.
When applying for a permit, the applicant will need to know a few things. This also depends on if the location is residential, commercial, or a food and beverage establishment.
Residential Applicants need: their address, owner information, a check written out to "MINNEAPOLIS FINANCE DEPARTMENT" (electronic payments can be made over the phone, not online), the number of appliances/items being worked on (scope of work checklist), and the type of dwelling (accessory, townhome, single-family, two-family).
Commercial Applicants need: their address, the building owner's information, a check written out to "MINNEAPOLIS FINANCE DEPARTMENT" (electronic payments can be made over the phone, not online), the number of appliances/items being worked on (scope of work checklist), and the type of commercial dwelling (accessory, mixed-use, commercial, multi-family).
Food and Beverage Applicants need: Food and beverage establishments must fill out the application's Food and Beverage Related Business section. This section will ask that two plumbing plans be submitted in addition to the application. Applicants must also fill in the maximum developed length in feet, the water pressure PSI read at the meter, and the water service supply pipe to meter size in inches.
Note: Contractors applying for a plumbing permit must be licensed and possess a City of Minneapolis Certificate of Competency at the master level or employ someone who does.
How Much Does a Permit Cost?
There is a minimum fee of $85.20 (includes a $1 state surcharge fee) for residential and commercial work. Each permit acquired after that is $41.40 plus a $1 state fee. The permits include six different categories of work and different categories, and another minimum fee applies to any non-heating gas burner permits. You can find more detailed information regarding permit costs and fees here.
What About Emergency Repairs?
Emergencies happen! Therefore, the state does not require someone to obtain a permit before making any emergency repairs on the fly. These are time-sensitive, and that's understandable. However, the proper permits must be obtained shortly after the work has been completed, within a reasonable timeframe.
If you are looking to do your own repair work on your home's plumbing system or handle replacing appliances or fixtures, you can see it's not too difficult to obtain a permit to do so. Just make sure to apply early, with all of the necessary information and valid payment.
Still Have Questions? Contact 4Front Energy For Help!
Those who don't want to worry about compliance or obtaining a permit simply call the pros. 4Front Energy can handle any of the above jobs seamlessly and with the proper licensing and permits, so you don't have to worry about anything. Reach out to us today if you want more information on permits or schedule a time for repairs. We're happy to help!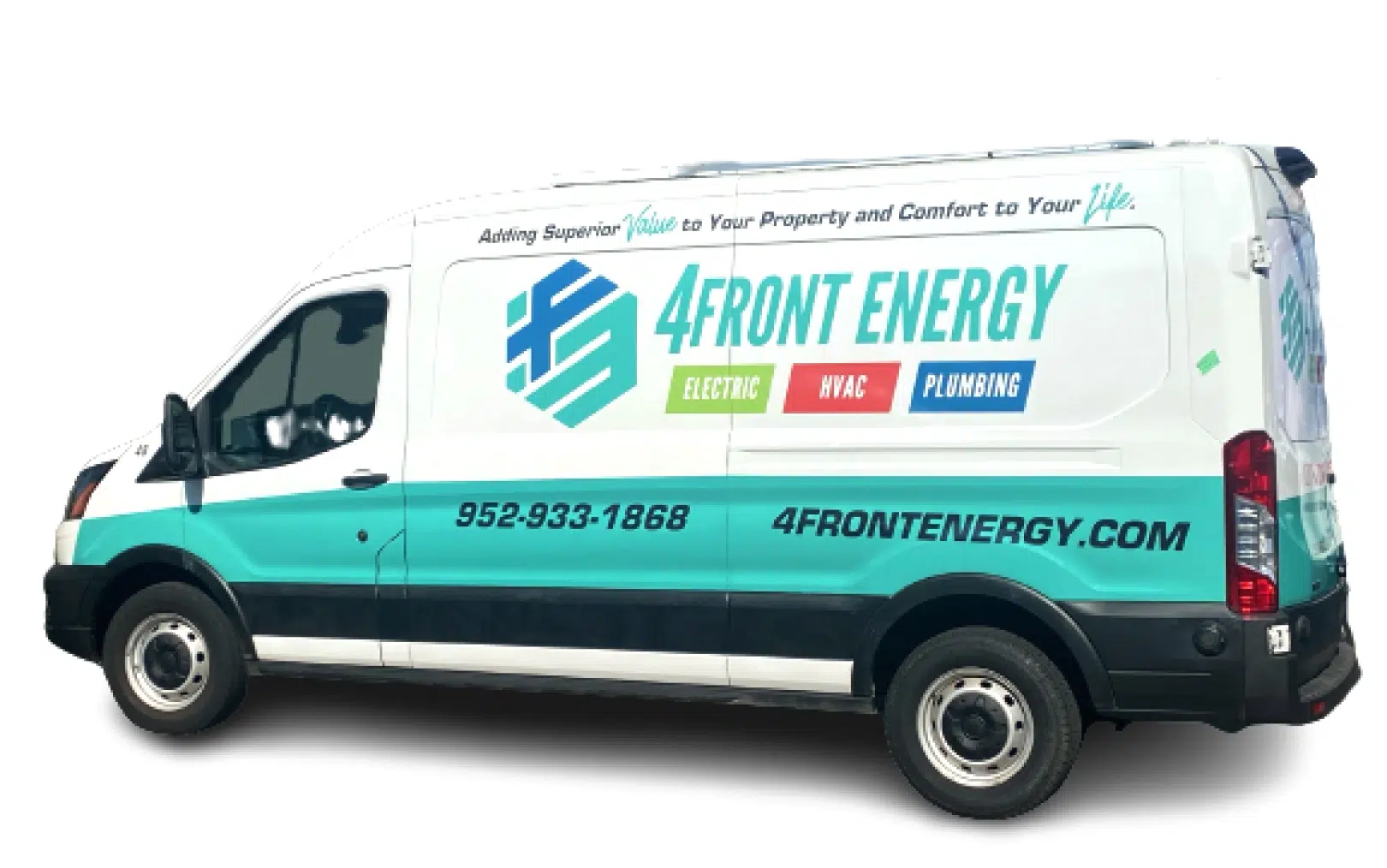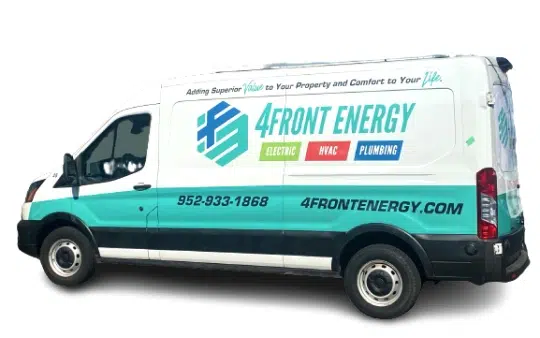 Why Choose 4Front Energy?
We're a Service Company, Not a Sales Company
Licensed, bonded & insured contractor
Trusted Twin Cities service provider for nearly 30 years
Reliable service excellence
One number for electric, HVAC, and plumbing
Stand behind our work with integrity
Fair and straightforward pricing
Provide invaluable comfort and integrated efficiency
Technicians that take pride in their work