How To Find EV Charging Stations Using Google Maps
Our phones are not just for scrolling social media—they help us connect with loved ones, take high-quality pictures and videos, and make sure we don't get lost while on the road.
They can also help electric vehicle owners search for EV charging stations easily. From some helpful apps to a few simple settings in Google Maps—finding EV charging stations on the go has never been easier.
The Best EV Charger Finder Apps
Owning an electric car helps shed dependency on the gas pump, but it doesn't mean you still don't need to know where and how to fill up your vehicle's battery away from home. While most electric vehicle owners charge every night at home, there can be instances where they need to plug in on the road. And some useful apps can help with that!
Chargemap
Chargemap is a collaborative app where millions of EV drivers can update the app regarding charging stations and costs. Using Chargemap allows drivers to find nearby stations, set their route, and even know how much it will cost before they get there.
ChargePoint
ChargePoint is the largest charging station database across the United States and Europe. The ChargePoint mobile app is compatible with dozens of other cloud applications, and by simply holding your phone near the card reader of the charging station, you can start charging with ease.
ChargeHub
Users of ChargeHub can find every charging station in Canada and the United States with a live-updated map. The app will find stations from dozens of compatible networks, including:
Aerovironment

Blink

ChargePoint

Electric Circuit

Flo

Greenlots

SemaCharge

Sun Country Highway

Tesla

And more
EVgo
With EVgo, electric vehicle owners can get real-time results, monitor their charging session, reserve chargers, and even gain rewards just for charging their vehicle!
EVHotels
If you're someone who goes on a lot of road trips or travels for work, EVHotels is a critical app to have. You can find hotels nearby that have electric vehicle chargers. You can get some shut-eye and charge your vehicle overnight with ease.
EVmatch
EVmatch is a super user-friendly app that makes finding a station and charging your vehicle quickly as easy as ever. Users can filter by charging speed, availability, price, and even reserve stations to charge. Upload your payment info to quickly charge via the app at a charging station.
Plugshare
Plugshare is a super easy and accessible tool to use for anyone wanting to plan their route based on where charging stations are available. This site offers nearly endless options for filtering your search by availability, type of charger, brand, speed, and more. You can even filter by charging stations at gas stations, hotels, if there's a bathroom, etc. Never miss a charging opportunity when you use Plugshare.
How to Find EV Charging Stations in Google Maps
While all of those apps are incredibly useful and convenient, old reliable Google Maps allow you to change your settings to only search for stations applicable to your vehicle with the touch of a button.
Chances are, if you have a smartphone, you already have Google Maps downloaded on your phone, so if you follow these steps, you will be able to view charging stations in the app you already have routing your drive.
Step 1: Log in to Google Maps and find your settings by clicking on your profile picture in the upper right corner.
Step 2: Click settings and scroll down till you find the category "Electric vehicle settings." Here, you will be able to make necessary adjustments for your vehicle or the vehicle you want to map EV stations for.
Step 3: Electric vehicles settings will bring you to plug options. Click the + sign to choose your plug type or types you want to be included in the real-time availability map. Once you add your plug types, you're all set to search nearby charging stations.
Step 4: To find nearby charging stations, you will start on the main map page and scroll the upper categories all the way to the right till you can click "… More". This will bring up a series of categories to narrow your search.
Step 5: When you get the additional categories page, you can scroll down to select electric vehicle charging under the "Services" category. This will automatically pop up all EV stations available in your area. It will show how many, the types available, the kW, and other available info. Click the call or directions button on the right-hand side to route to the one you want.
How to Ensure Your Vehicle Is Fully Charged
Having options for finding the closest EV charging station to you is vital to ensuring you don't get stranded on the road, and the added convenience of apps and Google Maps features can be a lifesaver. But that's not the only way to ensure your electric vehicle keeps a full battery. Some tips for maintaining a charged electric car:
Get the most out of your car's battery by only running the necessary programs, apps, and going easy on the pedal, so you don't use up more energy than required.

Utilize your vehicle's regenerative braking setting, which converts kinetic energy when you brake into usable energy for your battery.

Plug your car in every night during non-peak hours. You'll pay less to charge and always wake up to a full battery.
Lastly, get the best and highest level charger for your vehicle installed at home by a reputable professional. 4Front Energy has the residential EV charger solutions you need for your home. Contact us today for more information and schedule a time for your hassle-free installation!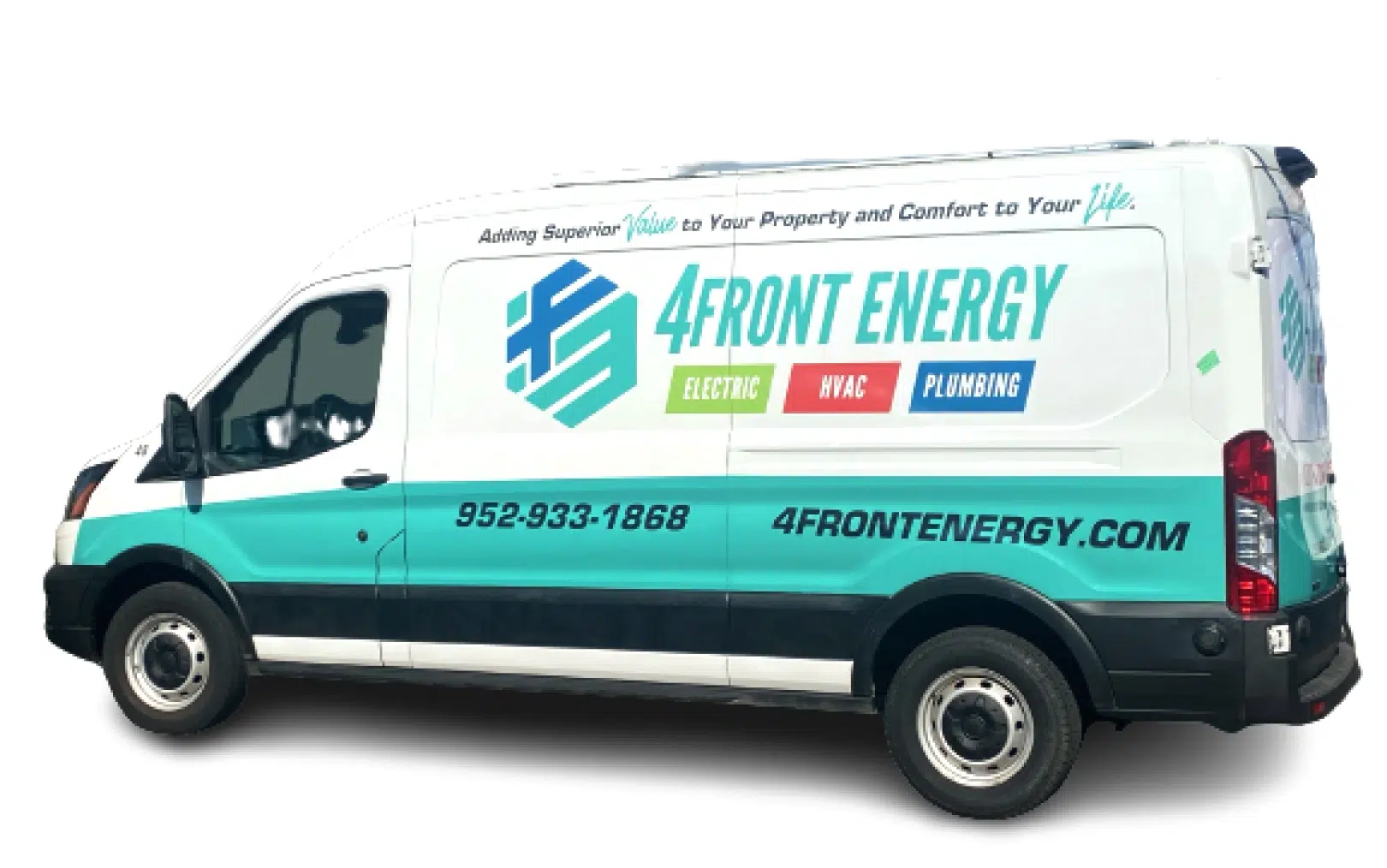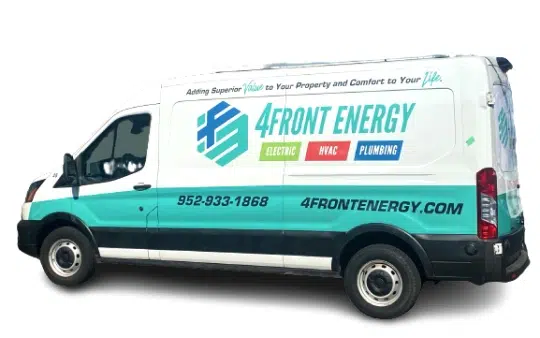 Why Choose 4Front Energy?
We're a Service Company, Not a Sales Company
Licensed, bonded & insured contractor
Trusted Twin Cities service provider for nearly 30 years
Reliable service excellence
One number for electric, HVAC, and plumbing
Stand behind our work with integrity
Fair and straightforward pricing
Provide invaluable comfort and integrated efficiency
Technicians that take pride in their work