Why Does 24/7 Service Matter for HVAC Repairs?
When choosing a reliable HVAC company, you want to ensure that you choose one that offers 24/7 HVAC service. No matter how well your HVAC system is maintained, it will experience malfunctions over time, and having a contractor you can rely on can make all the difference in your family's comfort.
The Most Common HVAC Emergencies
Unfortunately, there are a few different HVAC emergencies that you may experience over the lifespan of your system. One of the most common heating issues that homeowners encounter is failed ignitors. This part is responsible for starting a fire when your heating system kicks on. When the ignitor fails, your heating system cannot create heat and will leave your family chilly in the middle of winter.
Another common issue that homeowners experience is a broken blower motor. Sometimes this may be as simple as a fan belt motor simply needing to be replaced. In other instances, you may need to replace the entire blower motor with a new one. This part is essential to deliver that newly created warm air throughout the various rooms of your home.
Regarding the cooling components of your HVAC system, refrigerant is one of the most hazardous. When your system springs a leak, refrigerant can spew out. This substance can be dangerous when inhaled. Additionally, when the refrigerant leaks, your cooling system is unable to do its job properly. It will continue to overwork until other components, like your AC compressor, burn up. This can lead to even more expensive repair bills.
The Importance of 24/7 Service
There are certainly many different issues that your heating or cooling system may experience. When you have a problem, you want to get it looked at right away. Unfortunately, if your breakdown happens after hours, you can be left without heating or air conditioning if you don't have a reliable 24/7 HVAC service professional.
This can be a real problem on those cold winter nights where your home relies on your system's heat to keep your family and your water lines safe. Waiting to get a problem fixed with your heating system on those chilly nights can lead to many other costly problems with your home. When you have a 24/7 service professional on your speed dial, you can rest assured that someone will always be there to assist you when your HVAC system is on the fritz.
Call Us Today
If you're experiencing an HVAC emergency, give us a call at 4Front Energy. Our helpful technicians will respond around the clock to assist with your heating and cooling needs.
Interested in scheduling an appointment with 4Front Energy? Contact us at (952) 933-1868 or get started by scheduling your service online today!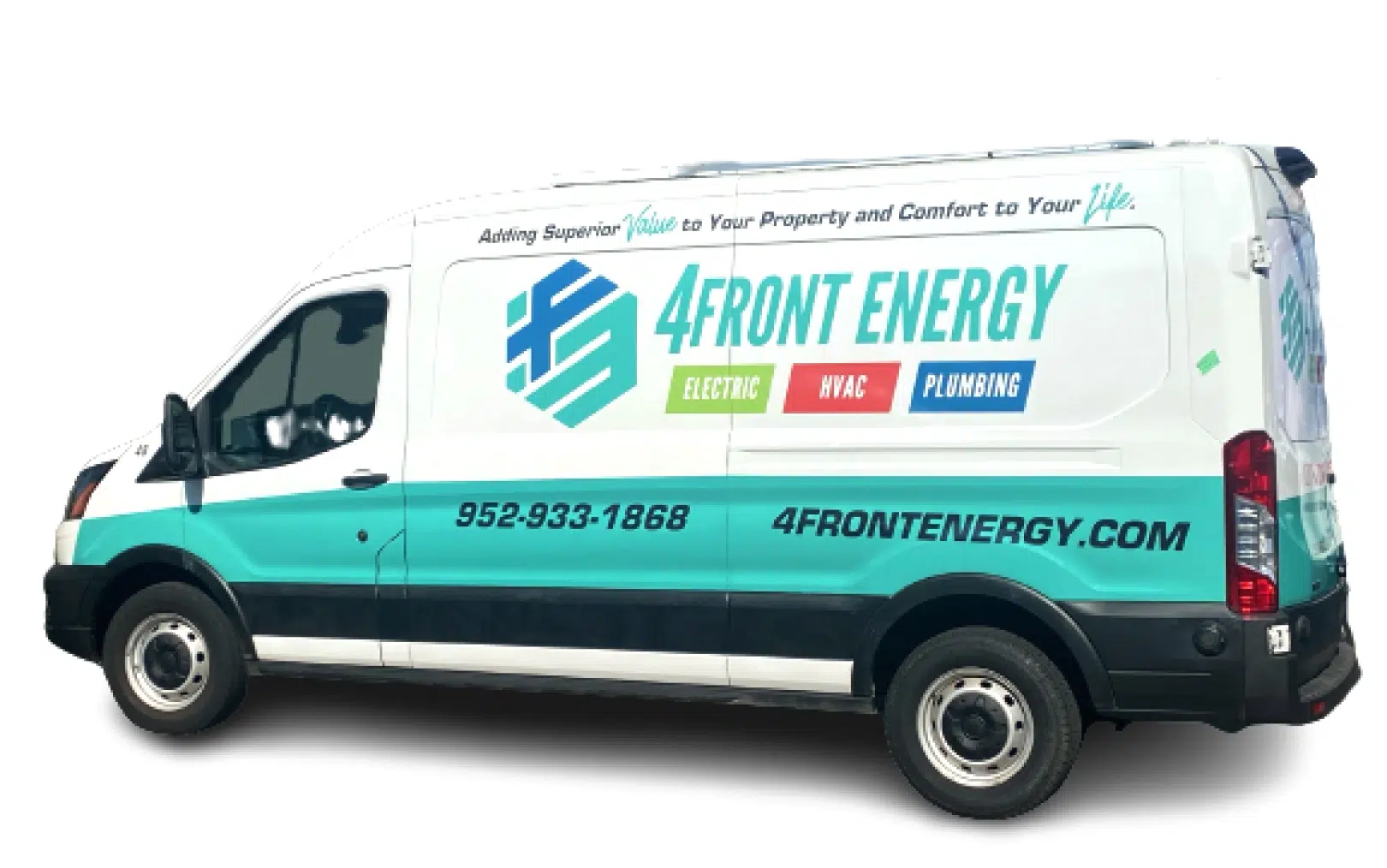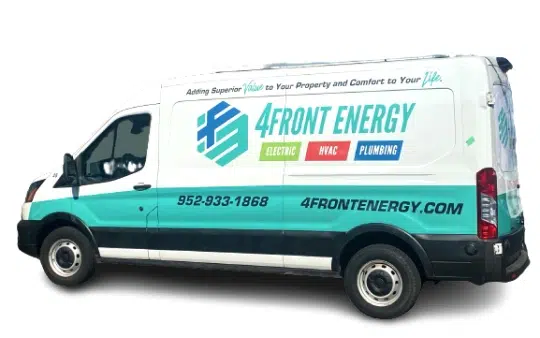 Why Choose 4Front Energy?
We're a Service Company, Not a Sales Company
Licensed, bonded & insured contractor
Trusted Twin Cities service provider for nearly 30 years
Reliable service excellence
One number for electric, HVAC, and plumbing
Stand behind our work with integrity
Fair and straightforward pricing
Provide invaluable comfort and integrated efficiency
Technicians that take pride in their work