Troubleshooting Your HVAC This Spring
When you turn on your HVAC system this spring, and you are surprised that it is not running as it should, there are several things that you may need to check before you call an HVAC professional. There could be one of many things wrong with your unit. Some can be simple DIY fixes, while others will require a technician's assistance.
No Power to Your Unit
Go to your HVAC unit and ensure that it is receiving power. You can check if it is receiving power by looking at the breaker. If the breaker has tripped, turn the breaker back on and see if the HVAC system comes on. If it does not, or the breaker trips again, you will want to call an HVAC technician to address the problem.
Check Your Thermostat
You want to check your thermostat to ensure it is set at the correct temperature. If the temperature is set to a different setting, this may be the reason why your system is not coming on. Thermostats can also go out, so inspect the thermostat well for functionality.
If you find that the thermostat requires replacement, you can do this yourself or call a technician. If you want to have an advanced thermostat, like one that controls the system in your home through programming, you are better off calling a professional to install this for you.
Check The Outdoor Unit
When your HVAC system is not working correctly, you will want to check your outdoor unit. Look for signs of functionality when it is supposed to be on. Also, you will want to check for debris and make sure that the unit is not frozen.
If you find that the unit is frozen, you can thaw it out, and it should run again. However, if the unit continues to freeze up, you may have a bigger problem that requires an HVAC professional to address this issue.
Check Your Air Filter and 4Front Energy
If your HVAC system is working, but you find it is not working efficiently, you will want to check your air filter and 4Front Energy. A dirty air filter can cause your unit to run frequently, which will increase the wear and tear on the system and increase your utility bills.
Dirty 4Front Energy will do the same. Look at your filter instructions to determine how often you should be changing the filter. You will also want to have your 4Front Energy inspected at least once a year to ensure that it is clean and allows proper airflow.
Call Us Today
At 4Front Energy, we want to ensure that your HVAC system works properly this spring. If you have any issues with your system, no matter how big or small, call us today. One of our friendly HVAC professionals will come out to your home to address any issues you are having and ensure that your unit cools and heats your home correctly.
Interested in scheduling an appointment with 4Front Energy? Contact us at (952) 933-1868 or get started by scheduling your service online today!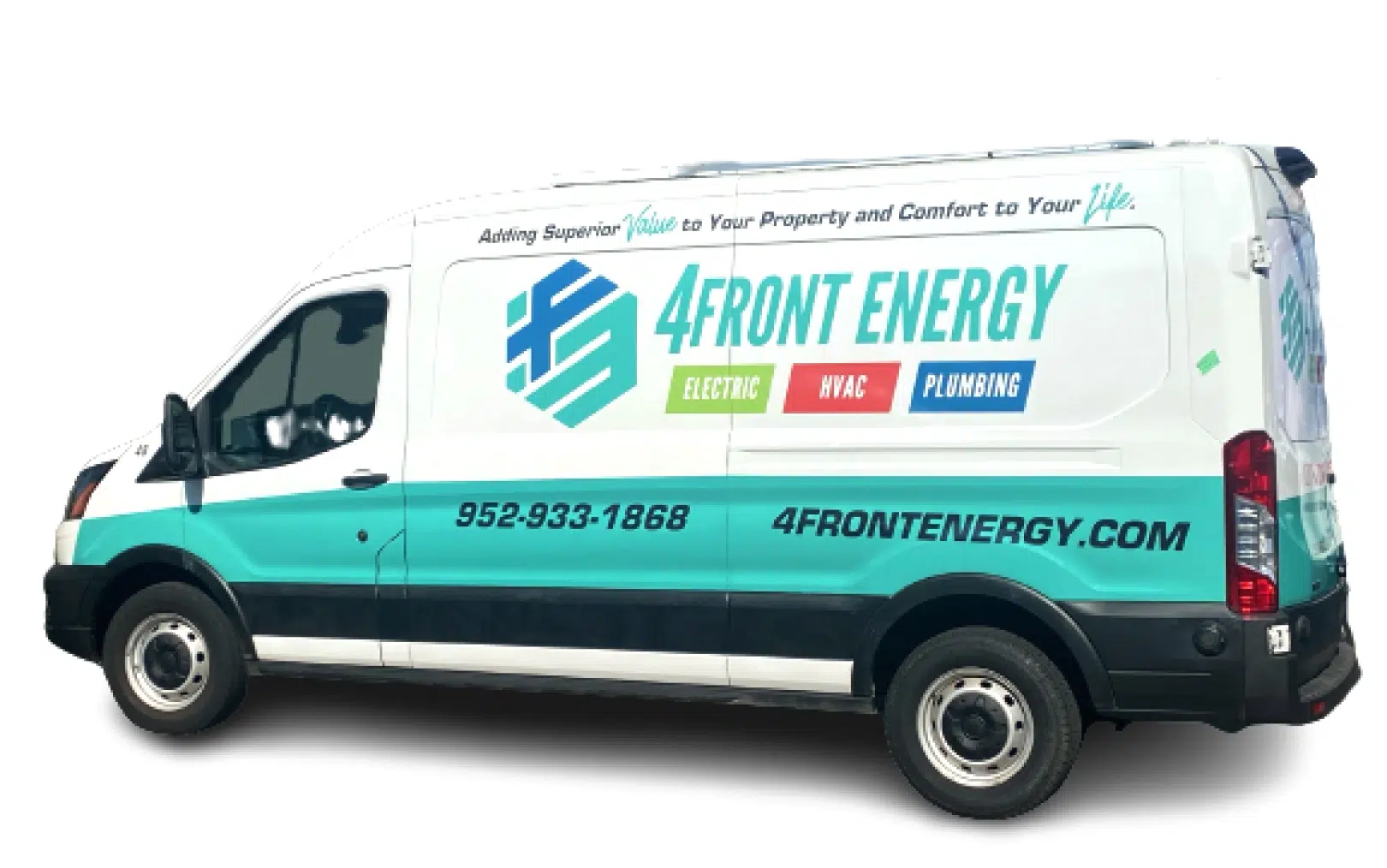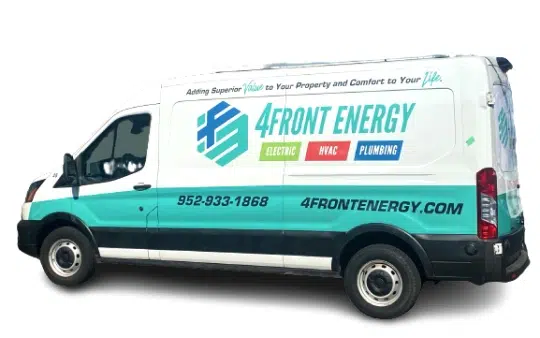 Why Choose 4Front Energy?
We're a Service Company, Not a Sales Company
Licensed, bonded & insured contractor
Trusted Twin Cities service provider for nearly 30 years
Reliable service excellence
One number for electric, HVAC, and plumbing
Stand behind our work with integrity
Fair and straightforward pricing
Provide invaluable comfort and integrated efficiency
Technicians that take pride in their work