The Benefits of Cleaning Your Air Conditioning Unit
How clean is your air conditioning unit right now? If you're unsure how to answer this question, it's time to add this to your to-do list. This reminder is that a clean AC unit is more efficient and less likely to leave you without a reliable source of indoor comfort when it's hotter and more humid outside. So, today, we'll be taking a moment to go over some of the top benefits of cleaning your air conditioning unit and how to do this.
Giving Your System an Added Efficiency Boost
In general, a cleaner air conditioning unit is less susceptible to excess wear and tear from not having to work as hard. This applies to things like the outside condenser unit, which can be spritzed off with a hose. When you do this, you're helping facilitate the evaporation and cooling process, which means the condenser is not working as hard.
Gaining Some Extra Operating Years
An air conditioning unit that's clean is likely to last longer. Even something as simple as changing the filter every 90 days or so can have a noticeable impact on lifespan. What this ultimately does is reduce your risk of needing a complete air conditioner replacement sooner than what's typical – which is around 15-20 years for a central air conditioner.
Making Your Indoor Air Healthier and Cleaner
Cleaning your air conditioning unit also removes excess dirt, debris, and other materials that could get into your indoor air. This includes some of the things not caught by your filter. The result is indoor air that's healthier and cleaner for you and anyone else in your household.
Reducing Repair Costs
Another benefit of a regularly cleaned AC unit is not having as many issues with frequent and costly repairs. This is something that can happen if accumulated dust, debris, and an assortment of particles get into various mechanical and electrical components.
Cleaning Your AC Unit
As we mentioned earlier, the outside AC unit can be easily cleaned off with a garden hose. Feel free to blast or spritz away any dirt and debris with the hose when doing regular cleanings. Also, with the outside unit, remove any leaves or other debris. Other steps you can take with cleaning your air conditioning unit include:
Using a soft brush to clean the fins

Vacuuming or lightly dusting the inside unit – after you unplug it

Cleaning out parts of the ducts you can safely reach
If you're not comfortable doing any of these cleaning tasks yourself, please give us a call. Our trained technicians will gladly inspect your system and do anything more involved when it comes to cleaning your AC unit.
Call Us Today
4Front Energy is the company to turn to if your cooling system needs attention for any other reasons. We're at your service for air conditioning repairs, routine maintenance, and replacement if it's time to consider an upgrade. We've got you covered with anything involving your home's heating and cooling system.
Contact our team today for timely, top-quality HVAC service.
Interested in scheduling an appointment with 4Front Energy? Contact us at (952) 933-1868 or get started by scheduling your service online today!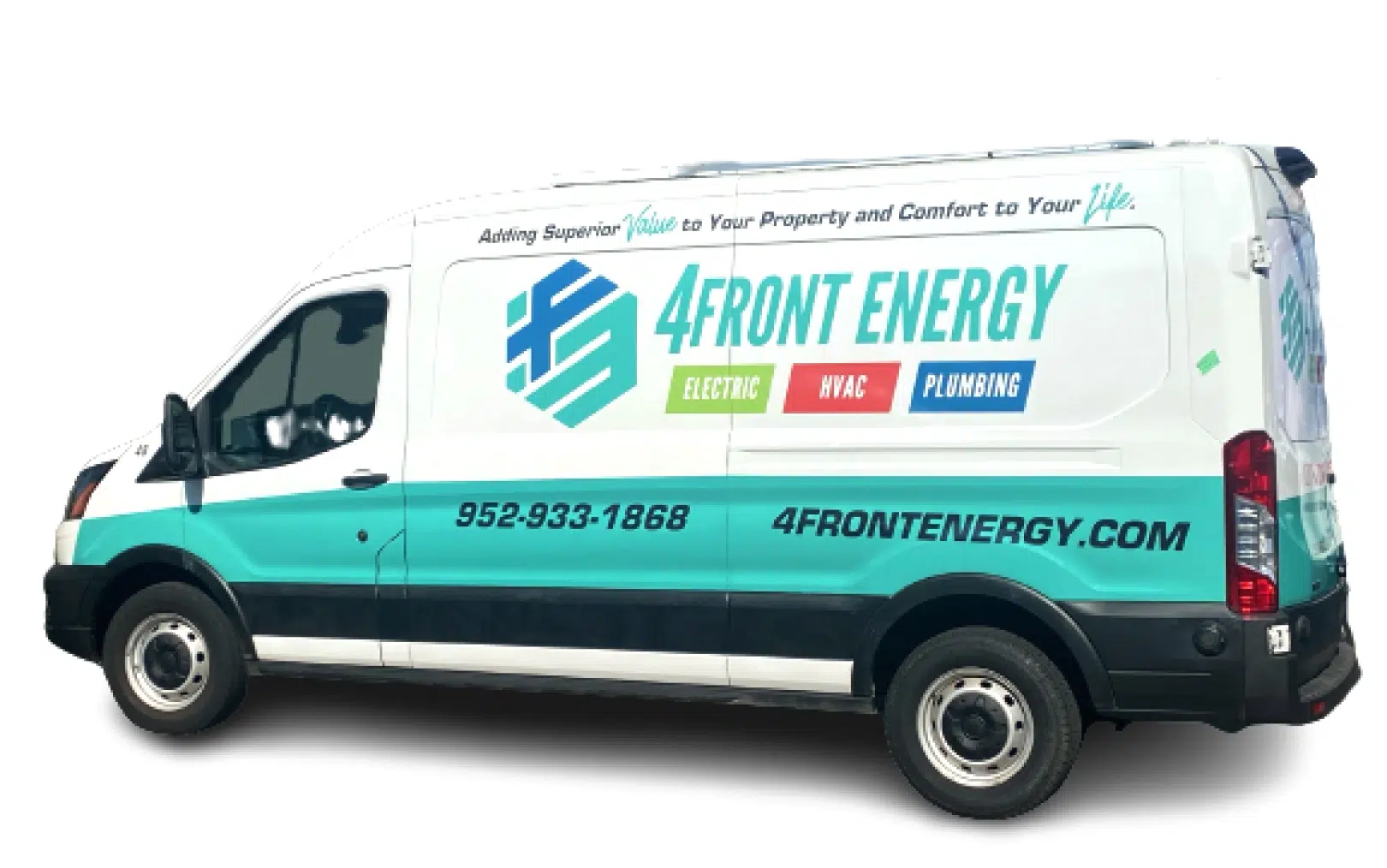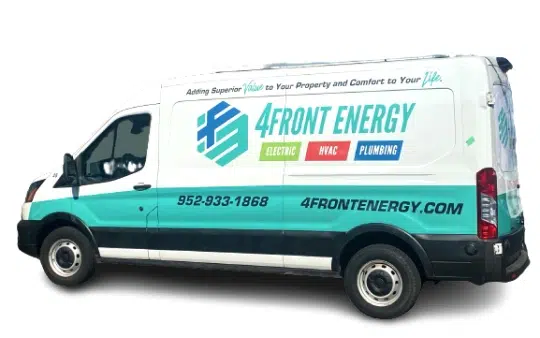 Why Choose 4Front Energy?
We're a Service Company, Not a Sales Company
Licensed, bonded & insured contractor
Trusted Twin Cities service provider for nearly 30 years
Reliable service excellence
One number for electric, HVAC, and plumbing
Stand behind our work with integrity
Fair and straightforward pricing
Provide invaluable comfort and integrated efficiency
Technicians that take pride in their work