How Long Does It Take To Charge A Tesla? (2022 Update)
Tesla is one of the most popular electric vehicles on the market today. The Tesla Model Y, Model 3, and Model S were all in the top 10 best-selling EVs of 2021. So they're leading the charge on both electric vehicles and EV charging stations with over 25,000 superchargers across the U.S. alone.
But one thing remains a question widespread across all consumers—how long does it take to charge a Tesla? With all the bells and whistles of their vehicles, people may be skeptical about how long it will take to charge a Tesla battery. Well, we have the answers for you.
Tesla Batteries 101
Tesla batteries, or Energy Storage Systems, take up a large portion of the vehicle and the vehicle's weight. As Tesla's are fully electric, their batteries reflect that and take up the entire portion of the trunk and weigh nearly 1,000 pounds (or more). Tesla has four different models of vehicles, each with varying features, ranges, and battery sizes. Over the years, Tesla's battery capacity has grown exponentially every year. See for yourself:
Model 3: 50 kWh
Tesla's Model 3 became the best-selling electric car globally when it surpassed 1 million sales in 2021—just four years after it came to market. Impressive! And it's a great electric car for many reasons—one being that it's the most affordable Tesla model (its baseline is around $40,000).
The battery in the Model 3 uses 2170-size lithium-ion cells, and when it was first introduced, it was a 50 kWh battery that could go 220 miles with one charge. Their long-range option was slightly bigger with a 75 kWh battery option that could go 310 miles with one charge. The new 2022 models can go up to 358 miles on one battery charge.
Model Y: 75 kWh
The Tesla Model Y is an enhanced version of the Model 3 in that it is made up of about 75% of the same parts.  It does, however, have a more extended range, and offer an optional third row of seats which makes it ideal for families or people who take long road trips.
The Model Y is expected to have new and improved 4680 cell batteries to improve its range and performance overall. As it stands, the Model Y's standard range is 303 miles, with the long-range model reaching up to 326 on one charge. It's also the most efficient cold weather vehicle with its heating pump, which isn't found in the other models.
Model X: 100 kWh
The Model X is Tesla's mid-size luxury crossover—kind of like an SUV, but better. The Model X has a stunning (and large) interior of 93 cubic feet. It's Tesla's largest vehicle and can still go 0-60 in 2.5 seconds. Wow! And on top of that, the mileage range is 348 miles for their standard model and 333 miles for their premium, or Plaid, design.
Model S: 100 kWh
The Model S is Tesla's flagship vehicle which was said to be one of the best cars Consumer Reports had ever tested—and that's saying a lot. This car is a modern marvel. Its top speed has been clocked at 200 mph, and its current battery is estimated to go 396 miles on one charge. But in 2017, a team of Italian drivers set the record for the longest distance ever driven with a commercial electric vehicle with the Model S: driving 620 miles on one charge! They did so with the P100D battery-powered Model S.
Charging a Tesla at Home vs. On the Road
People who own electric vehicles love the convenience of charging at home. Not only that but charging overnight while you sleep can save you money during those non-peak hours. Plus, you never have to worry about running out of battery.
Charging Your Tesla At Home
Tesla recommends their wall connector charging station as the best option, but it's not the only option. Here are three options for charging your Tesla at home.
Mobile Connector with 120v adapter. The mobile connector comes with every Tesla vehicle and works great for people who don't drive often because it's one of the slowest charging methods. This system should be able to plug into your wall without any additional electrical work. But it only charges at a rate of about 2-4 miles of range per hour of charge.

NEMA 14-50. The NEMA 14-50 plugs into a 240-volt outlet, which you'll need to have installed if you don't already have one. This type of outlet powers appliances like washers and dryers and is often found at campsites and RV parks to power campers and motorhomes. It's a level up from the standard charger that comes with every vehicle and it may cost a few hundred dollars to install and integrate into your home. Depending on your vehicle, it can charge 20-30 mph.

Wall Connector system. The wall connector systems are by far the best and fastest way to charge your Tesla. It does require professional installation from a licensed electrician, but then you're set for life. It will charge faster than any other options (besides their public superchargers) and make it easier than ever. Overnight your Tesla will have no problem reaching a full charge with a rate of 30-44 mph.
The type of vehicle you have will ultimately determine how much charge and the range per hour you can get from your charging station. As a Tesla owner, you're going to want the best for your electric vehicle, the wall connector will set you up for success. Click here for answers to our most frequently asked questions on home charging.
Charging Your Tesla at a Charging Station
Now, you can't always be at home when you need a charge. So it's vital to know where and how you can charge your Tesla on the road. With over 25,000 Tesla superchargers across the country, you should be able to find at least one along your route. Luckily, the Tesla app in your vehicle (or on your phone) will find stations for you along your route. It can also tell you where your battery is at, how much range you have left, and when it's done charging at a station.
Tesla superchargers charge up to 200 miles of range per 15 minutes— that's the fastest option outside of your home to get your vehicle charged up. With nearly 1,000 miles per hour of charging power, you'll be back on the road in no time.
It's important to note that you can plug your vehicle in every night to keep it charged without worrying about battery degradation. But on long road trips, you can quickly and easily get your battery back to full range in a brief 15 to 30 mins while you stretch your legs.
Getting the Most Out of Your Tesla Battery's Charge
All of the numbers we've listed are just averages based on the standard models and stats gathered throughout the life of Tesla vehicles. However, many things can affect how long it takes to charge and how efficient your vehicle stays. There are some tips that Tesla owners can follow to help extend the life of their battery and ensure it's running at its most efficient level.
Keep the battery charged and plug it in frequently. This can help keep the battery healthy.

Avoid accelerating too fast. In any vehicle (gas or electric), rapid acceleration requires far more energy than a gradual increase in speed. Keep that in mind as you take off from a stop.

Utilize Tesla's regenerative braking system. Most electric cars have a setting that can convert kinetic energy from braking into usable energy for your car's battery. Simply activate this setting.

Install a Wall Connector charging unit for the fastest, most efficient charging at home.
Need Help Installing Your Electric Vehicle Charger?
The expert team at 4Front Energy can handle any EV charging repairs, replacements, or new installs. If you have questions about what you should install or what kind of wiring you need to get started, don't hesitate to reach out to us! We're here and ready to help you get the most efficient charging capabilities at home so that you can be on the go.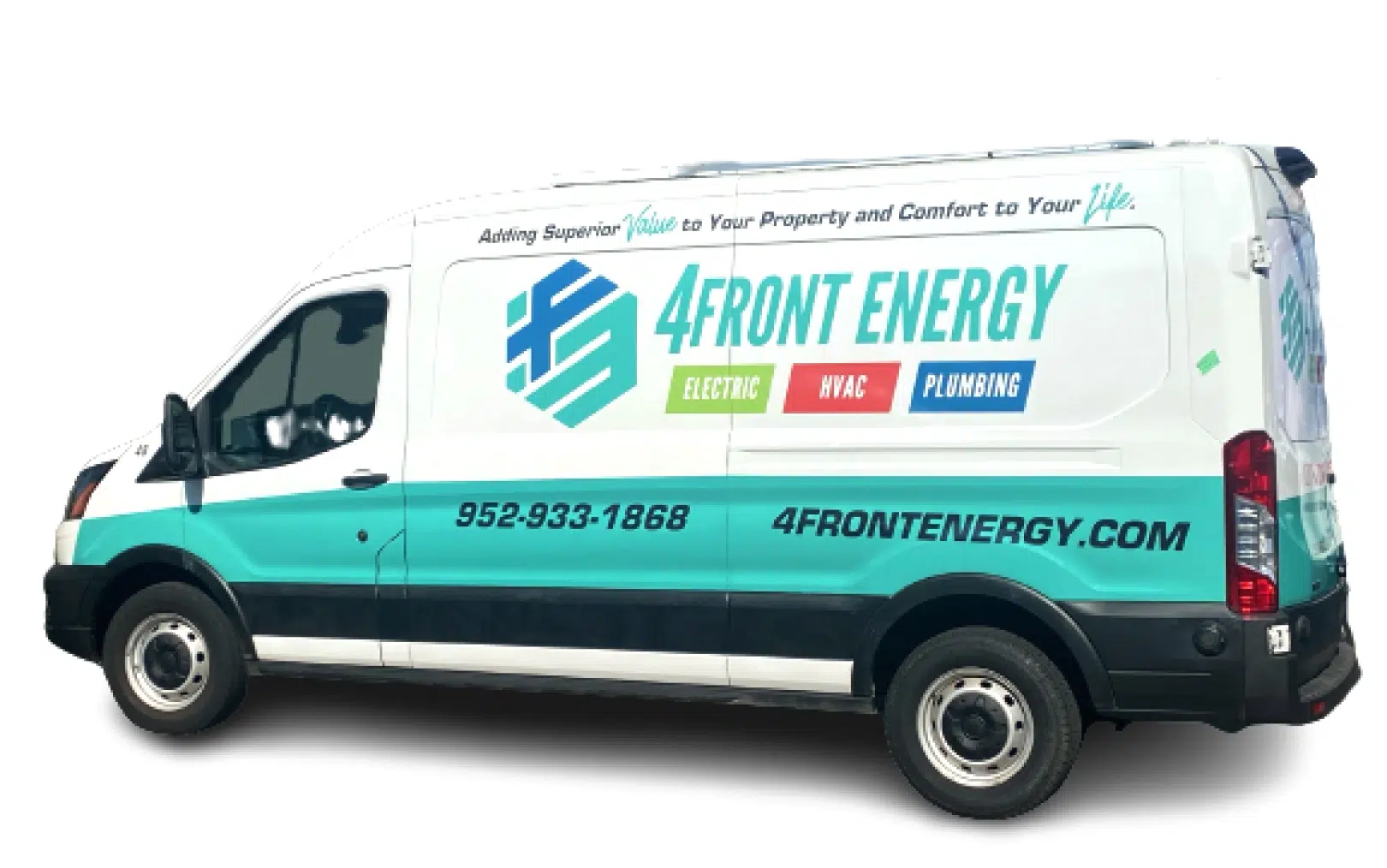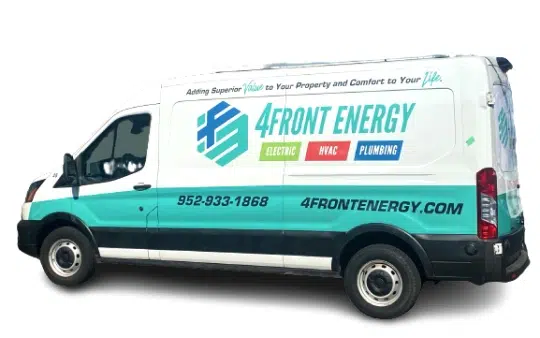 Why Choose 4Front Energy?
We're a Service Company, Not a Sales Company
Licensed, bonded & insured contractor
Trusted Twin Cities service provider for nearly 30 years
Reliable service excellence
One number for electric, HVAC, and plumbing
Stand behind our work with integrity
Fair and straightforward pricing
Provide invaluable comfort and integrated efficiency
Technicians that take pride in their work