11 Top-Rated Restaurants In St. Louis Park [Customer Reviews]
Minneapolis and St. Paul are well known for their outstanding, worth-the-wait restaurants. But the surrounding Twin Cities suburbs also boast some incredible eats that locals would be unfortunate to miss.
St. Louis Park is one of those spots that continues to grow with up-and-coming housing, shopping, and restaurants. Here's a list of the top-rated restaurants in St. Louis Park—giving neighboring Minneapolis a run for its money.
Yard House
Google Stars: 4.4/5 (1,955 reviews)
Yard House is one of a few restaurants located in The Shops at West End in St. Louis Park. The Yard House is the perfect spot to grab a drink and a happy hour snack before seeing a movie at the nearby Showplace ICON Theater. They have a great Happy Hour Menu with items like Queso Dip, Cheese Curds, and everyone's favorite: Crispy Chicken Tenders.
"Omg, where do I even start? This place is amazing! The drink menu is HUGE. If you can't find something you like here then you won't find anything anywhere. The food is delicious, and there are so many great options for every type of food preference. The staff is fantastic and super friendly. My beverage was barely empty before they were back to ask if I needed something else. Do yourself a favor and go here immediately and multiple times a week!"
The Block Food & Drink
Google Stars: 4.5/5 (867 reviews)
This local neighborhood bar has something you find anywhere else: a dog menu! We've heard of dog-friendly patios and breweries, but The Block Food & Drink even has a doggy menu so you and your pup can enjoy the patio and everything this place has to offer.
On top of that, their people menu features everything from beer-braised brussels sprouts to an entire chicken—all pieces fried to perfection. They also have delicious beer and craft cocktail options.
"Phenomenal food, great service, and top-notch dog patio. On my first trip, my husband and I enjoyed a broasted chicken sandwich and pretzels. They were incredible, served quickly, and reasonably priced. We will be back without a doubt!"
Roti
Google Stars: 4.4/5 (695 reviews)
If you're a fan of Mediterranean food, Roti in St. Louis Park is the place to go. Roti is like the Chipotle of Mediterranean eats. They have rice bowls, hummus, salads, and pitas filled to the brim.
You can choose one of their unstoppable menu items or build your own bowl or salad! No matter what, you can get yourself a delicious, fresh lunch with ease.
"Like a Greek Chipotle. I've had their food 3 or 4 times since moving to SLP. Very good food. Good vibes. Many options for food. Taken different friends there, and all have been impressed."
Bunny's Bar and Grill
Google Stars: 4.4/5 (2,455 reviews)
Since 1933, Bunny's Bar and Grill has been a St. Louis Park staple. They've survived a recession, a pandemic, and the city growing around them year by year—so they know what they're doing. For guaranteed good eats, great drink specials, and to catch a game—Bunny's is the spot to visit.
"Always a pleasure at Bunny's. Stiff drinks, ample menu of great bar fare (get the chili con queso!), and really reasonable prices. It really comes alive at night, so I'd recommend hitting it up for a nightcap. The speedy service is a cherry on top.
Ariana Kabob & Gyro Bistro
Google Stars: 4.7/5 (826 reviews)
Sick of the same old dining options? Consider trying some amazingly authentic Greek and Turkish street food at Ariana Kabob & Gyro Bistro. Family-owned and operated, this small but boisterous spot serves up delicious fresh gyros, pitas, falafel, and kabobs. You will not be disappointed!
"Love this place! Food is always 10/10 service is great and they work hard to serve everyone. Went in about 30 min before close and they had tons of orders going out. Maybe 10 minute way to get our food, worth every minute. Can't say enough how good it is!"
Blaze Pizza
Google Stars: 4.3/5 (666 reviews)
Blaze Pizza is a great wood-fired pizza joint that serves up 11-inch personal pizzas or large ones for the whole family. Add on some pesto cheesy bread and a little brownie dessert, and you have yourself a great Friday night! Get your fired pizza delivered, made for pick-up, or stop in and get your hot fresh pizza within minutes.
"The pizza is always great there, and the staff is great as well. Never had a bad experience at this place."
Yangtze Restaurant
Google Stars: 4.2/5 (882 reviews)
Every city has that one really, really good authentic Chinese restaurant—and Yangtze is it in St. Louis Park. Since 1982 they've served up authentic Mandarin and Szechuan cuisine to St. Louis Park locals—who keep coming back for more. You absolutely must try their steamed dumplings; check out their menu here!
"Absolutely the best Asian takeout around. Everything was cooked perfectly. Plenty of tender, juicy beef in the beef lo mein. Egg rolls were fabulous. Best fried chicken wings. By the time I got the food home, it was still hot. I highly recommend this place to anyone looking for some Asian takeout. Can't beat it."
Hazelwood Food & Drink
Google Stars: 4.7/5 (182 reviews)
For some high-end Americana eats, check out Hazelwood Food and Drink. St. Louis Park is one of their 3 locations where they serve a delicious menu that consists of hearty salads and prime rib burgers or french dip—plus wood-fired pizzas and pot pies that they cutely call "clay pots." This is a great date spot or a place to celebrate birthdays and events!
"The Spicy Brie burger was worth a lifetime worth of my business!! My friend pulled the fish and chips. I thought it was going to be gross but that even blew my mind. The Brie cheese curds are simply a modern marvel."
Mill Valley Kitchen
Google Stars: 4.6/5 (591 reviews)
Mill Valley Kitchen is located in the Ellipse on Excelsior condo building, making it super convenient for residents and open to the public. This farm-to-table spot is heavily inspired by California dining, and this eatery includes everything from a healthy brunch to cocktails to burgers and flatbreads. There's truly something for everyone in your party to enjoy here.
"Mill Valley Kitchen takes exceptional care in the development of fantastic meals! The watermelon tomato salad is quite possibly the best food I have ever tasted! I also suggest the mussels & half chicken! Yesterday I had their scallop special which was superb!!! I also enjoy the floating garden cocktail & jinx tea! Mill Valley is my new favorite restaurant!"
Basil
Google Stars: 4.9/5 (146 reviews)
St. Louis Park has a large Jewish population, which means many residents eat kosher—and Basil has become one of the go-to spots for Kosher-friendly meals in town. They keep things simple with fresh-made pizzas, hearty salads, and their specialty french fries—yum!
"Wow, tried it for the 1st time, hands down the best pizza, especially NYStyle in the area. Good crust, pizza is huge, not a lot of grease. I really liked it."
Angel Food Bakery & Donut Bar
Google Stars: 4.3/5 (431 reviews)
And last but not least: dessert! Angel Food Bakery & Donut Bar has donuts (of course), coffee carafes, cronuts, donut loaves, and even a gigantic 10-inch wide brioche donut. Angel Food is one of the best donut shops in the Twin Cities, and they'll even deliver! Be sure to stop in for one (or a baker's dozen).
"Yummy way to start the day! The French cruller was delicious and my hubby loved his big-a-pretzel and beer cheese dip. My kiddos favorite is the cronut. We have also gifted their doughnut sayings for the holidays and they are always a big hit."
Continue Supporting Local Businesses in St. Louis Park
After all the delicious food and bountiful drinks, you're going to need a bathroom break. And coming home to a broken toilet is going to taint your entire night out at your favorite St. Louis Park restaurant. That's where we come in.
4Front Energy can fix your plumbing even in those immediate moments when you least expect it. Just give us a call, and we'll be there to help!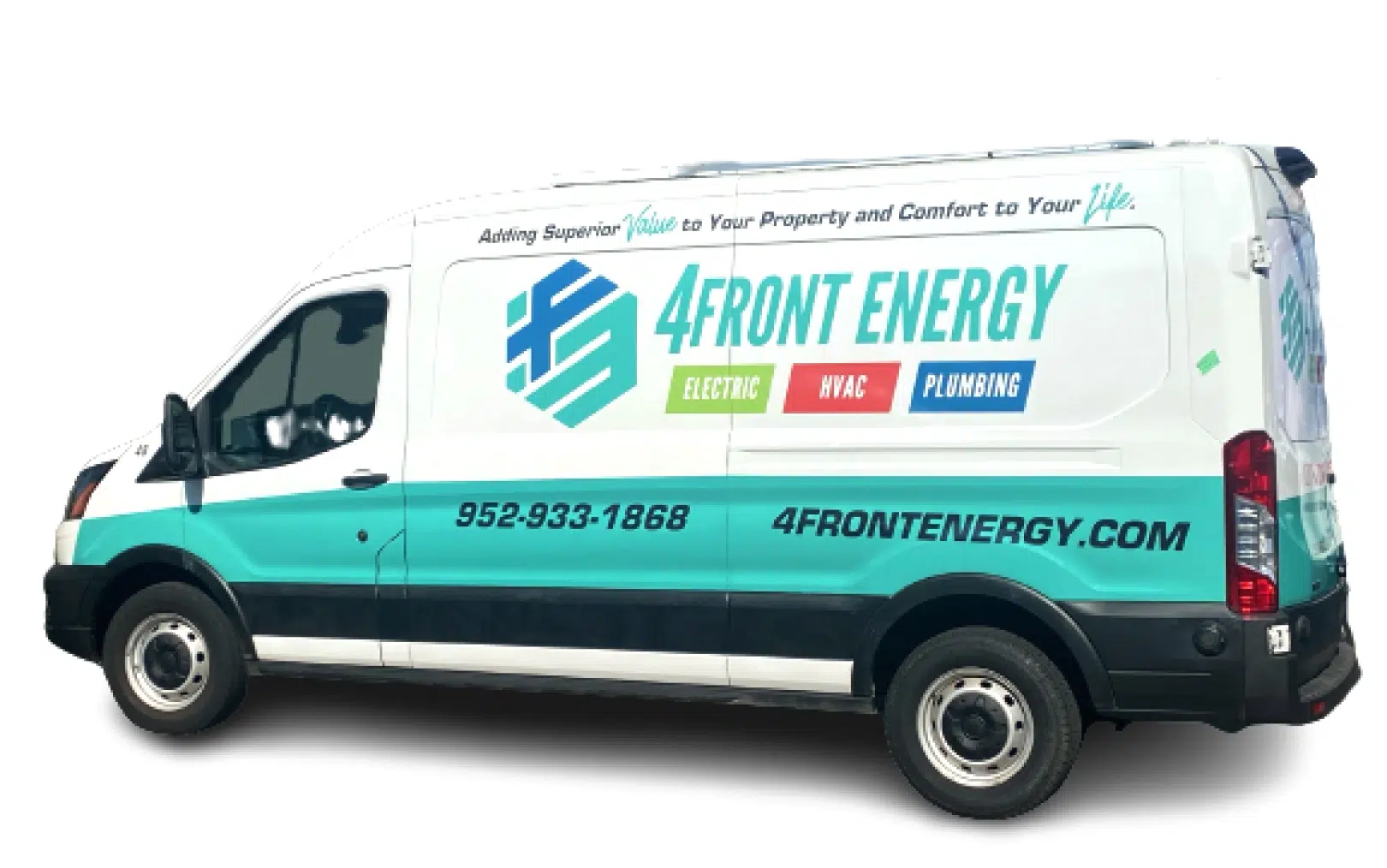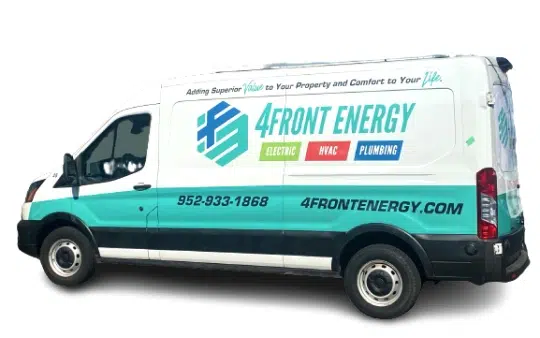 Why Choose 4Front Energy?
We're a Service Company, Not a Sales Company
Licensed, bonded & insured contractor
Trusted Twin Cities service provider for nearly 30 years
Reliable service excellence
One number for electric, HVAC, and plumbing
Stand behind our work with integrity
Fair and straightforward pricing
Provide invaluable comfort and integrated efficiency
Technicians that take pride in their work