5 Best Neighborhood Electric Vehicles (NEVs) in 2022
Mopeds are a beloved way to get around town without a full-sized car— Macklemore even wrote an entire song about them. It can be convenient and affordable to hop on the two wheels of a moped if you just need to get to the grocery store a couple of miles away. 🛵
But what if you want to ditch traditional fuel and opt for an electric vehicle option entirely?
Introducing: Neighborhood Electric Vehicles. A neighborhood electric vehicle (NEV) is the perfect solution for people who need a means of transportation around town but don't want to:
A) Burn traditional fossil fuels, or

B) Invest in a full-sized car.
Let's explore what NEVs are, the best models on the market, and commonly asked questions.
What Are Neighborhood Electric Vehicles? 🚗
"Neighborhood electric vehicle" is a United States category for battery-powered electric vehicles that are built to have a top speed of 25~ miles per hour and a maximum loaded weight of 3,000 lbs.
Legally, in most states, NEVs are limited to driving on roads with a posted speed limit of 35 miles per hour or less. Some states allow NEVs to drive on roads with 45 mph speed limits or less. These vehicles are certified to a special US Department of Transportation low-speed vehicle safety standard. Following the speed limit rules are important because this standard allows for significantly reduced:
Safety features,

Crash testing,

And equipment.
However, all NEVs still require safety standards like:
Three-point seat belts or a lap belt

Running lights

Brake lights

Headlights

Rear view mirrors

Reflectors

Turn signals
(Doors are optional. 😜)
A neighborhood electric vehicle often resembles a golf cart in design. However, it is battery-electric and recharges by plugging into a standard outlet! These all-electric vehicles don't produce tailpipe emissions, and if they get recharged from solar or wind power, then they don't produce greenhouse gas emissions after manufacturing. Most NEVs have a driving range of 30 miles per charge and a battery life of three years.
🌎 Eco-Friendly Win: In California, NEVs are classified by the California Air Resources Board as zero-emissions vehicles and may be eligible for tax rebates.
Overall, these small but mighty electric vehicles are perfect for quick drives to the store, your friend's house, or the beach at sunset.
5 Best NEVs on the Market
If you're intrigued by the idea of owning a neighborhood electric vehicle but don't know which model is your best bet, then you're in the right spot. Makes and models of NEVs have come and gone over the years, but there are a few you can still count on today.
1) GEM e2
Global Electric Motorcars (GEM) by Polaris have developed an ultra-modern and successful model of neighborhood electric vehicles called the GEM e2. There's no denying that the GEM e2 is one of, if not the best NEVs on the market today. We highly recommend starting your search for a NEV with the GEM e2.
You can customize this low-speed electric vehicle to fit your personal style perfectly. Choose from luxury options like:
Custom premium vegan leather upholstery

Panoramic sky roof

Sport tires and rims

Numerous exterior color options
The GEM e2 meets all required safety standards to be a street-legal vehicle, such as three-point seat belts, a glass windshield, and an occupant protection system. You'll love the adjustable, comfortable seats and generous leg room!
The GEM e2 is a two-seat vehicle that offers the smallest eco-footprint and starts at $13,182, but there are two other great options from GEM:
The GEM e4: A four-seat NEV that starts at $15,540

The GEM e6: A spacious six-seat NEV that starts at $19,113
2) Eli ZERO
Coming in as one of the most stylish NEVs available, we have the Eli ZERO. This 2-seater NEV can gain a full charge from a Level 2 outlet in only 2.5 hours or in 5 hours from any standard outlet.
Energy efficiency is the name of the game with the Eli ZERO. The responsive brakes and energy recovery system automatically recollects energy under deceleration to improve overall energy efficiency. Excellent features of this model include:
Rearview camera

Keyless start

Duel drive mode

Interactive LED headlights

Sunroof

Storage space
3) Polaris Ranger EV
If you love to hunt or spend time in nature, the Polaris Ranger EV could be the perfect low-speed vehicle for you. This EV has a powerful motor, a box capacity of 500 lbs, and a towing capacity of 1,500 lbs. Because of its power, it's more-than-capable of handling tough tasks on bumpy terrain or smooth rides through town.
With an easily-charged AC power supply, learn batter life indicators, and adjustable tilt steering, your transition to electric low-speed vehicles will be seamless. This 2-person EV starts at $14,699.
4) Might-E Truck
Calling all truck-lovers: NEVs can still be for you! Even though most neighborhood electric vehicles resemble small compact cars or golf carts, there is a pick-up truck model on the market called the Might-E Truck.
The Might-E truck is a NEV manufactured by Canadian Electric Vehicles, Ltd. This mid-size work vehicle still fits into the NEV classifications because it has an adjustable top speed of 15-25 mph.
It's a great work vehicle for resorts, parks, airports, and campuses, or for a property owner who enjoys tending to their own land. You can get the Might-E Truck as a:
Base cab and chassis,

Uplifted truck with a pickup box, flat deck, cube van, or garbage tipper, or

Completely customized for specific needs.
5) MIT CityCar
The Massachusetts Institute of Technology (MIT) is world-renowned for all the incredible inventions and developments that its students and professors produce. And one of those inventions was a NEV called the MIT CityCar.
Built by a team of Ph.D. students, the CityCar was designed to be the cleanest and most economical NEV possible. This two-seater EV fits all the specifications for a neighborhood electric vehicle while allowing room for storage, quick battery recharging, and more seamless parking than a standard Smart Car.
While MIT halted production of the CityCar in 2013, you may still be able to find a used model that works well and fits your needs.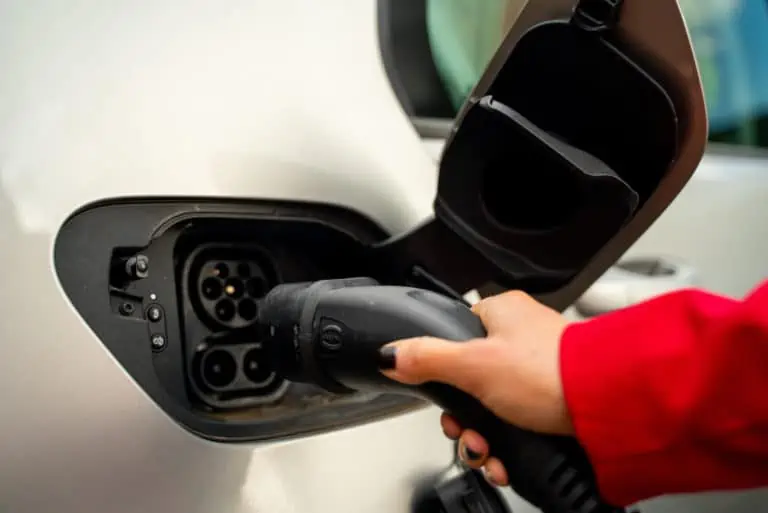 Commonly Asked Questions About NEVs
NEVs can be a brand new territory for many people, so it's perfectly normal to have some questions about NEVs and how they could fit into your life. Some of the most commonly asked questions are:
Q: Where can NEVs be driven?
A: NEVs can legally be driven on most public roads where the posted speed limit is 35 mph or less. Some NEVs are allowed in areas where the speed limit is 45 mph or less, so be sure to check with your local government.
Q: Is every US city NEV-friendly?
A: Even though you can legally drive NEVs in most neighborhood streets across the U.S., some cities are more NEV-friendly than others. Cities that have adopted NEV-friendly ordinances or seen a significant increase in these electric cars include:
Celebration, FL*

The Villages, FL*

Peachtree City, GA*

Avalon, CA*

Alameda, CA

Put-in-Bay, OH

Venice Beach, CA

Lincoln, CA

Palm Desert, CA

Sun City, AZ

Charleston, SC

Myrtle Beach, SC

And more!
* Denotes communities designed specifically with NEVs in mind.
Q: What's the difference between a NEV and LSV?
A: "LSV" stands for "low-speed vehicle," which is a broader category that encompasses NEVs. You've heard that "every square is a rectangle, but not every rectangle is a square." The same applies here: every NEV is an LSV, but not every LSV is a NEV. The two definitions are incredibly similar, so you may see them used interchangeably.
Q: Do NEVs need to be registered?
A: Yes! A neighborhood electric vehicle must be registered, titled, and insured according to your local laws. And they can only legally be operated by a licensed driver.
Q: How far can a NEV drive on one charge?
A: A fully-charged NEV can typically travel 30 miles before needing to be recharged. It may not seem like much, but for neighborhood use, drivers rarely ever travel more than 30 miles in one trip.
Ready to Make the Jump to a NEV? We'll Help You Get Set Up
Neighborhood electric vehicles are the perfect solution for some people who just want to get around town in a more eco-friendly and economical way. If you think a NEV could be a good fit for you, reach out to 4Front Energy.
Our expert team will help set up a charging station right at your property so you never have to worry about where that next charge is coming from. Reach out today for a free consultation!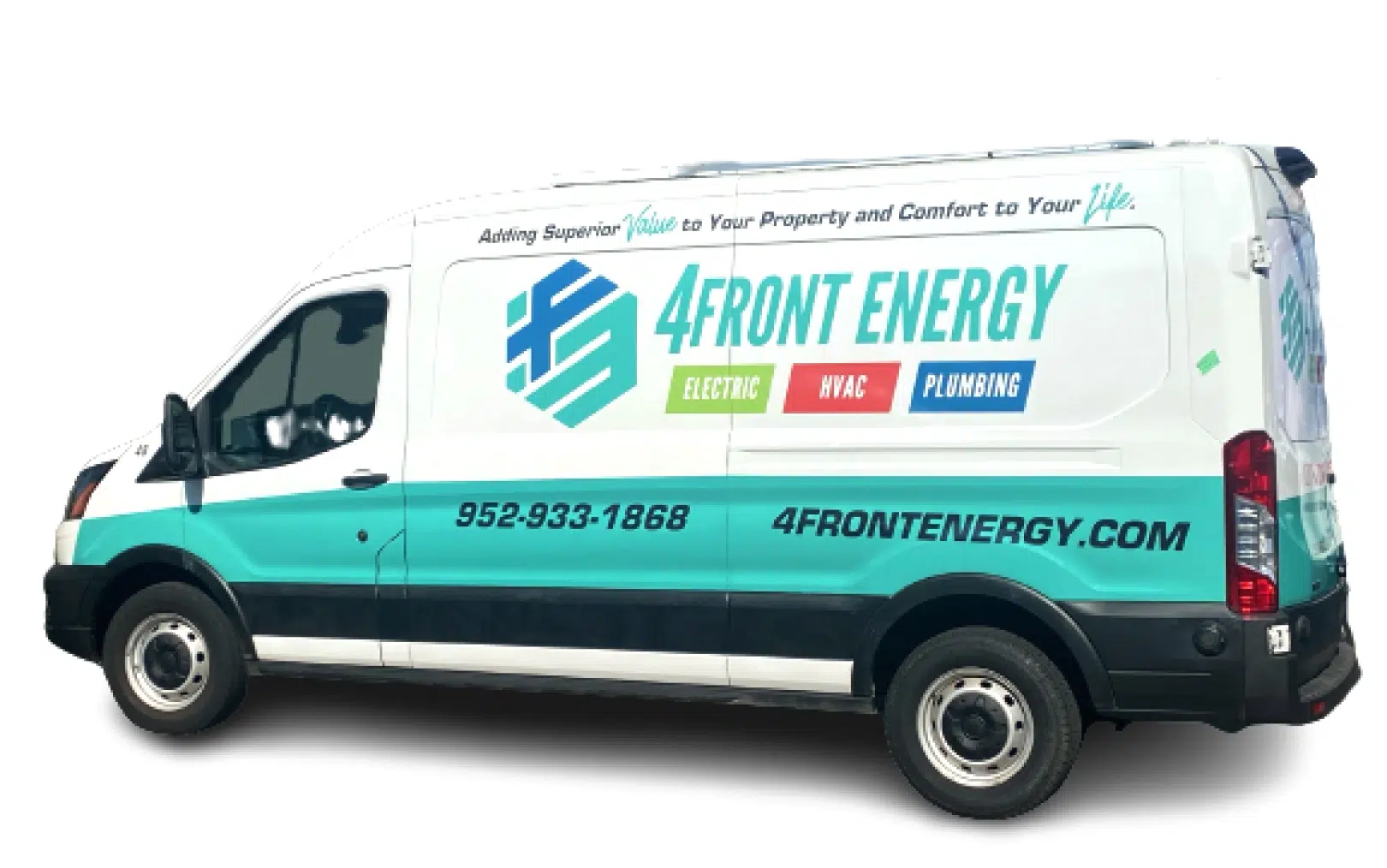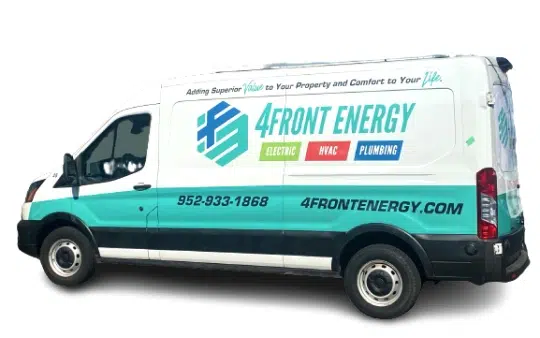 Why Choose 4Front Energy?
We're a Service Company, Not a Sales Company
Licensed, bonded & insured contractor
Trusted Twin Cities service provider for nearly 30 years
Reliable service excellence
One number for electric, HVAC, and plumbing
Stand behind our work with integrity
Fair and straightforward pricing
Provide invaluable comfort and integrated efficiency
Technicians that take pride in their work