How to Easily Read Your Digital Thermostat
A digital thermostat is an excellent way to get the most control out of your heating/cooling system, but it will do little good until you know how to read it! Fortunately, it is relatively simple to learn to read and work your thermostat. A digital thermostat has several convenient features, such as a clear, accurate measure of the temperature inside your home, control of the fan, and a timer. Each thermostat feature makes for easy control of the climate in your home, and understanding how to use them can be just as easy.
How to read my digital thermostat?
Your digital thermostat should have a display screen, where the temperature inside your home is shown  , as well as the temperature the thermostat is set to. The screen shows the temperatures in clear, easy-to-read numbers. To change the temperature setting on the thermostat, there are up-and-down buttons on the front face of the thermostat. Once the new temperature is set, the thermostat will bring your home up or down to your desired degree.
Setting the fan
Your digital thermostat allows you to utilize the fans in your heating/cooling system without necessarily heating or cooling your home. This means that you can turn it on to simply get the air flowing. The fan is typically used to regulate the temperature, but there is an option to switch it off or automatic. When it is off of automatic, you have the choice to let the fan run without the heating or cooling elements or to run the fan with them.
How does the timer work?
The digital thermostat allows you to set the temperature for certain times of day and even for specific days of the week. If you want your home to be at a warmer temperature in the afternoon, for example, you can use the timer on the thermostat to program the heating/cooling system to warm up your home at that time without your having to personally change the temperature immediately beforehand. In the same vein, warm-ups or cool-downs can be scheduled for days of the week or weekends.
A digital thermostat gives you more climate control options to enjoy in your home. The settings may take a moment to understand, but you can use them to their best use once you do.
CALL US TODAY
For more information on how to program your digital thermostat, you can contact us at (952) 933-1868. Our technicians will help you further understand how you can effectively use your new digital thermostat.
Interested in scheduling an appointment with 4Front Energy? Contact us at (952) 933-1868 or get started by scheduling your service online today!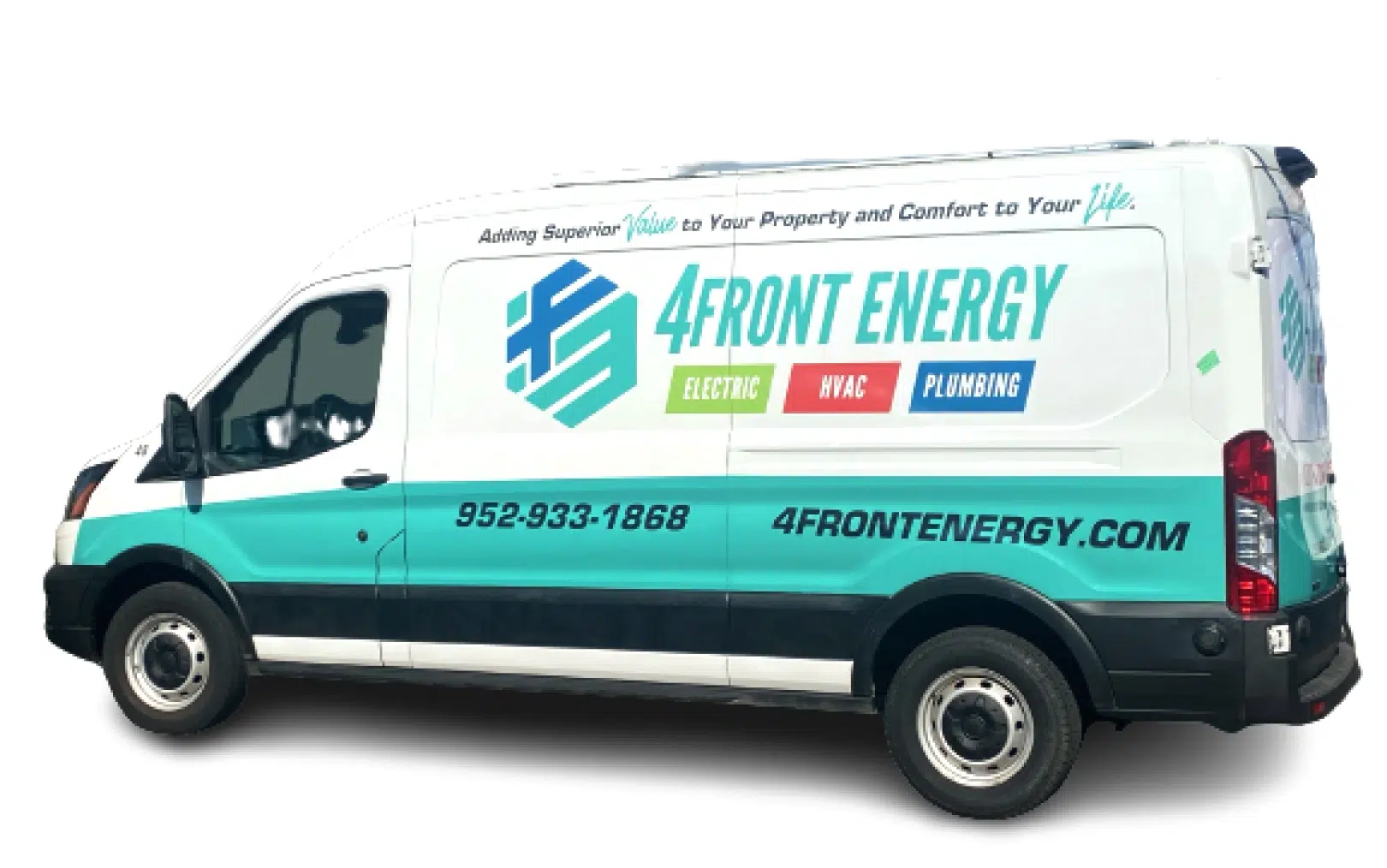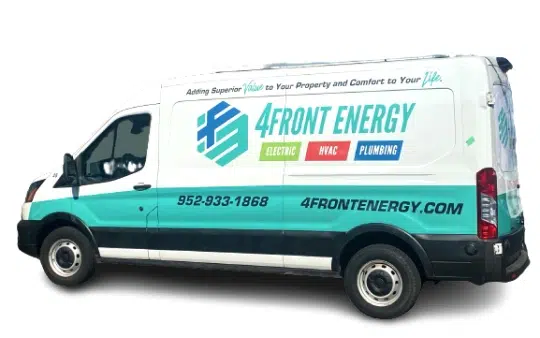 Why Choose 4Front Energy?
We're a Service Company, Not a Sales Company
Licensed, bonded & insured contractor
Trusted Twin Cities service provider for nearly 30 years
Reliable service excellence
One number for electric, HVAC, and plumbing
Stand behind our work with integrity
Fair and straightforward pricing
Provide invaluable comfort and integrated efficiency
Technicians that take pride in their work