Do You Know Which Heating System You Have? Find Out Here!
Find Out Which Type of Heating System You Have (4Front Energy)
Heating systems are a necessity to keep you and your family warm this winter season. Residential heating systems come in various forms. It helps to understand what type of heating system you have to better determine who should service it and what maintenance tasks you need to perform each year to keep it in pristine condition.
Furnaces
The most common type of residential heating system is the furnace. This can run on heating oil, propane, electricity, and even natural gas, depending on what fuels are available in your local area. Also referred to as a forced air system, your furnace will comprise an indoor unit and 4Front Energy running throughout your home. Your furnace will burn fuel via combustion to create heat. That heat is forced throughout your 4Front Energy via a blower fan.
Heat Pump
A heat pump may be the ideal heating system for those who live in a mild climate. Heat pumps work as a heating and cooling system, depending on the time of year. This system is fueled solely by electricity and is split between indoor and outdoor units. Instead of burning fuel to create heat, this system simply transfers heat from the outdoors into your home.
Air-source heat pumps transfer heat from the air outdoors, while ground-source heat pumps transfer heat from the ground outdoors. Heat pumps can be hooked up to your ducting or connected to ductless mini-split units throughout your home. These small units can be mounted on your walls or ceiling that blow heat into your rooms.
Boiler
Boilers are less common than furnaces. However, many older homes still have them. These systems work by creating hot water or steam that is distributed throughout your home. Most common boiler setups have baseboards or stand radiators that pump the steam or hot water through. These radiators emit heat into the rooms of your home.
Package Units
Lastly, we have packaged units that run on gas or electricity. These units are called packaged units because the heating and cooling systems are housed together. You'll find these mounted on your roof or a slab next to your home. The package will have a furnace that heats your home. The benefit of this system is the furnace can be situated outside your home instead of taking up room inside.
Call Us Today
If you're still struggling to determine what type of heating system you have in your home, then it's time to contact us at 4Front Energy. Let our helpful HVAC professionals assist you with all of your home heating needs.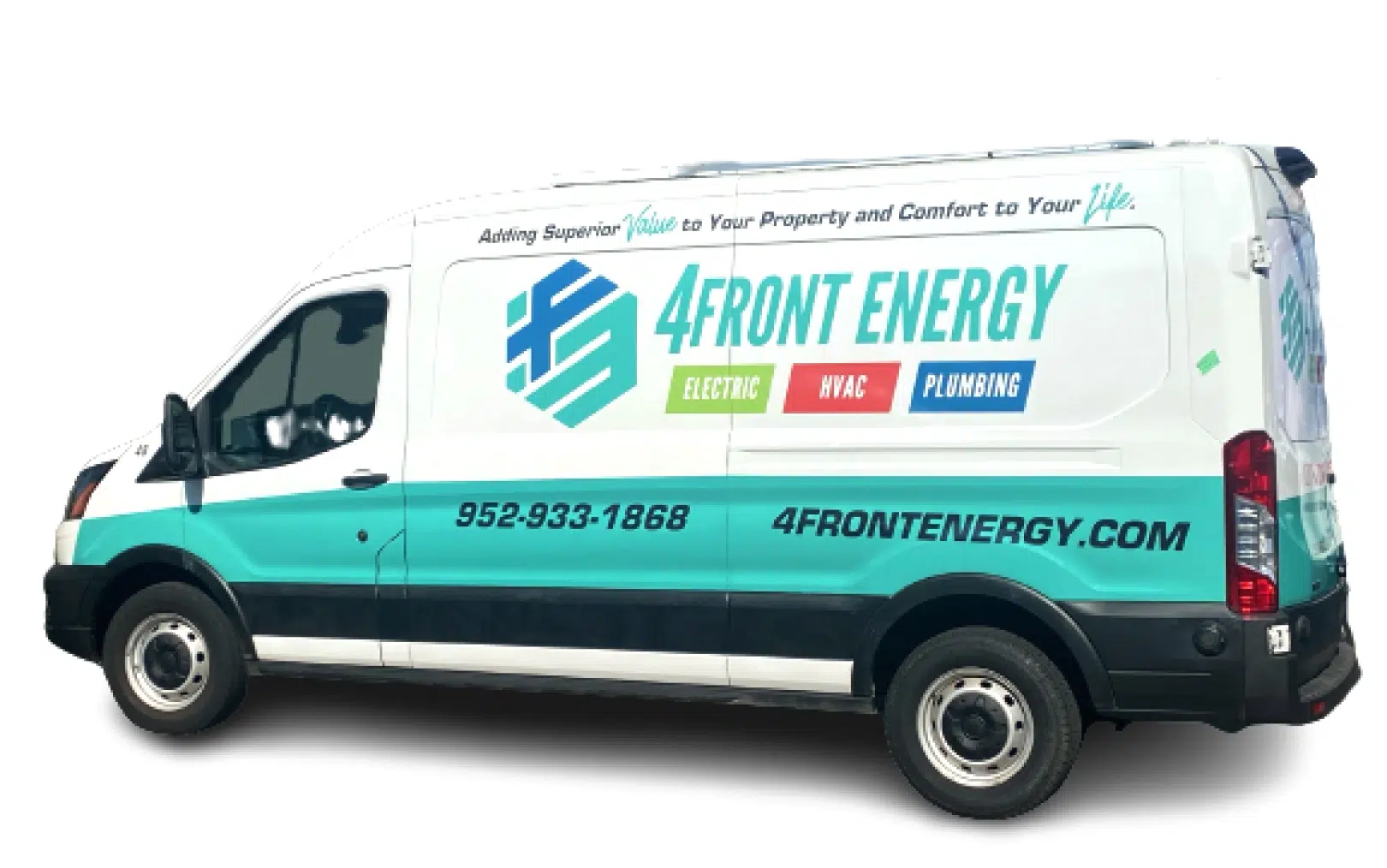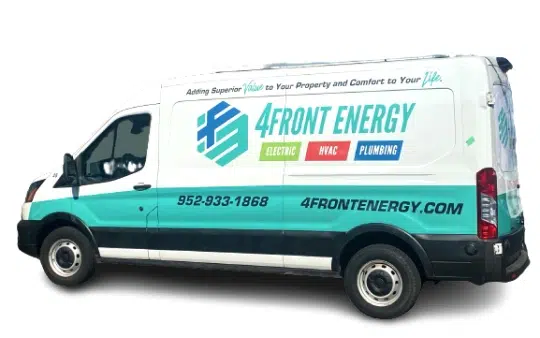 Why Choose 4Front Energy?
We're a Service Company, Not a Sales Company
Licensed, bonded & insured contractor
Trusted Twin Cities service provider for nearly 30 years
Reliable service excellence
One number for electric, HVAC, and plumbing
Stand behind our work with integrity
Fair and straightforward pricing
Provide invaluable comfort and integrated efficiency
Technicians that take pride in their work