6 Best Extended Range Electric Vehicles (2022 Update)
Did you know the typical driving range of conventional vehicles is 300-400 miles, while the average range of electric vehicles is around 250 miles?
The fear of running out of electrical charge with no charging stations nearby is a fear for many people considering making the switch to EVs.
That's where extended range electric vehicles come in. These impressive options have the best of both worlds:
Minimal reliance on fossil fuels 🚫⛽️

Considerable driving range 🛣🚙
What Are Extended Range Electric Vehicles?
The electric vehicle industry is taking approaches to extend the driving range of many EVs. And it's working! Many new EV models have more impressive driving ranges than ever before.
Extended range electric vehicles (EREVs) run primarily on electricity, but they also include an auxiliary power unit (APU) called a "range extender."
A range extender is a small fuel engine that has its own fuel tank. The tank holds roughly 1-3 gallons of gas. When the battery charge gets depleted and reaches a low threshold of 5-10%, the fuel from the range extender kicks in to charge the battery while the vehicle is in operation.
The additional charging extends the range of the electric vehicle to cover a longer driving distance. It eliminates the need to immediately find a charging station before the car dies. Plus, this recharging process happens automatically with no driver intervention!
6 Best Extended Range EV Options on the Market
It's easy to see why extended range EVs are a desirable option for consumers. While you might not need a range extender if you only plan to use your EV for in-city local driving, it definitely offers peace of mind for longer road trips where charging stations may not be immediately available.
There are many extended range electric vehicle options available on the market today. Here are six of the best options:
1) Tesla Model S Long Range: Tesla's Longest-Range Option
Tesla is one of the most popular names in the electric vehicle world. The longest-range EV that Tesla offers is the Model S. There are two sub-models in this category that offer similarly impressive statistics.
Standard Model S: The longest range currently offered by Tesla.
405-mile range

0 to 60 miles per hour (mph) in 3.1 seconds

670 horsepower (hp) peak power
Model S Plaid: Impressive horsepower and speed.
396-mile range

0 to 60 mph in 1.99 seconds

1,020 hp peak power
With a Tesla Model S, you can drive from San Francisco to Los Angeles (383 miles) on one charge! Plus, with numerous Tesla Supercharger stations across the country, you'll feel confident with this car.
2) Mercedes EQS: Committed to Changing the Game
Mercedes Benz is making sure that its name comes to mind just as quickly as "Tesla" when you think of extended range electric vehicles. The Mercedes EQS is an ultra-aerodynamic, sleek, and modern sedan that has comfortable headroom and cargo space.
With impressive technology and an even more impressive driving range, the Mercedes EQS is a real contender. Just keep in mind that the price tag on this model can cause some sticker shock— coming in at over $100,000.
350-mile range

0 to 60 mph in 5.9 seconds

107.8 kWh (kilowatt hour) battery capacity
3) BMW iX: Larger Car With Impressive Range
If you want to go electric but don't want to downsize your car, the BMW iX could be the perfect solution. This midsized SAV offers convenient charging at home and on the road, customizable options, and impressive safety features.
324-mile range

0 to 60 mph in 3.6 seconds

610 hp maximum horsepower
4) Lucid Air Dream Edition Range: Longest Range EV Available
Here's the EV you've all been waiting for. The electric vehicle with the longest driving range available today: the Lucid Air Dream Edition Range. Lucid is one of the top manufacturers of EVs today, and this sleek and modern car would be an incredible addition to anyone's life (if you have $169,000 to spare!)
Lucid offers 24,000+ public fast chargers across America, and you can charge approximately 300 miles in only 20 minutes.
520-mile range

0 to 60 mph in 2.5 seconds

933 hp maximum horsepower
5) Tesla Model Y Long Range: Affordable Improvement
Another Tesla that made this list is the Tesla Model Y. This more affordable model doesn't have the longest range on this list, but it's still an impressive range for an attractive price. Plus, with a Tesla car, you'll have access to over 35,000 public Tesla Superchargers across the country.
330-mile range

0 to 60 mph in 4.8 seconds
6) 2022 Ford Mach-e California Route 1: Lightweight and Swift
Here's another long-range option for the SUV lovers out there. The 2022 Ford Mustang Mach-E California Route 1 (how's that for a name?) is an impressive electric SUV with a longer range than most standard EVs. Ford is making waves in the EV industry— they have over 20,500+ charging stations across the country and growing.
314-mile range

0 to 60 mph in 4.8 seconds

346 hp maximum horsepower
Get the Extended Range Charge You Need at Home
Extended range EVs offer the best of both worlds in many people's eyes. If you want to gear up for a long road trip with your electric vehicle, what better way to do it than with a convenient at-home charging station?
4Front Energy will help you install an at-home EV charging station so that you're always ready to hit the road without any range anxiety.
Reach out today to learn more and get a free consultation in Minnesota!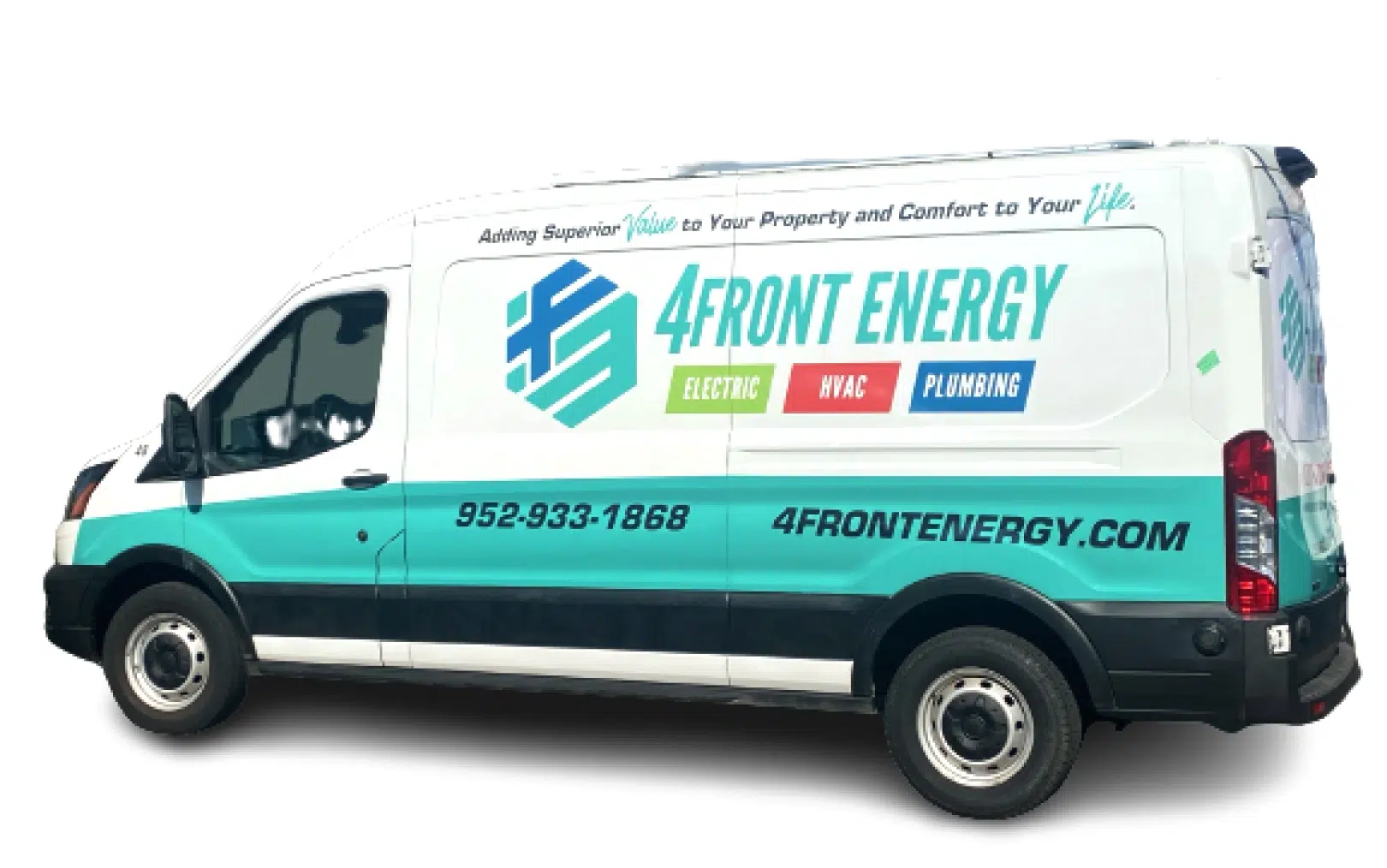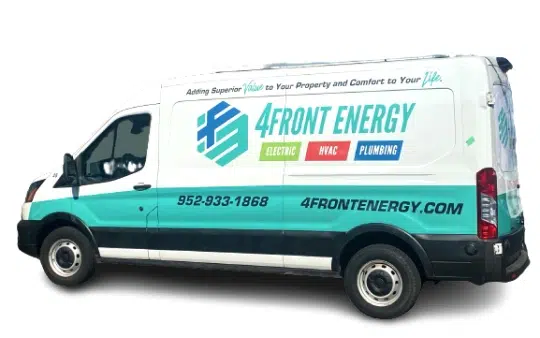 Why Choose 4Front Energy?
We're a Service Company, Not a Sales Company
Licensed, bonded & insured contractor
Trusted Twin Cities service provider for nearly 30 years
Reliable service excellence
One number for electric, HVAC, and plumbing
Stand behind our work with integrity
Fair and straightforward pricing
Provide invaluable comfort and integrated efficiency
Technicians that take pride in their work