11 Of The Best EV Charging Contractors In Minnesota (Customer Reviews)
Electric vehicles are one of the fastest-growing subsegments within the automotive industry. Improved technology, customers wanting to minimize their carbon footprint, and government policy incentives have been key drivers that contribute to this recent growth.
With this growth and these innovations comes a great need for reliable, professional electric vehicle chargers. And with that, a need for contractors and electricians to install these sustainable devices. But finding one isn't always easy.
When making the commitment to more sustainability with EV charger installation, you want to choose the right contractor for the job. Luckily, Minnesota has a plethora of amazing electricians and contractors who can get the job done right.
Today, we're listing some of the best EV charging installers, with reviews and a little bit about each so you can make the best, most well-informed decision.
4Front Energy
Google Rating: 4.8 Stars (24 reviews)
4Front Energy is a highly reliable company for all of your electric and EV charger needs. They're the most preferred electric vehicle charger installer in Minnesota and have the partnerships and expertise to make it happen. From their ChargePoint certification to their new Blink partnership, 4Front Energy is the premier choice to install your EV charging stations.
Affordable Electric
Google Rating: 4.4 Stars (321 reviews)
Affordable Electric is a team of Minnesota-based electricians with over 25 years in the industry. They are dedicated to providing your home or business with electricity needs, including seamless EV charger installation. Their certified on-site professionals guarantee fantastic workmanship that meets rigorous standards and high-quality products and installation that will leave you satisfied.
Allpoint Electric, LLC
Google Rating: 4.8 Stars (21 reviews)
Allpoint Electric knows that the best place to charge your electric vehicle is at home, during off-peak hours. You can't beat the convenience of charging your EV overnight while you sleep for a full charge when you wake up. Allpoint Electric offers a variety of equipment for Level 2 in-home EV charging—from simple models to more advanced products, they have everything you need. Contact them today for an easy, accurate estimate.
Cedar Creek Energy
Google Rating: 5.0 Stars (52 reviews)
Cedar Creek Energy takes a comprehensive approach to cleaner energy which helps the environment while also saving customers money. They have made a major commitment to sustainability and green energy and thus offer ClipperCreek EV charging station installation for both commercial and residential clients.
Element Electric, LLC
Google Rating: 3.7 Stars (3 reviews)
Element Electric, LLC offers a wide variety of electrical services for residential and commercial customers—from panel upgrades to electrical repairs and full re-wiring, they've got you covered. They also offer EV charger installation for residential and commercial properties including off-peak metering to ensure you get the most efficient charging possible.
Finch Home Solutions, LLC
Google Rating: 5.0 Stars (23 reviews)
Finch Home Solutions was founded over 15 years ago with the goal to provide easy, affordable electric services to Minnesota customers. So far they've done a great job offering customers seamless, professional repair and installation. They know that understanding your electrical systems' capacity is critical to ensuring your EV charger can charge safely and effectively—so they'll inspect your home and determine the best possible solution for your needs.
Harrison Electric
Google Rating: 4.7 Stars (316 reviews)
Harrison Electric offers complete wiring services for electric vehicle owners and will help you determine the right location for your charger and install it according to manufacturer specifications and your home's electrical system.
J. Becher & Associates
Google Rating: 4.8 Stars (61 reviews)
If you own a hybrid or electric vehicle, one of the best things you can invest in is a home EV charger. For both convenience and safety, it is recommended you hire a trusted electrician before having the necessary charging equipment installed. The expert team of electricians at J. Becher & Associates will work to ensure your EV charging station installation is completed correctly.
Mr. Electric of Minneapolis
Google Rating: 5.0 Stars (2 reviews)
If you own an electric vehicle and you'd like the convenience of having an at-home charging station, talk to the electrical experts at Mr. Electric®. They offer a selection of the most advanced charging systems on the market and provide professional residential EV charger installation and service. On top of nearly 7,000 EV charger installs to date, Mr. Electric also offers comprehensive electrical work for homeowners who need it.
Plugz Electric Co.
Google Rating: 5.0 Stars (19 reviews)
Specializing in residential electrical work, Plugz Electric Co. makes it easy for you. Getting work on your home can be stressful, so they start by providing a thorough consultation and explaining, in detail, the best EV charger options for you. Then, homeowners can choose the scope of work that's right for them based on budget and needs. Check out their range of services here.
Randy's Electric
Google Rating: 4.8 Stars (2,694 reviews)
As one of the best electricians in Minnesota, Randy's Electric is a premier choice for your EV charger installation. While you're at it, Randy's can also get any number of electrical projects around the house done, and offer you reliable, timely service.
As you can see, you have many options across the entire state to choose from for professional installation. But, not all of these places on the list have what 4Front Energy has—trusted partnerships and certification by industry-leading brands.
For a truly seamless process with accurate installation, call 4Front Energy. Our team is a certified ChargePoint installer, and our recent partnership with Blink EV chargers ensures you are getting the absolute best possible solution for your home charging station. Reach out today to get started!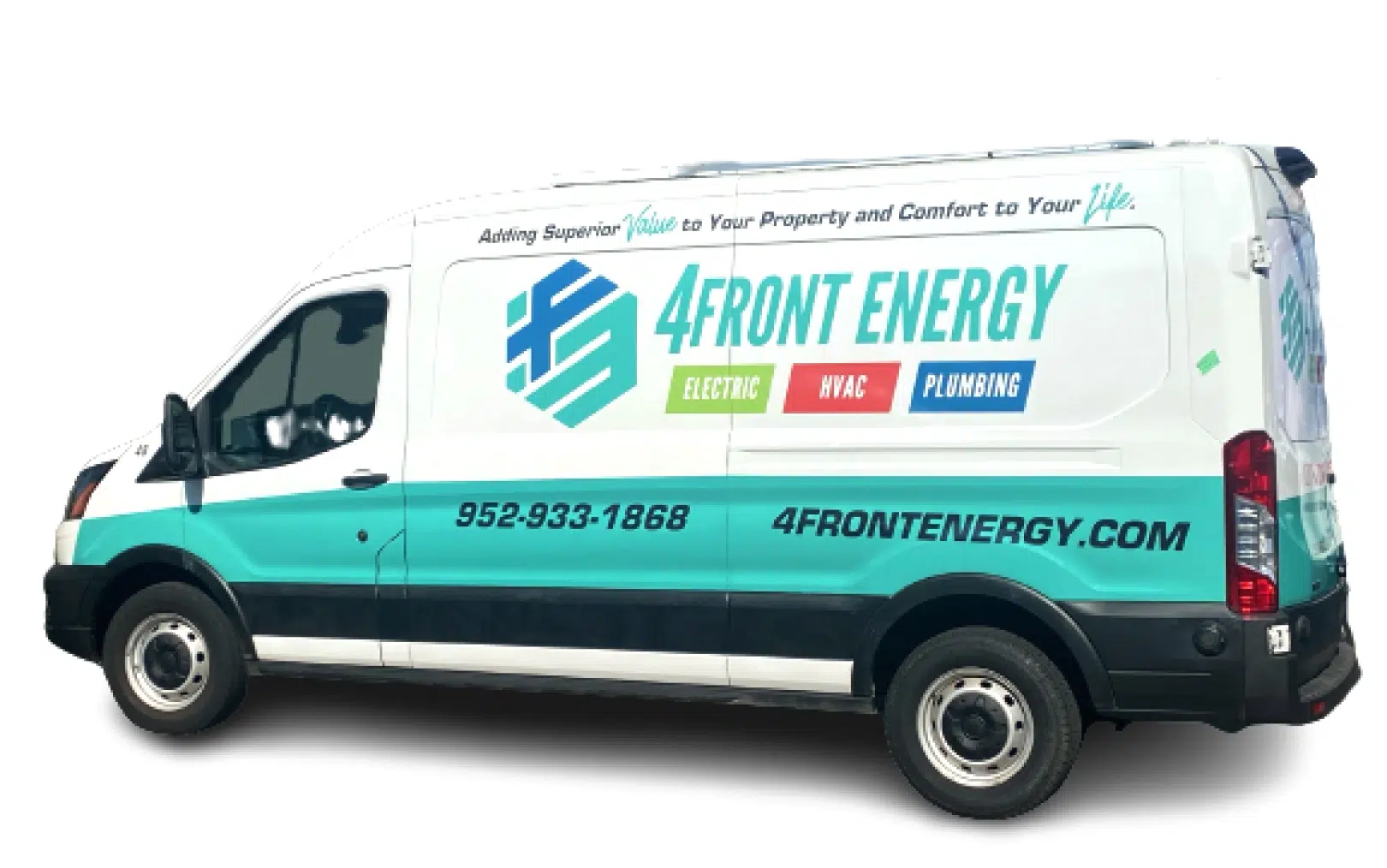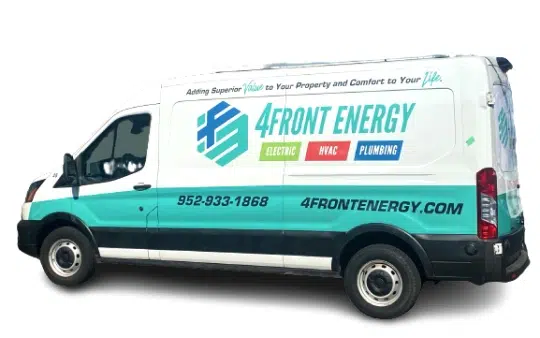 Why Choose 4Front Energy?
We're a Service Company, Not a Sales Company
Licensed, bonded & insured contractor
Trusted Twin Cities service provider for nearly 30 years
Reliable service excellence
One number for electric, HVAC, and plumbing
Stand behind our work with integrity
Fair and straightforward pricing
Provide invaluable comfort and integrated efficiency
Technicians that take pride in their work