EV Charging Cables: How To Find The Right Cables
The biggest difference between driving an electric car vs. a standard vehicle is no more visits to the "pump". While you still need to "fill" your vehicle's battery, it looks much different than using the one-size-fits-all gas nozzle.
Unfortunately, charging stations for electric vehicles are not always a one-size-fits-all— in fact, there are multiple types of charging cables, connectors, and even levels of charging depending on where you live and which vehicle you own.
As electric vehicles become more and more popular, it's vital for those car owners to know how to find the right EV charging cables. There are a lot of different types of cables on the market, and it can be difficult to determine which one is right for your needs. In this blog post, we will discuss the different types of EV charging cables and help you choose the right one for your vehicle!
The Basics: What Is an EV Charging Cable?
An EV charging cable is a specialized cord that is used to charge an electric vehicle. The charging cable has two ends: one that plugs into the car, and one that plugs into the charging station.
There are at least four different types or modes of charging cables:
Mode 1 Charging Cables
Mode 1 cables are worth mentioning because they are actually more suited (and recommended) for use with e-bikes, scooters, or other small electrical vehicles. They simply plug in to a standard wall socket thus have no communication between a charging port and the vehicle you're charging.
There's no shock protection so attempting to charge something other than what it's intended for can be hazardous. Plus, it would be far too weak to charge a full-size vehicle anyways, so don't attempt to charge your car with a Mode 1 charging cable. You're going to be waiting a long time for your EV to charge up.
Mode 2
Mode 2 charging cables often come standard with a new electric vehicle purchase. They have a three-pin connector on one end (which goes into the car) and either a standard three-pronged plug or Type-II socket on the other, which plugs into the charging station.
Then, your charging station which is hardwired to your home's electrical will quickly and efficiently charge your vehicle through this Mode 2 charger.
Mode 3
Mode 3 charging cables are not as common in home charging but are often found at workplaces, parking lots, gas stations, apartments, etc. They have the same three-pin connector on one end that plugs into your car. But, work much faster and can work with both Level 1 and Level 2 chargers.
Mode 4
Lastly, Mode 4 chargers are quite different from the first three, who use AC power to charge your vehicle. Mode 4 charging cables convert that to DC charging which is much faster. DC charging, or ultra-fast charging, significantly reduces how long it takes to charge a vehicle. Similar to Mode 3 cables, you'll find 4s in commercial and public retail charging settings most often.
What Are the Types of EV Charging Plugs?
Now that we've somewhat covered the types of charging cables, it can also be helpful to over the varying plugs. There is still no universal option for charging plugs for electric vehicles, though this could change as they continue to grow in popularity and as more standards are set in place.
Also, the types of charging plugs vary greatly by country and there may be some plugs used in America that are not used in Japan, China, or Europe.
There are a few different types of plugs that are currently available on the market:
AC Chargers: Type 1, Type 2, and GB/T
J1772 (Type 1) Plugs: The J1772 standard is most common in North America and is what you'll find if you own a Tesla, Chevrolet Volt, or BMW i series, among many others. You may also find it used pretty widely in Japan. The connector has five pins and is large and bulky. It's easily recognizable because of its distinct shape.
Mennekes (Type 2) Plugs: The Type II plug is smaller and more compact than the J1772. It's most common in Europe but can be found in other parts of the world as well. The connector has seven pins and a handle for easy removal.
GB/T Plugs: GB/T plugs are pretty standard across China. The connector has four pins and a weather-resistant cap and is used for both AC and DC charging capabilities.
DC Chargers: CCS1, CHAdeMO, CCS2, GB/T
CCS1 Plugs: Also known as the "Combo Plug" the CCS (Combined Charging System) was developed by SAE International. The first version of this plug, the CCS I, is quite common in Europe and North America.
CHAdeMO Plugs: The CHAdeMO plug is mostly found in Japan and is used for quick charging electric vehicles. They have a large, flat conducting pin as well as two small earthing pins. The voltage for this type of plug is 400 volts DC but can range from 200-900 volts.
CCS2 Plugs: These types of plugs are mostly used in the EU and are similar to the CCS1 but with a lot more power and with even more charging pins. This charger has a very distinct look and will not fit into any standard
GB/T Plugs: As we mentioned before, GB/T plugs are standard in China. The connector has four pins and a weather-resistant cap and is used for both AC and DC charging capabilities.
Phew, that was a lot of information! We hope this helped clear up some confusion when it comes to electric vehicle charging cables and plugs. If you're still feeling lost, or if you need help finding the right cables for your car, please don't hesitate to reach out to our team of experts.
Tesla Charging vs. All Other Types
While there is a wide variety of charging speeds, plugs, and cables across different countries, Tesla's chargers are the same across the board— no matter where you are located. They are the one electric vehicle that has created a more standard approach to charging capabilities and accessibility.
Some key differences between Tesla charging vs. other vehicles include:
Teslas can use any type of charger but other electric vehicles may be limited to only one or two types.

The Tesla Supercharger network is the largest and most widely available EV charging network in the world.

All Teslas come standard with both a J1772 adapter (for AC home and public charging).

They charge at a similar speed to other types of electric vehicles, but can fully charge in just 25-30 minutes at a public Tesla supercharger.
What if You Use the Wrong Charging Cable?
If you use the wrong charging cable, the worst that will happen is that your car won't charge. In some cases, you may hear a buzzing noise or see a message on the display screen that says there is an error. If this happens, don't panic! Just remove the cable and plug it into the correct outlet.
Most plugs are formulated and designed just so that they will not go into the wrong outlet even if forced. However, if you feel any source of resistance, do not force it as this would risk it breaking.
How to Get the Right Cable for You
When in doubt, it's always best to talk to the professionals to get your electric vehicle charging situation sorted. While it's fantastic that your car comes with a standard plug-in, upgrading to the next level of charging cables and charging station is vital to ensuring you get the fastest, most efficient charging available to your vehicle.
So if you're interested in learning more, or need the installation of your new and improved charging station, reach out to 4Front Energy for a FREE consultation!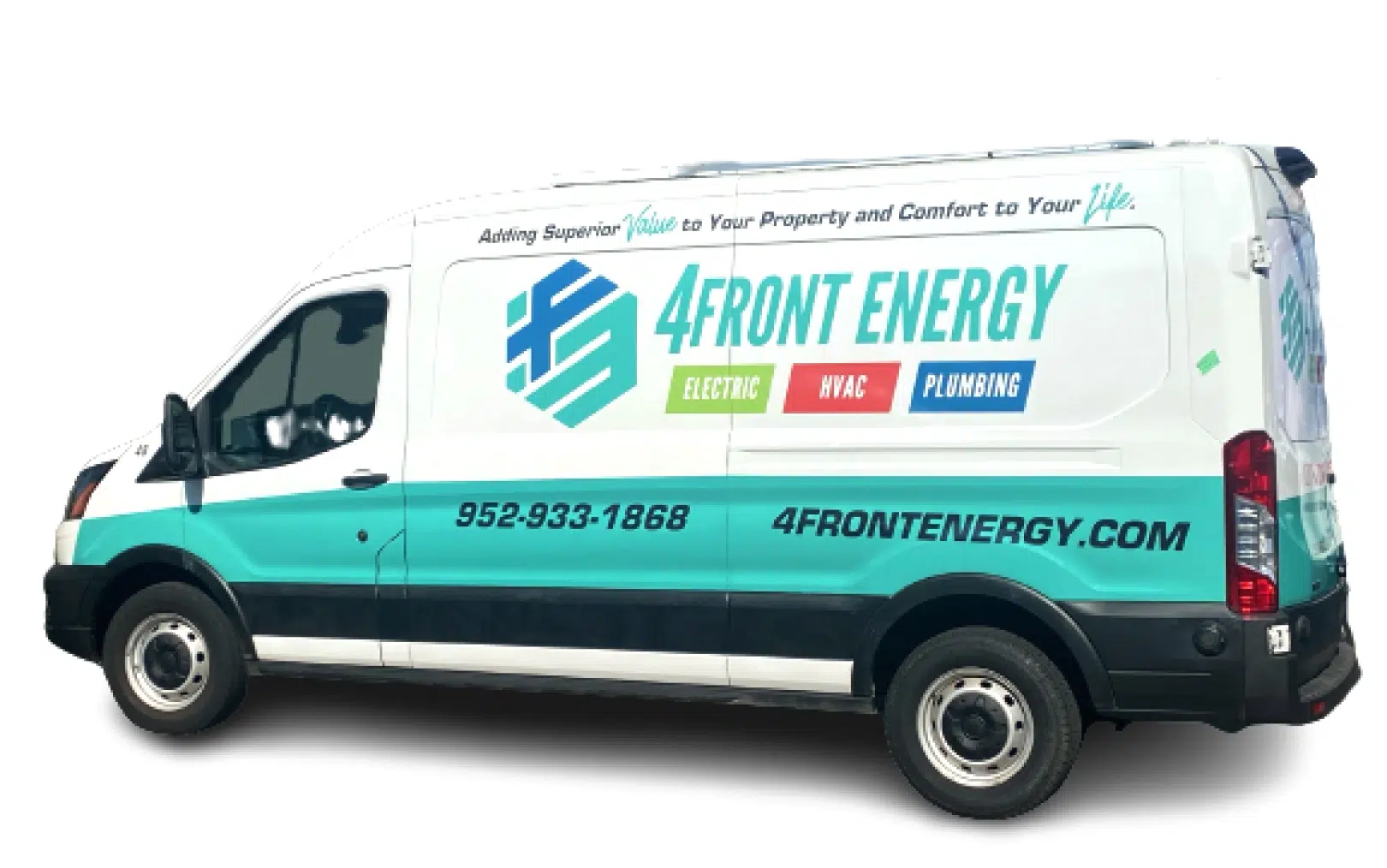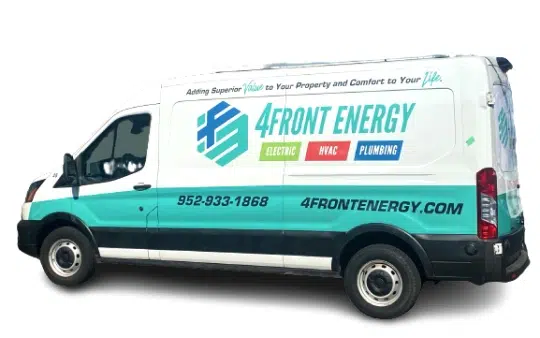 Why Choose 4Front Energy?
We're a Service Company, Not a Sales Company
Licensed, bonded & insured contractor
Trusted Twin Cities service provider for nearly 30 years
Reliable service excellence
One number for electric, HVAC, and plumbing
Stand behind our work with integrity
Fair and straightforward pricing
Provide invaluable comfort and integrated efficiency
Technicians that take pride in their work