EV Charging Stations for Multi Family Housing: Complete Guide
How well are multi-housing properties keeping up with the demands of existing and prospective residents?
A must-have amenity now, on-site gyms were once just a bonus feature. Much the same, today's residents and tenants insist that their home properties offer Electric Vehicle Charging Stations. Are you prepared to address this emerging market requirement?
Market Overview
Electric vehicle (EV) adoption is expected to grow at a rate of nearly 25% annually over the next five years. Consequently, significantly more EV charging stations will be needed, as it is estimated that 80% of EV charging will occur at home. Whether you're a Property Manager/Maxi/MAC owner representing rentals or a CIC member representing townhomes/condo/HOA's, planning and introduction of the necessary EV infrastructure requires a concerted response from the multi-housing industry.
Numerous multi-housing property owners have begun responding to the dramatic growth in EV sales by offering charging on-site. Early adopters benefit from enhanced positioning opportunities and new revenue streams. Those who underestimate the impact of EV growth and delay offering EV charging may see reductions in asset positioning. In some markets, the EV wave has already hit and properties that do not offer charging stations risk losing tenants and positioning. Recent Navigant and J.P. Morgan research indicates:
By offering residents and guests electric vehicle charging stations you'll attract the EV driver demographic and position yourself as a resident-focused building that's committed to a greener community. Providing EV charging stations is a natural complement to existing environmental and sustainability efforts and showcases the properties' commitment to health, wellbeing, and green initiatives in its community while providing the following benefits:
Offer a premium amenity to residents and their visitors

Attract the EV driver demographic

Create an additional revenue stream through charging revenue or offer residents complimentary

Add a green component to the overall perception of your property and marketing

Communicates that your property is on the leading edge of technology

Help improve the air quality and reduce CO2 emissions in your neighborhood

Make use of unique marketing and communication opportunities with on-screen ads and pedestal wraps

Stand apart from competing properties
Market Incentives Drive EV Adoption
EV Industry Consortiums and market incentives help jumpstart private market investment in building-out electric vehicle charging infrastructure. Incentives can take many forms but for EV's adoption usually includes tax credits or rebates from Federal, States, and local Electric Utilities. Here is a high-level summary for some of that activity:
Auto Manufacturers (OEMs)

OEMs across the board have gone all-in for EV production. To date, they have committed to investing more than $300 Billion in EV research, development, and manufacturing. Many of their local dealerships have already installed EV charging equipment for their service and vehicle delivery areas.
Federal Level

$1.2 trillion Bi-partisan Infrastructure bill signed on November 15, 2021, includes $7.5B in electric transportation infrastructure investment

A revised form of the Federal Tax credit for purchasing EVs exists in the Build Back Better bill. The revised version would among other things, increase tax credits from the current maximum of $7,500 to a new maximum of $12,500 for vehicles made by American union workers.

The Alternative Fuels Infrastructure Tax Credit, which expired December 31, 2021, may also be extended or expanded as part of the Build Back Better bill. The credit gave businesses 30% of the cost of their entire project, up to $30,000 per location.

State Level

Minnesota becomes the 15th Clean Car State to adopt Low-Emission Vehicle (LEV) standards and Zero Emission Vehicle (ZEV) standards.

Minnesota joins the Regional Electric Vehicle Midwest Coalition (REV Midwest) of State Governors (IL, IN, MI, MN, and WI) to support the expansion of EV charging stations.

Minnesota MPCA Volkswagen Emissions Settlement Grant programs have provided funding for a variety of EV charging infrastructure programs.

Utility Level

Most electric utilities in Minnesota offer some incentives (rebates, time-of-use EV electric rates etc.) for installing EV charging equipment in single-family homes, and our starting to develop pilot programs for the multi-housing segment. Check with your EV charging partner or local utility website for available incentives in your local area.
Where Should You Start?
A good place to start your EV charging journey is by reaching out to a reputable electrical contractor that has experience in EV charging equipment. If you're a townhome/condo/HOA property, you may want to conduct a survey of your owners to determine their level of interest in engaging with an EV partner to establish and support the Association's goals for EV charging infrastructure.
Find a partner that is willing to invest the time upfront to educate you on your options for your specific property. Some questions to consider when selecting your EV charging solution partner:
Do they have Reseller relationships with multiple EV charger manufacturers so they can select and procure the right EV charging product for your specific application?

Do they offer a sample survey that can be used by townhome/condo/HOA's to gauge their owner's interest in EV charging?

Have they undergone technical training in the installation and commissioning of the EV charging products and networks?

Are they willing to conduct an onsite visit to determine if the existing electrical infrastructure is sufficient to avoid costly unnecessary upgrades and provide you with recommendations for the location of the EV charging equipment?

Are they an approved installer for your electric utility's EV Charger programs?

Are they educated on the current and planned electric utility EV incentive programs?

Do they offer to lease or equipment financing programs to help reduce the up-front capital expense and lower the cost of entry for providing EV charging?

Do they have references they can provide you for past EV charging installation projects?

Are they approved or certified by the EV Charger manufacturer to install and provide warranty service on their equipment?
Multi-housing residents, who constitute the largest growing share of EV buyers, will no longer see the availability of charging stations at home as a luxury. It will be a necessity that can dictate where they choose to live.
While there are a lot of things to consider when making the decision to invest in EV charging for your multi-housing property, the decision will ultimately position your property as the "go-to" home for tenants or residents looking for this amenity on their "must-have" checklist.
About the Author
Tom Halek has been involved in the EV charging and electrical infrastructure industry for over four years. He works for 4Front Energy Corp., a leading EV charging electrical contractor in the Twin Cities, and he leads their Commercial EV Charging Solutions division. He can be reached at (952) 933-1868 or TomH@4Front EnergyCorp.com.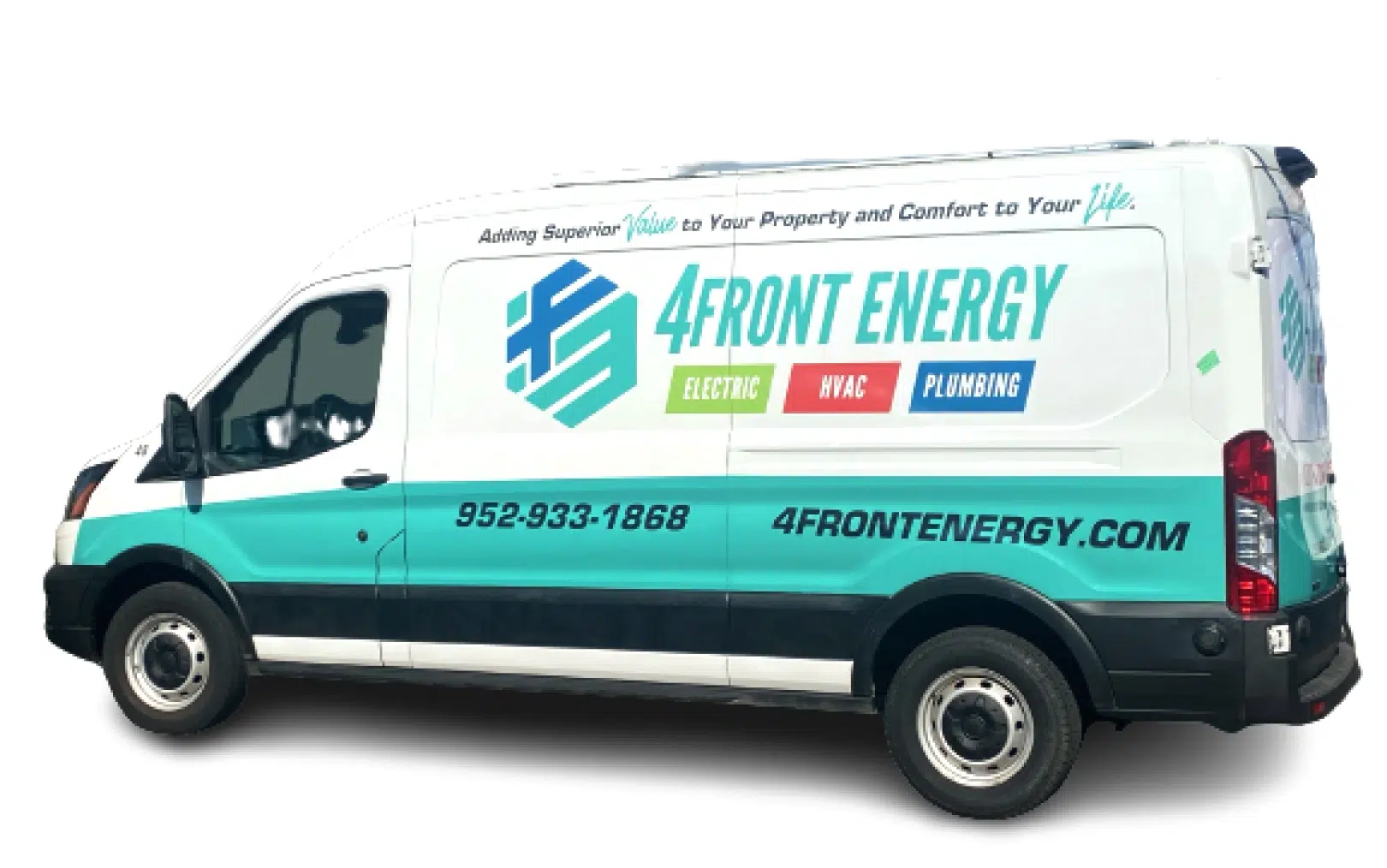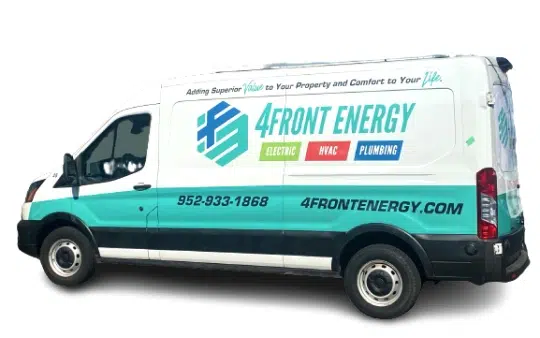 Why Choose 4Front Energy?
We're a Service Company, Not a Sales Company
Licensed, bonded & insured contractor
Trusted Twin Cities service provider for nearly 30 years
Reliable service excellence
One number for electric, HVAC, and plumbing
Stand behind our work with integrity
Fair and straightforward pricing
Provide invaluable comfort and integrated efficiency
Technicians that take pride in their work