Electric City Corporation Joins 4Front Energy
We're excited to announce that Electric City Corporation, a highly respected electrical services company in the Twin Cities, is now part of the 4Front Energy family. With over a decade of experience in providing exceptional service, Electric City Corporation shares our commitment to customer satisfaction, safety, and quality work. This acquisition expands our offerings and allows us to better serve our valued customers in Minneapolis and St. Paul.
Call us at (952) 933-1868 to learn more about our expanded services in Minneapolis and St. Paul.
Electric City Acquisition
Electric City Corporation has been a trusted name in the industry for over 10 years. As a family-run business, they prioritize flexible scheduling and personalized customer service, ensuring no job is too small.
Their motto, "We'll treat your family just like ours—with courtesy and respect," perfectly aligns with our honesty, safety, respect, and quality work values. We believe this acquisition will significantly enhance our ability to serve our customers in Minneapolis and beyond.
Comprehensive Home Repair Services for the Twin Cities
At 4Front Energy, our commitment to quality and exceptional customer service drive everything we do. We understand the unique needs of our customers in Minneapolis and strive to provide reliable, efficient, and cost-effective solutions that exceed expectations. We provide the following services:
Cooling: Our cooling services provide comprehensive solutions to ensure your home or business stays comfortable throughout the hot summer months. We specialize in installing, maintaining, and repairing various cooling systems, including air conditioners and heat pumps.
Heating: We offer installation, repair, and maintenance services for various heating systems, including furnaces, boilers, and heat pumps. Our skilled technicians prioritize energy efficiency and safety, ensuring your heating system operates at peak performance while minimizing energy costs.
Plumbing: Our plumbing services cover your entire home, from leak detection and repair to fixture installation and maintenance. 
Electrical: We offer wiring, panel upgrades, lighting installation, and electrical repairs. Our experienced electricians prioritize safety and quality, ensuring that your electrical system functions efficiently and adheres to the highest industry standards.
To schedule HVAC, plumbing, or electrical service in Minneapolis and St. Paul, call (952) 933-1868.
Why Choose 4Front Energy?
By hiring 4Front Energy, you choose a company that values honesty, safety, respect, and quality work. Our acquisition of Electric City Corporation has expanded our service offerings, allowing us to provide even better solutions to our customers in the Twin Cities. We are committed to delivering exceptional customer service and ensuring your complete satisfaction with every project.
Call us at (952) 933-1868 to experience the difference of working with 4Front Energy in Minneapolis and St. Paul.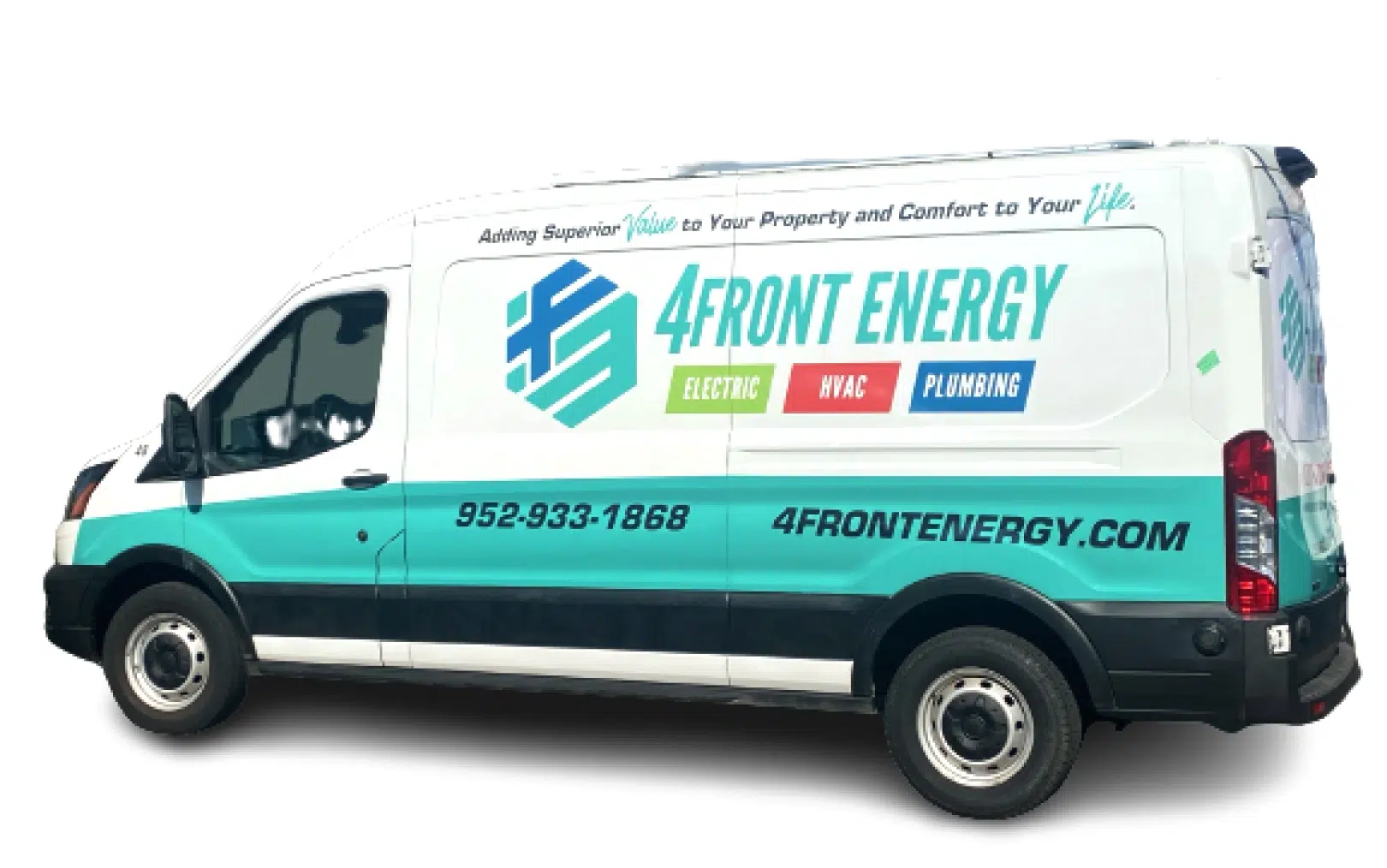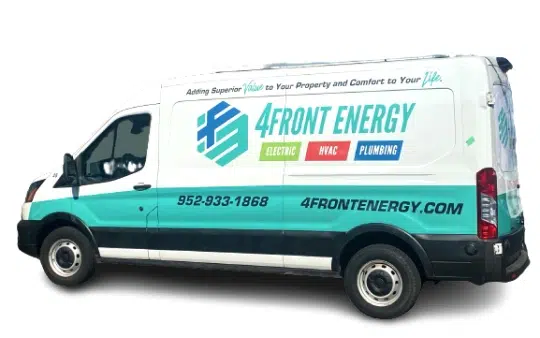 Why Choose 4Front Energy?
We're a Service Company, Not a Sales Company
Licensed, bonded & insured contractor
Trusted Twin Cities service provider for nearly 30 years
Reliable service excellence
One number for electric, HVAC, and plumbing
Stand behind our work with integrity
Fair and straightforward pricing
Provide invaluable comfort and integrated efficiency
Technicians that take pride in their work