Top 9 Electric Car Charging Stations For Your Home
The electric car industry is booming, and it's not just the manufacturers that are benefitting.
One industry that has taken advantage of this trend is the manufacturer of electric vehicle charging stations. Choosing the right electric vehicle charging station manufacturer is an important decision, and we're going to help you.
Buying a home charging station that does not offer the features you need can cost you money and time, so it's worth taking your time to find one that meets all of your needs. This article will go over 9 of the best home chargers and show you why they're worth checking out.
Top 9 Electric Car Charging Stations
The ChargePoint Home Flex is an excellent choice for consumers looking to charge electric vehicles. It delivers up to 50-amps of power, which makes it compatible with the newest models like Tesla's even when they are at their maximum charging rate (compared to many chargers that only offer 40 or 32 amps).
The unit comes standard as a plug-in charger and can be customized into either NEMA 14-50 or 6-50 plugs–the cable length also reaches 23 ft., making it perfect for most outlets! With its WiFi connection, you'll have access not just to sleek features but information on your past sessions in order to make sure the environment remains safe.
Compact design

Highest rated

Includes integrated power cord management system
With JuiceBox, you can control your charging schedule, energy metering, and notifications with the help of a mobile app. You can ask our chargers to remind you when it's time for your vehicle to charge via voice commands on Amazon Echo or Google Home devices.
The JuiceBox is one of the few EV chargers that allow load-sharing, enabling owners to use just a single circuit for multiple units. This can be very useful for two-EV families who either don't have enough capacity on their existing circuits or are unwilling to incur the expense of investing in another charging station.
Includes wifi connectivity

Easily schedule charging times

Compatible with some dryer outlets

Blink has many options for EV chargers, but the one ideal for home charging is the HQ-100. The Blink HQ 100 charges faster than the standard cord that came with your car when you bought it—now that's fast! Features include delayed start times in 2-hour increments to avoid charging during peak-electricity times and a long 18-foot cable so you can charge just about anywhere in the garage—no more straining to reach the vehicle.
Charges faster than the cables that came with your car

Set your delay time to start charging during non-peak hours

Super easy to use—just plug it in and away you go

The Morec Level 2 EV charger is an excellent option for those that need portability but still want to charge quickly. The 26-foot cable will give you the flexibility of charging wherever without worrying about being close enough to an outlet or having too much slack from your vehicle's plug-in location. In addition, at only 32 amps, this portable solution should not take up more power than any household breaker can supply.
The Morec PortaCharge comes equipped with a NEMA 14-50 plug at its end, so all you need is yourself and this little guy here — no more bulky wall-mounted chargers cluttering up the area around your home outlet.
Charges fast

Portable

Compatible with nearly every electric car

EVoCharge's Level 2 vehicle supply equipment is the perfect way to charge your electric vehicle and will be fully compatible with all cars sold in North America. This charger offers a blazing 7.68kW charging that lets you charge up to 8x faster than an AC 1-hour standard charger. Expect 25-35 miles of range per hour of charging time for this sleek device – it'll get your car back on the road in no time.
The unit has a NEMA 4 outdoor and indoor rating that makes it perfect even in harsh weather conditions like rain or snow because of its waterproof design.
Installation is super easy

You can easily adjust the amperage

Includes everything you need to get up and running

The ClipperCreek HCS-40 is a well-known Level 2 EV charger that can be either hardwired or plugin. It offers 32 amps of power (7.7kW) and has an ETL listing, making it safe for use indoors or outdoors by consumers who want to charge their electric car at home without worrying about the wall charger safety rating.
Meets all safety standards for EV chargers

Can charge up to 5.5 times faster than your original charger

Comes with a 3-year warranty

This Level 2 EV charger is made in Canada and comes with a three-year warranty, so you can rest easy knowing that it will work for years to come. It's perfect for those new to home charging as this system has everything they need: adjustable amperage (40A, 32A 24A), water-resistance at IP67 level rating, fire resistance capabilities.
Safety features include built-in GFCI protection and over current/over voltage protections that give you peace of mind before driving on the open road.
Fire and water-resistant

Eligible for the federal rebate program

Easily transport it where you need to go

The Bosch Level 2 EV charger is one of the most expensive ones on the market, but it's worth every penny. It has a sleek and compact design for maximum efficiency and works with any J1772-standard vehicle or plugging in at home as well. The cUL/UL-listed charging stations are weather-resistant to withstand indoor use that spans from sunny days all through winter months.
This charger also comes equipped with an internal sensor if your power goes out, so this product will never overheat during those periods when you need it most.
Sleek design

Holds up in harsh weather conditions

Includes a super-flexible cable
Siemens has three VersiCharge models to meet your needs. The most affordable of the three is Hardwire, which must be wired directly into an electrical panel for indoor applications. If you're looking for a plug-and-play solution that can work indoors or outdoors, then Universal might be right up your alley with its best value offering and remote control capabilities at no extra cost.
Lastly, if you want wifi connectivity in addition to controlling it remotely from iOS or Android devices, Smart Grid is just what you need. The Siemens charger can charge your vehicle with flexible options for up to eight hours. It's mountable and includes a charging cable that plugs into any NEMA 6-50 outlet, so it will work on the Universal or Smart Grid model you own. The three-year warranty is industry-leading – almost no other company offers as much assurance.
Universal compatibility

Includes a 3-year warranty for either indoor or outdoor use
Get Your FREE Consultation from 4Front Energy Professionals
4Front Energy can help you get your EV charger up and running in no time. Installing a charger in your garage that offers high output and doesn't trip breakers or cause problems is always important.
Be sure to reach out to 4Front Energy if you have any questions and to get started on your EV charger installation or service repairs. Contact us today!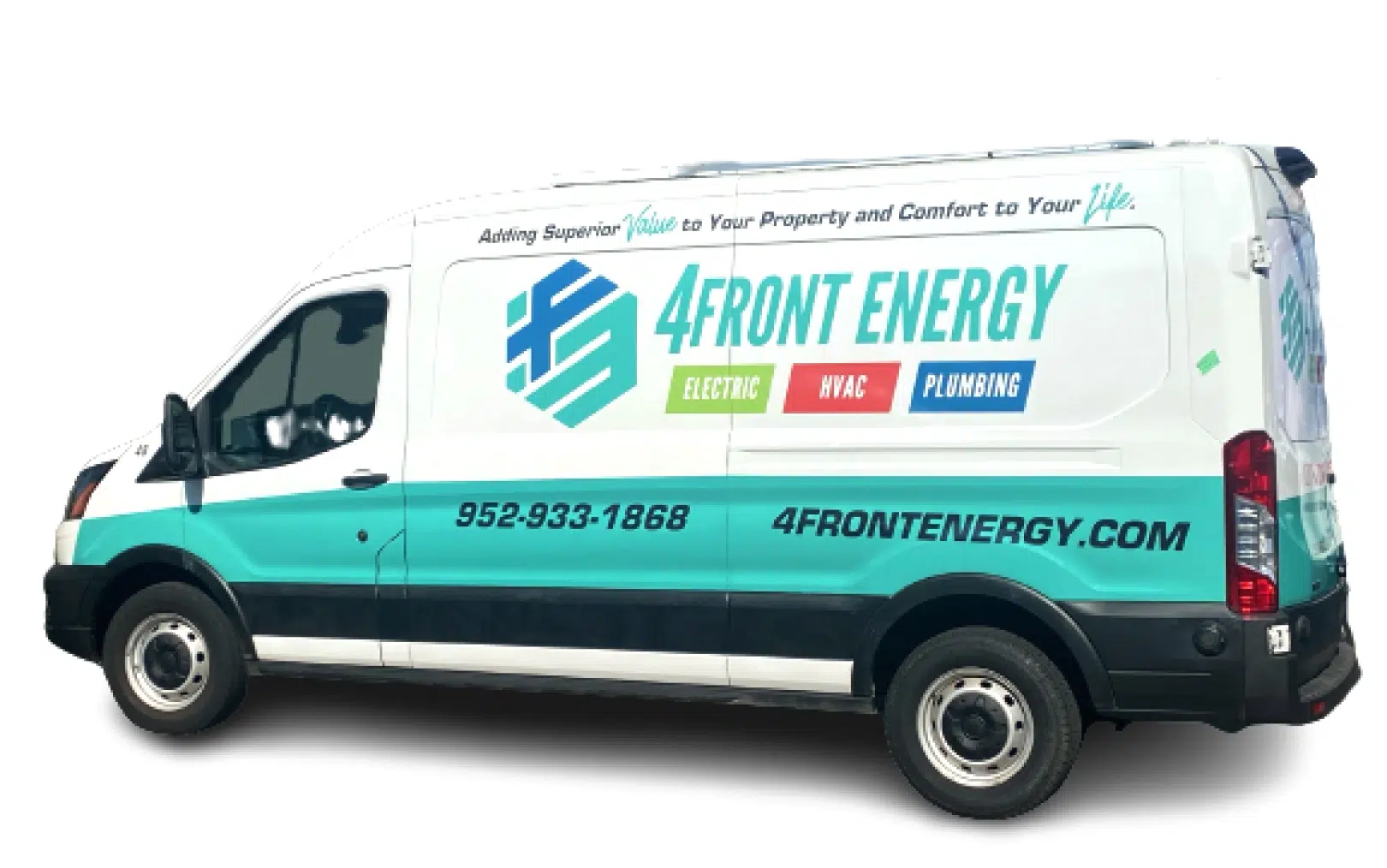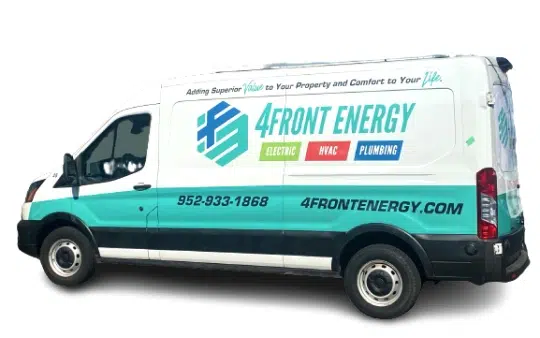 Why Choose 4Front Energy?
We're a Service Company, Not a Sales Company
Licensed, bonded & insured contractor
Trusted Twin Cities service provider for nearly 30 years
Reliable service excellence
One number for electric, HVAC, and plumbing
Stand behind our work with integrity
Fair and straightforward pricing
Provide invaluable comfort and integrated efficiency
Technicians that take pride in their work