Commercial Plumbing Cost Per Square Foot (2022 Update)
Unless you want to completely exist off the grid, having access to running water is essential in our day-to-day lives. That's why, if you're planning to build a new commercial building, the plumbing considerations are top of mind.
It's understandable that money is often the biggest concern when tackling a new project. As you plan to build a business— whether that be an apartment building, office park, or retail space, you're probably wondering about the average commercial plumbing cost per square foot.
We'll break down the latest plumbing costs you can expect for your upcoming project.
Rough-In Plumbing Average Cost per Square Foot
The average cost per square foot of commercial plumbing is $4-6. However, in the commercial space, this number is almost always closer to $6.
This price estimate is for "rough-in plumbing" for new construction projects. Rough-in plumbing is when the framework and plumbing lines are laid out before the rest of the structure's framework is complete. The "finish plumbing" comes at a later date when appliances and fixtures are installed.
When dealing with commercial buildings that already have plumbing systems installed, the cost per square foot can be higher than that of new construction.
If you're wondering why commercial plumbing costs are higher than residential costs, it's because of the sheer scope of commercial plumbing projects. While a new home may need 2 to 4 toilets and sinks, a commercial building may need 20-50 (or much, much more!).
4 Other Costs to Consider
It would be nice if all you had to pay for was the cost per square foot of plumbing pipes. However, there are a handful of other costs that factor into the final bill. The most prominent factors are:
Labor
Fixtures
Pipe materials
Permits and inspections
1) Labor Costs
Paying for labor is a significant consideration for your overall plumbing costs. But paying for skilled professional labor is worth it to ensure your plumbing and fixtures are working properly. Plus, you need to ensure all the plumbing is up to code, and an experienced plumber will know the local regulations.
Usually, in new construction plumbing, labor is included in the overall pricing rather than being listed as a separate item. On average, you can expect to pay between $50 and $120 per hour for each plumber on the job.
2) Fixtures
As we mentioned, plumbing fixtures are the actual items that you use, such as:
Sinks
Faucets
Toilets
Showers
Tubs
Dishwashers
Water heaters
This is an area where you can keep costs low or raise them, depending on the type of fixtures you want. If you're building a hotel and want each unit to have a rainfall shower and automatic sinks, that will cost you more than standard options.
Plus, commercial fixtures are often very heavy-duty, which can increase costs. It will ultimately be up to you and your design team to decide which fixtures you want in your building.
In a luxury apartment complex, you'll want to put thought into high-quality, modern fixtures. But if you're building a retail store with one break room, you can probably get by with simple, standard fixtures.
3) Pipe Materials
The physical material of the plumbing pipes can affect your cost per square foot. You have two main options when it comes to selecting pipe materials: PEX and copper piping.
PEX piping: PEX piping is a more contemporary option for plumbing projects. It is affordable, flexible, and easy to install, making it a popular choice for many new construction projects. PEX is quite adaptable, and it can bend into whatever shape is necessary. Just keep in mind that these pipes can't be used outdoors or connect directly to water heaters.
Copper piping: Copper pipes are a classic plumbing option. They've been used reliably since the early 1900s, but there is actually evidence that copper piping was used in ancient Egypt! Copper is more durable than PEX, but it's also more expensive. It is safe to use outdoors and with water heaters. Plus, the natural antibacterial properties in copper help keep the water clean.
4) Permits and Inspections
Building permits are required for plumbing replacements and new construction. As long as you work with a reputable professional plumber, you won't have to worry about obtaining the permits because your plumber will secure them for you. However, you'll still need to pay for the permits, which can range from $50 to $500 per project.
You'll also need to schedule inspections when dealing with new construction. A professional inspector will need to examine the new plumbing system to decipher if everything is in compliance with commercial building codes and safe to use. Inspection costs vary by city and state, but you can usually expect to spend between $200-$500.
In Need of a Commercial Plumbing Professional? Call 4Front Energy!
At the end of the day, you can try to cut costs with your fixture selection and pipe materials, but you should never skimp on a professional plumber. If you want to get your money's worth in the long run, a high-quality, professional installation is what will get you there.
If you're planning to build a commercial property in Minnesota,4Front Energy should be your first call. Our experienced team has been helping business owners just like you with brand-new and replacement plumbing. We've plumbed warehouses, retail stores, apartments, office parks, and any commercial structure you can think of.
We're always transparent and fair with our pricing. Get in touch today for a free estimate!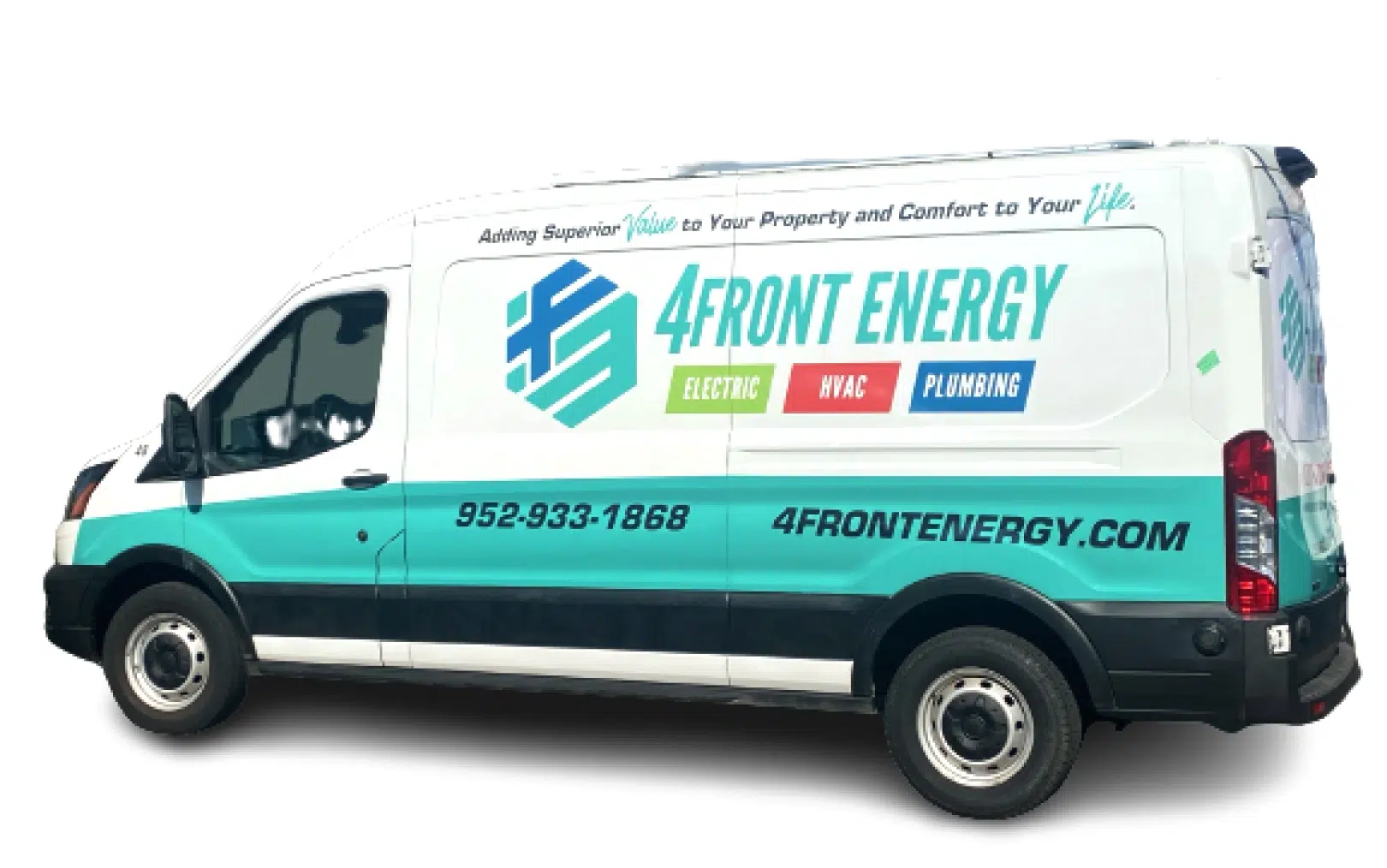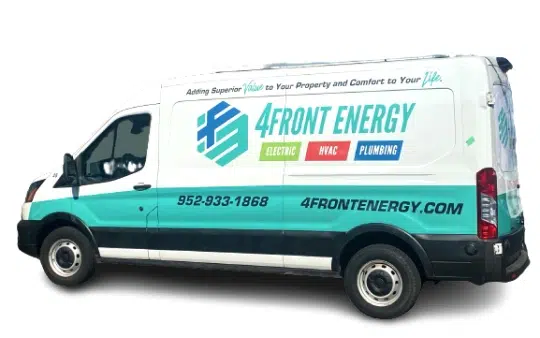 Why Choose 4Front Energy?
We're a Service Company, Not a Sales Company
Licensed, bonded & insured contractor
Trusted Twin Cities service provider for nearly 30 years
Reliable service excellence
One number for electric, HVAC, and plumbing
Stand behind our work with integrity
Fair and straightforward pricing
Provide invaluable comfort and integrated efficiency
Technicians that take pride in their work