How Much Do Commercial EV Charging Stations Cost To Install?
Between 2020 and 2021, electric car sales rose by 85% — and their popularity is only growing. Now that electric cars have become a mainstay on the road, commercial electric vehicle (EV) charging stations are a necessity for businesses and homeowners alike.
Of course, as a homeowner or business owner, you're likely wondering about the commercial EV charging station cost. There are a number of things that factor into the ultimate cost, including getting access to Electric Vehicle Supply Equipment (EVSE) and the level of charger or chargers needed.
If you're looking to find out about commercial EV charging station costs, then you've come to the right place. We'll break down the costs from hardware to software and more.
Why Install an EV Charging Station?
Whether you're a homeowner with an electric car or a business owner that has a parking lot, you may be considering whether or not it's worth it to have an EV charging station (or several) installed.
If you're on the fence, you'll want to think about the following benefits:
EV chargers help lower fuel emissions and reduce the use of fossil fuels
As a business owner, you'll be demonstrating your company's commitment to the sustainability
You would also be supporting the efforts of your customers, tenants, or employees in their choice to go electric for the sake of the environment
As a homeowner, you would be able to charge your electric car overnight and have peace of mind for the next day's travels
What Are the Different Types of EV Charging Stations?
The cost of your commercial electric vehicle charging station will mostly depend on your charging needs — as in, which power level is best for your home or business. You'll find that EV charging stations are available in three different power levels, denoted as Level 1, Level 2, and Level 3 (also referred to as DC fast charging).
Here's the breakdown:
Level 1
Level 1 commercial charging stations utilize a 120-volt, single-phase AC power outlet — which is similar to the outlets you have in your home. They have a power rating of 1 kW up to 2kW, and at a price range between $300 and $1,500 (before permits and installation), level 1 charging stations are the cheapest to install.
Consequently, they're also the slowest to provide a charge, taking up to 20 hours or more per car.
Level 2
Level 2 chargers are also single-phase AC power outlets that can be found in the everyday home or business. The main difference in a Level 2 charging station is that they pack between 208 and 240 volts and have a power rating that ranges from 3kW to a little over 20kW.
It's safe to say that the Level 2 is much more powerful than the Level 1 charging station, especially with an estimated charge time of six to eight hours per car depending on its battery size.
You can expect to pay between $400 and $6,500 for a Level 2 charging station, depending on its specifications and the manufacturer.
Level 3 (DC Fast Chargers)
Level 3 electric charging stations are the fastest commercial EV chargers. They use a 480 to 600-volt input with a power rating between 25 kW and 50 kW and can charge a car up to 80% within just 30 minutes. Of course, these DC Fast Chargers (DCFCs) are not suitable for the home or small business fronts as they require an electrical service upgrade to first install a dedicated electrical infrastructure.
The hardware alone for a DCFC ranges in cost from $10,000 to $40,000. You'll find these types of chargers being deployed among major transportation locations such as rail and bus stations. You can also find them among newer apartment complexes, hospitals, and even some hotels and gas stations.
Other Cost Factors in EV Charging Station Installation
To get a better idea of what it will your commercial EV charging station cost will be, you'll need to consider the other expenses beyond the hardware, such as:
Infrastructure
Software
"Soft costs"
Power management
Infrastructure
Infrastructure is a defining factor for all charging station levels as each one will require a certain type of infrastructure dedicated to providing the right voltage and power outputs.
This infrastructure would include components such as a feeder and cable pole, a power protection system, a high amp circuit breaker, wiring, and installation labor. Depending on the installation requirements, the expenses will range from $200 to $1,500 — $40,000 for DCFCs.
Software
Commercial EV charging stations must have network subscriptions installed as well as net metering system software for monitoring, data analysis, and protection. This is required by utility companies and can amount to upwards of $300 per year.
Soft Costs
When we say "soft costs" in regards to EV charging stations, we're talking about the necessary permits required for setup as well as charging parking ports, protective bollards, charger logos, signalization, and more.
You can expect soft costs to account for approximately 5% of your overall EV station costs.
Power Management
Power management refers to a series of hardware, software, and additional features to make commercial EV charging stations more technologically advanced. Power management systems typically cost around $4,000 to $5,000, which gets tacked on to the installation costs.
However, a good power management system will support your EV charging station as it reduces power loss, increases energy usage efficiency, and can reduce all over operational costs.
Who Installs EV Charging Stations?
The best person for your EV charging station installation needs is a reputable, licensed, and experienced electrical contractor. These are the pros who understand the local codes in your area and can safely install your EV infrastructure and equipment according to the manufacturer's particular requirements.
For 4Front Energy, no job is too small, and with our competitive prices and experience, we only have happy customers. When you're ready to have your commercial EV charging station installed at home or for your business in Minnesota, get in touch with us.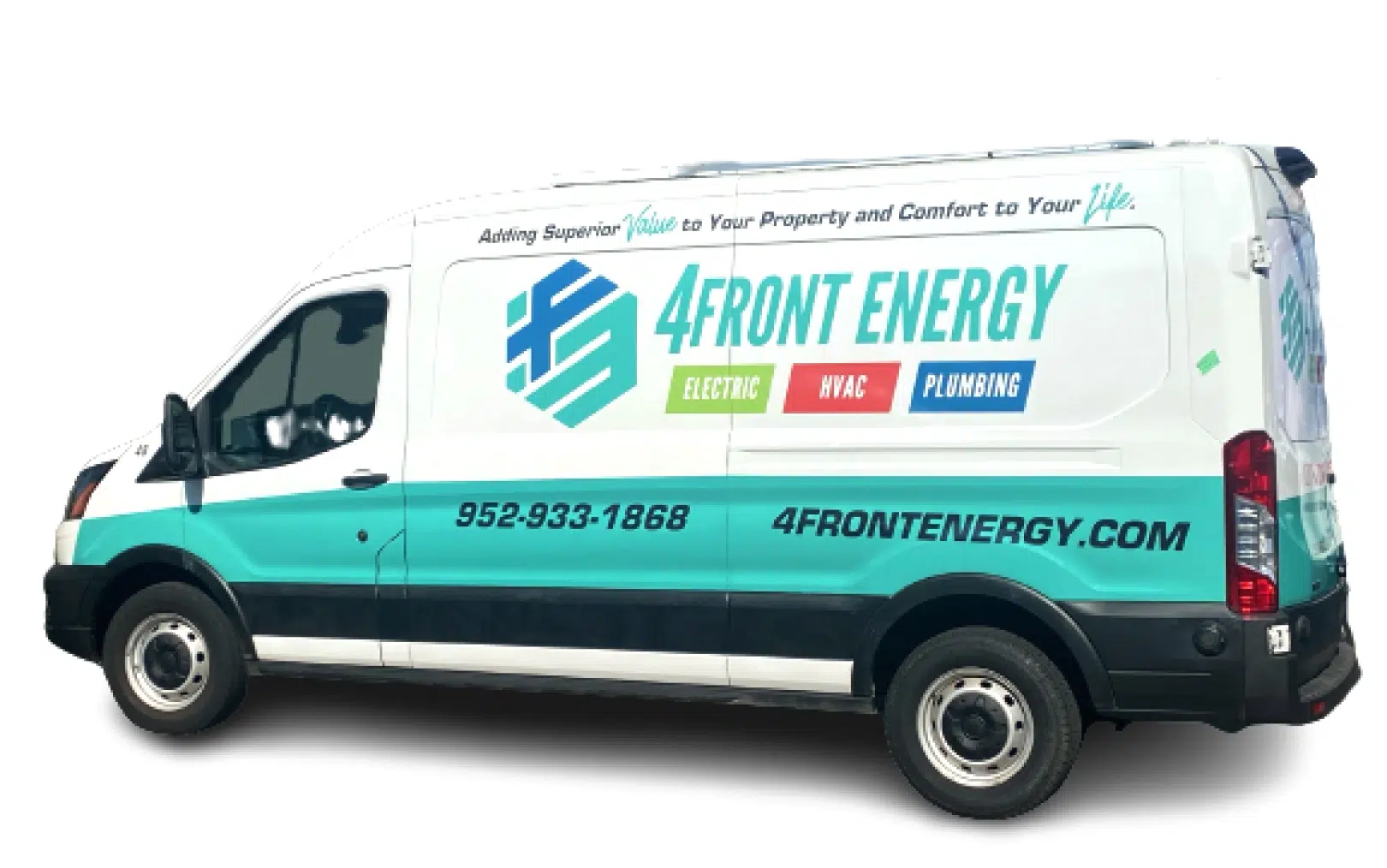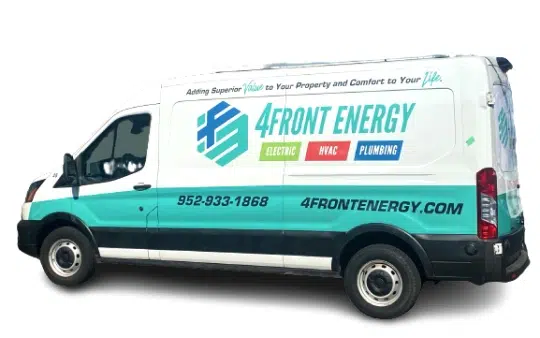 Why Choose 4Front Energy?
We're a Service Company, Not a Sales Company
Licensed, bonded & insured contractor
Trusted Twin Cities service provider for nearly 30 years
Reliable service excellence
One number for electric, HVAC, and plumbing
Stand behind our work with integrity
Fair and straightforward pricing
Provide invaluable comfort and integrated efficiency
Technicians that take pride in their work