Commercial Building Electrical Inspection Checklist (2022 Update)
Codes, permits, and inspections— these are all things that commercial building owners are familiar with. But if you're a new business owner, you may have never experienced a building inspection before.
There are many categories of building inspections, but today we'll be taking a deeper dive into electrical inspections. You'll feel confident and prepared as we touch on:
Different types of inspections
How often you need to schedule one
Our general commercial building electrical inspection checklist
3 Main Types of Electrical Inspections
Electrical inspections are not one-size-fits-all. There are numerous checkpoints that must occur in order to deem a building safe to use. If you're building a new commercial building, you'll need different commercial electrical inspections than if your building has already been up and running for many years.
There are three main kinds of electrical inspections for commercial properties. They are:
Rough-in inspections: These inspections occur during construction when all the electrical boxes, wires, cables, and conduit have been installed and the walls are ready to be closed up. An inspector must approve all the wire runs before insulation is installed.
Final inspections: Final inspections occur when construction is complete but before you're allowed to use the building. At this stage, the walls should be closed in, the flooring should be finished, and the paint should be dry. An inspector must approve the work to ensure it meets professional codes before the building opens.
Annual inspections: Once your building has been approved at the final inspection, you're not off the hook forever. You must continue to schedule annual inspections at least once a year to ensure your electrical safety is up to code. Your electrical systems will age, and codes and regulations change over the years, so these inspections are an essential part of running a safe business.
How Often You Need to Schedule an Electrical Inspection
As we touched on above, you'll need to schedule an electrical inspection when your electrical components are first installed, before your building is officially open for business, and at least once a year going forward.
Annual inspections once a year are the minimum requirement to stay code compliant. Scheduling electrical safety inspections also keeps your building safe from fire and power risks.
If you install any new electrical systems throughout the life of your commercial building, you'll need to have them inspected.
Additionally, it's also recommended to schedule a commercial electrical inspection after your power is turned back on after an outage or for any other reason.
Each county may have different laws about how often your building needs to get reinspected, so be sure to inquire with your local municipality about the timeline you need to follow.
Not only are electrical inspections required by law, but they're also important for the safety and longevity of your commercial property. Regular system checks will notify you if you need any wiring repairs or replacements. If any of the following components show signs of wear and tear, you risk a wide range of issues:
Wires
Conduits
Connectors
If any of these components are run down, you not only risk minor problems like non-functioning outlets, but you also increase your fire risk. Scheduling an annual electrical inspection ensures that all your electrical equipment and lighting are working correctly and safely.
If the inspector notices any issues that require repairs or replacements, you can promptly schedule service with a local commercial electrician.
What to Expect at Your Building Inspection (Checklist)
You don't want to go into an electrical inspection blindly— you want everything to get approved, after all! To start, it's important to know that a professional inspector will be comparing the electrical systems in your commercial building to the standards in the National Electrical Code (NEC). The NEC is the reference for safe electrical installation, design, and inspection to keep people safe from hazards.
Generally, you can expect an electrical inspection to cover the following areas:
Identify installations that are covered by the NEC
Confirm that all installations follow their required instructions and that materials and equipment are properly labeled
Verify that interrupting current and SC current ratings are acceptable for the installation's conditions
Confirm that all unused openings are properly closed
Check for contamination caused by the use of foreign materials
Check for damaged or unrepaired parts
Check for solidified mounting and ventilation
Look for temperature, proper use, and electrical ratings of terminations and splices
Verify ratings of the surrounding environment and check for enclosure markings
Verify adequate headroom around the equipment and satisfactory working clearances
Check for circuit directories for switchboards, panel boards, and similar equipment
All of these tasks are outlined in the NEC, and your inspector will perform a further inspection based on the specific type of electrical installation in your building. Further categories can include:
Wiring methods and devices
Services, feeders, and branch circuits
Grounding and bonding
Dwelling units
Special occupancies
Emergency standby systems and fire pumps
While this electrical inspection checklist gives a good general overview of what to expect on inspection day, the specific details will be left to your local laws and your particular type of electrical installation.
Download a printable version of this checklist here!
New and Upgraded Commercial Electricity at Your Fingertips
If you live in Minnesota, you have a local commercial electrician on your side. Whether you need a reliable company to handle your brand-new electrical installation or something gets flagged and needs fixing in your annual inspection, you can depend on 4Front Energy.
We always stay up-to-date with local laws and requirements set by the NEC. Our licensed team has been serving Minnesota for 10+ years, and we would love to extend a helping hand for your commercial electricity needs.
Contact us today for a free consultation!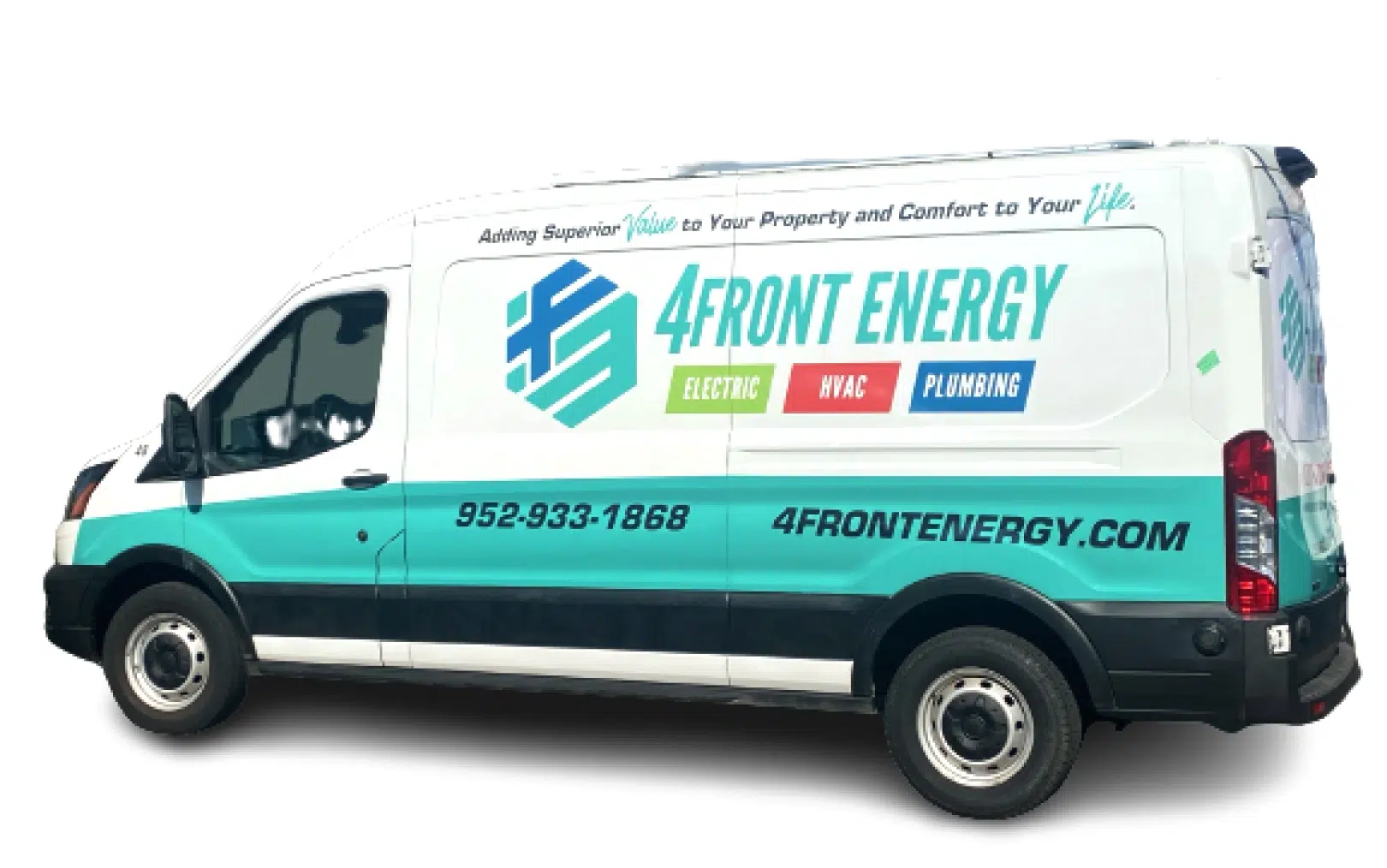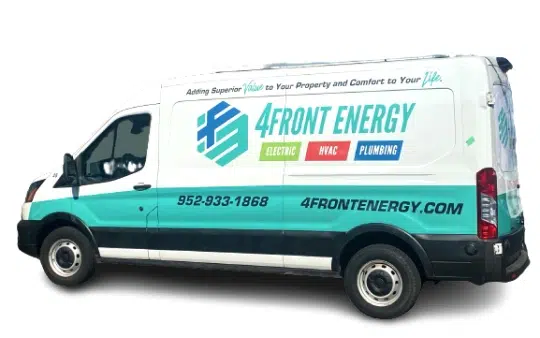 Why Choose 4Front Energy?
We're a Service Company, Not a Sales Company
Licensed, bonded & insured contractor
Trusted Twin Cities service provider for nearly 30 years
Reliable service excellence
One number for electric, HVAC, and plumbing
Stand behind our work with integrity
Fair and straightforward pricing
Provide invaluable comfort and integrated efficiency
Technicians that take pride in their work