10 Best Kitchen Sink Materials For Your Home (Pros & Cons)
Hey homeowners, you have so many more options for your kitchen sink than a boring old stainless steel basin. Yeah, we said it. Of course, we love a double basin stainless steel sink, but the world is vast, and so are your kitchen sink material options— and we're here to help! Today we're going through the best kitchen sink materials to inspire
your next kitchen remodel
. A simple change like swapping your sink can bring your kitchen from drab to fab, and we can't wait to make that happen for you. But for now, check out these gorgeous sinks that are sure to itch the remodel scratch.
1 – Cast Iron
A cast iron sink is one of the heaviest ones you can have and the most durable. The enameled cast iron is very strong but can be susceptible to scratches from heavy pots or pans, and to protect it, you can place a silicone mat in the bottom of the sink. You'll also need some nice, sturdy cabinets to hold its heavy weight. But it's so worth having a sink that will last for 30+ years.
💖 Pros:
Highly durable

Unique and versatile style

Many color and finish options

Easy to clean
🙅 Cons:
Very heavy— may need reinforcement

Susceptible to scratches or chips

Cannot use harsh or abrasive cleaners on it
2 – Composite (Quartz Dust and Acrylic Resin)
A combination of quartz dust and acrylic resin makes up composite quartz sink material. This beautiful material is non-porous and stain, heat, and chip resistant. You can get a composite sink in many colors to perfectly match your kitchen's style. They're also easy to keep clean with soap and water or a soft sponge.
💖 Pros:
Non-porous and stain resistant

Heat, scratch, and chip resistant

Sound absorption

Lasts 40-50 years
🙅 Cons:
Dishes can easily break if they bump or drop in the sink
3 – Copper
A copper sink is one of the most expensive, high-end options when it comes to kitchen sink materials. But man, is it pretty. It also possesses a natural ability to kill 99.9% of bacteria. Often designed as a drop-in or farmhouse sink style, this can be a great addition to any new kitchen remodel.
💖 Pros:
Naturally antimicrobial

Comes in an extensive range of styles and patinas

Gorgeous aesthetic
🙅 Cons:
Very expensive

Common for imposters to claim to be copper but be cheaper metal instead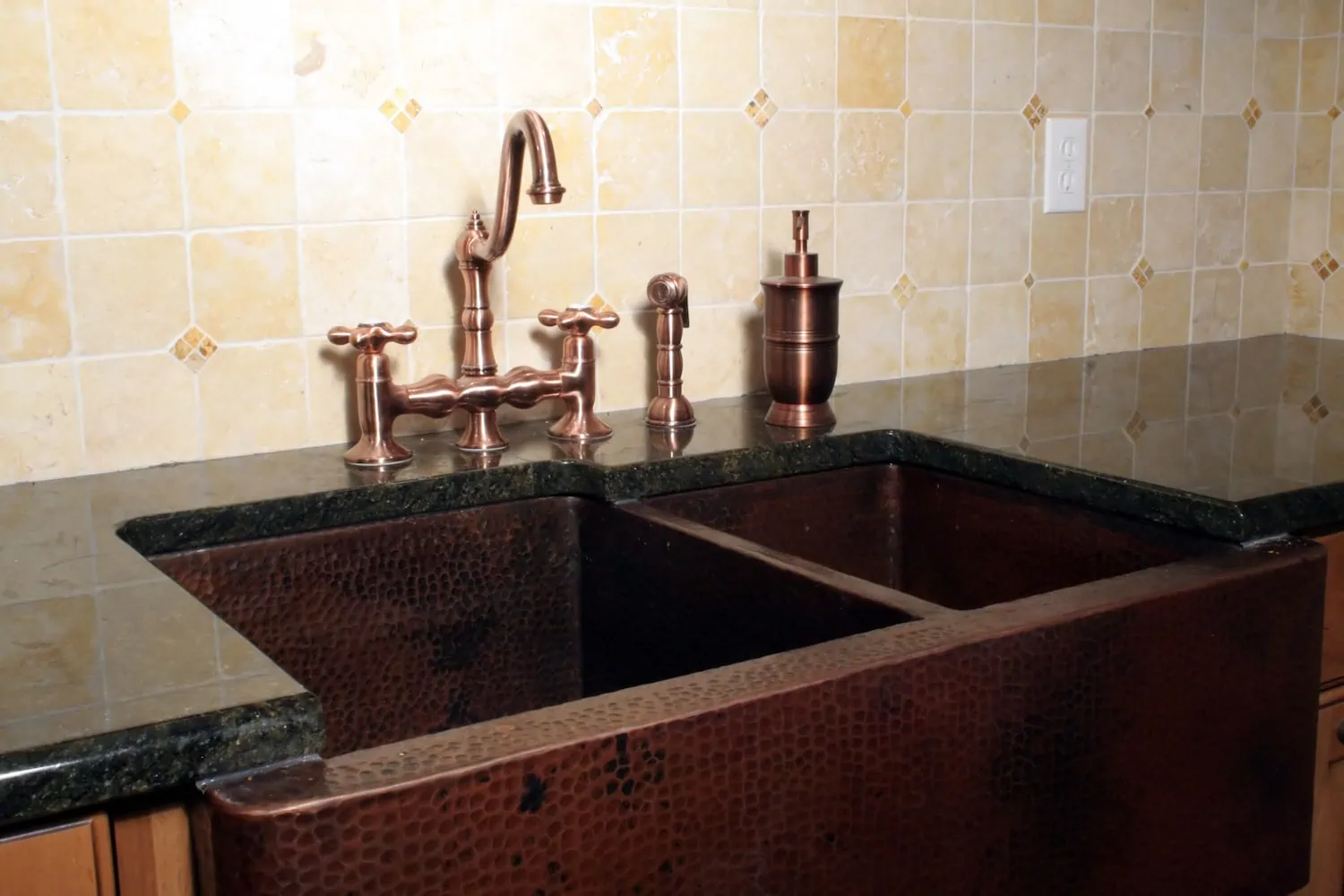 4 – Enamel
This contemporary-style sink is a nice mid-range price point for anyone looking to add a new, attractive sink to their kitchen remodel. Enamel on its own is very durable and can last a long time, but it's also used with steel or cast iron as a protective layer.
💖 Pros:
Versatile design

Classic, traditional style

Can last up to 100 years
🙅 Cons:
5 – Fireclay
If you've ever seen a white farmhouse sink, chances are it was made from fireclay material. Fireclay is just what it sounds like: white clay that is glazed and fired in a kiln at high temperatures. They are pretty expensive and require professional installation but are a go-to choice if you're looking for a modern farmhouse kitchen.
💖 Pros:
Very durable

Easy to clean and maintain

Lasts a long time
🙅 Cons:
Few color options— mostly come in white or off-white

May require a re-glaze

Very heavy and expensive

Not DIY-friendly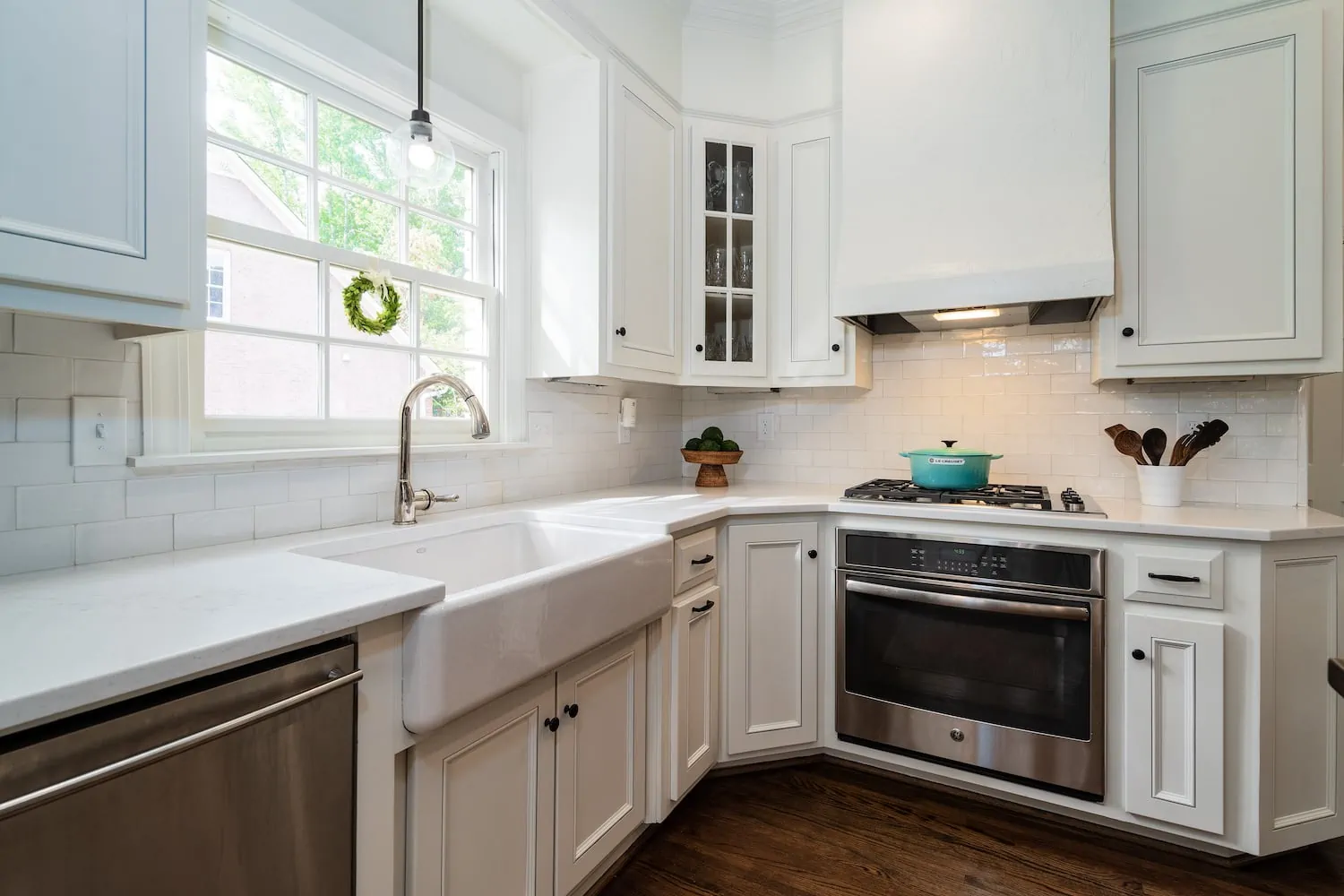 6 – Granite
One of the most popular kitchen sink materials nowadays is granite. And for a good reason! This natural stone has beautiful, unique patterns that make every piece unique. Granite sinks may often come as integrated sinks, which is the sink and countertop being one seamless piece of stone. This also means it's one of the most expensive and labor-intensive installations.
💖 Pros:
Very durable and long-lasting

Heat-resistant— set your hot pans right on the surface

Highly unique

It goes well with most kitchen styles
🙅 Cons:
Very heavy

One of the most expensive options

Very porous and needs to be sealed to prevent any damage
7 – Porcelain
Porcelain sinks are very, very common. You probably have one in your house right now! It's a very traditional style sink material used for centuries now in many settings. Porcelain sinks are also stain, heat, and scratch-resistant. However, they can chip if a heavy object is dropped on it or in it.
💖 Pros:
Very affordable

Easy to maintain

Stain, scratch, heat resistant

Work in most kitchen styles

Can withstand harsh cleaning chemicals
🙅 Cons:
Don't last as long (15-30 years)

Can dent or chip

It's quite heavy and may require reinforced cabinetry
8 – Solid Surface (Acrylic Resin)
Despite its simple name, solid surface sinks are more versatile and affordable than their enamel counterparts. They are ideal for lightweight cabinets and can work just about anywhere.
💖 Pros:
Durable

Very customizable

Affordable
🙅 Cons:
Can become discolored over time

Prone to scratches and scuffs

Doesn't last super long

Sensitive to extreme heat
9 – Stainless Steel
We bet you've had a stainless steel kitchen sink at some point in your life. We love them! They are a classic kitchen sink material and work well for any style you wish to pull off. And they work great with both stone and granite countertops.
💖 Pros:
Contemporary look that works with any style or countertop

Affordable

Easy to maintain
🙅 Cons:
Can get unsightly water spots

Noisy if you're doing dishes or setting things inside

They can scratch
10 – Stone
A stone sink is definitely a more premium kitchen sink material to choose from— it's one of the most costly as well. Stone sinks might be made of granite, marble, or petrified wood and best work with stone or wood countertops.
💖 Pros:
Adds value to your home

Very long lifespan

Highly durable

Beautiful accent to a new kitchen remodel

Heat resistant
🙅 Cons:
Very expensive

Requires sealant due to its porosity
Finalize Your Kitchen Remodel With a Brand New Sink
A new sink can become the focal point of your new (or old) kitchen. They are the heart and soul of the kitchen and can make or break your design. At 4Front Energy, we love to get our customers the kitchen of their dreams with a
premium sink installation
. We will help you choose the best sink option for you, then install it and hook up all the plumbing for you. You don't have to worry about anything! If you're in the market for a new sink—
give 4Front Energy a ring
!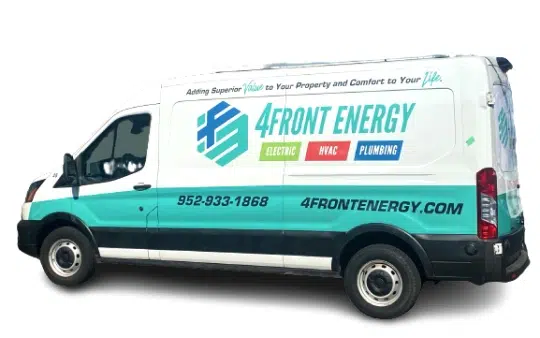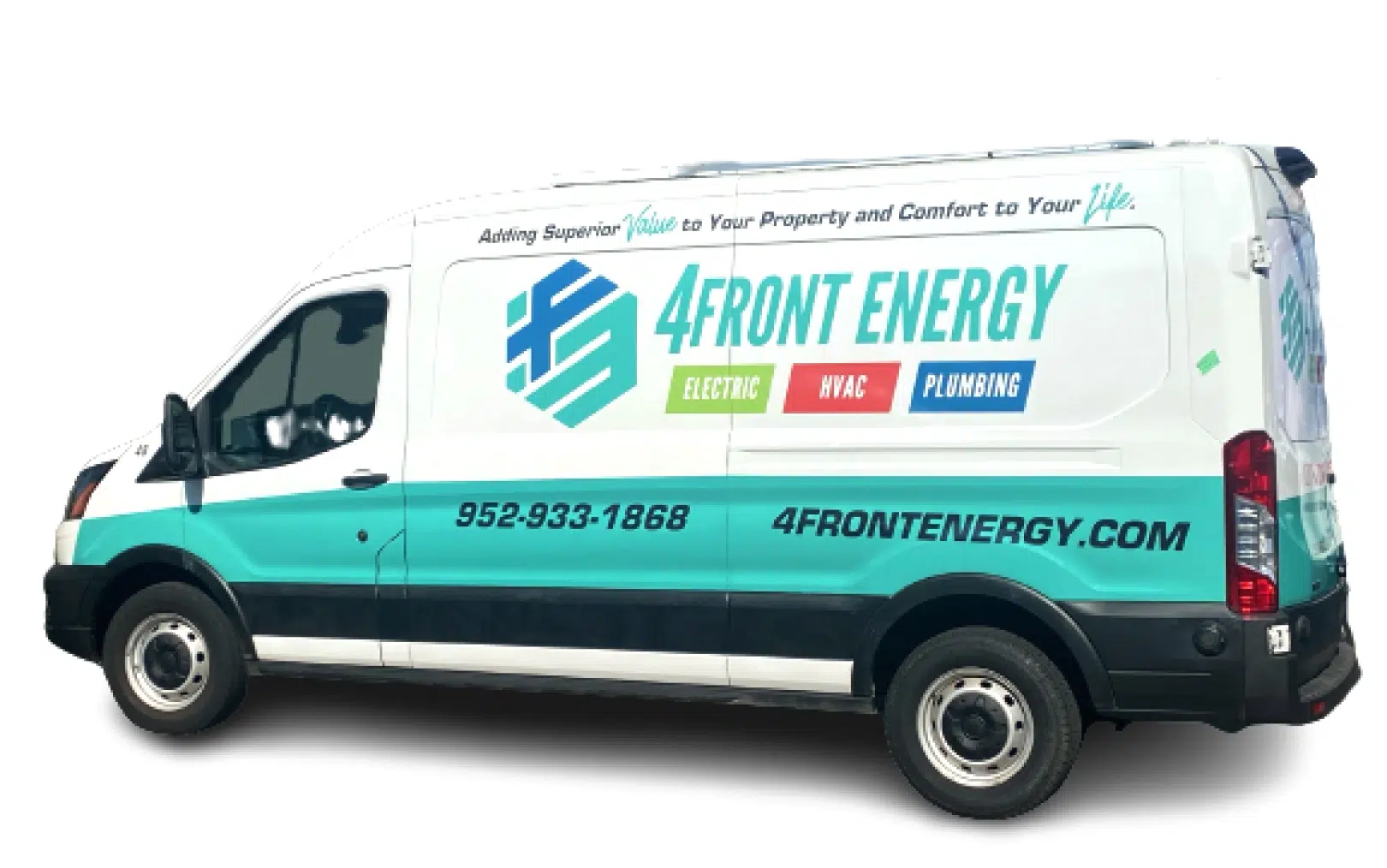 Why Choose 4Front Energy?
We're a Service Company, Not a Sales Company
Licensed, bonded & insured contractor
Trusted Twin Cities service provider for nearly 30 years
Reliable service excellence
One number for electric, HVAC, and plumbing
Stand behind our work with integrity
Fair and straightforward pricing
Provide invaluable comfort and integrated efficiency
Technicians that take pride in their work