8 Types of Bathroom Sinks: Pros & Cons [Style Guide With Pictures]
If you are thinking about remodeling your bathroom or just looking for an upgrade, consider installing a beautiful new sink.
Depending on your personal style, and the functionality you want in your bathroom, there are so many options for sinks to choose from. To help, we've put together a list of some of the most popular bathroom sink types to match any style.
8 Most-Popular Bathroom Sink Types
1. Wall-Mounted Sinks
The wall-mounted sink does not touch the floor because it connects to the wall by brackets. It has no cabinets to enclose the plumbing beneath, making it perfect for smaller modern bathrooms. This plain basin can turn into a decorative fixture with the right touch. It is great for individuals in wheelchairs because of the space underneath and also makes cleaning a breeze.
Pros
The open space under the sink allows for the storage of items.

The simple design allows you to decorate it to match your bathroom decor.

It is simple to install for DIY individuals.
Cons
The exposed pipes can be vulnerable to cold temperatures.
2. Pedestal Sinks
As a free-standing basin, the pedestal sink sits on a tall porcelain stand, like a pedestal. Sometimes the top portion is attached to the wall like a wall-mounted sink but then supported with the pedestal below. Free-standing pedestal sinks are great for smaller bathrooms, but it doesn't leave much room for storage, so they can also be ideal for larger bathrooms without counter space but with additional storage via a vanity or closet.
Pros
It's not bulky, creating less clutter in the bathroom.

The rounded sink looks stylish and complements any decor.

It is inexpensive and easy to DIY.
Cons
There is a lack of storage space under the sink due to the stand.
3. Drop-In Sinks
With a drop-in, AKA self-rimming sink, you don't need to change your modern bathroom around or destroy your countertop. It's easy to install—drop it in, and the outer rim of the sink will prevent it from falling through. You may easily find one that matches the surface of your counter, or you can select something different.
Pros
You can keep your existing vanity, which will save money and preserve your theme.

The outer lip of the sink holds it in place.

It is inexpensive.
Cons
If you don't measure your space exactly, you could end up with the wrong size.
4. Vessel Sinks
A vessel sink is unique because it resembles a large bowl sitting high on top of your vanity.
Its height lets you use it without bending over. The faucet is separate and attaches to the wall. A feature of the vessel sink is that it includes a pop-up drain. This unique style adds elegance to any size bathroom.
Pros
Its unique style stands out.

It matches any bathroom decor.

It sits tall, so you don't have to lean over.
Cons
It takes up critical space on the vanity
5. Under-Mount Sinks
An under-mount sink sits below the counter surface, making it easier to clean. You have more counter space because there is no outer rim. It is easy to install but is more secure in a vanity consisting of synthetic composite, quartz, or stone countertop. This sink matches any bathroom.
Pros
Easy to clean

Allows more space on the counter
Cons
It doesn't fit well in vanities that have plastic laminate or tile countertops.
6. Corner Sinks
What makes a corner sink unique is how it attaches to the wall. Being in the corner, you have more space for other things. There's enough room under it to store a trash receptacle or small shelves. A corner sink is smaller than most sinks, which suits a small bathroom well (like that tiny quarter bath in your basement.)
Pros
They are perfect for smaller bathrooms and save space.

They uniquely attach to wall corners.

They are stylish.
Cons
7. Console Sinks
For another unique look, a console sink has the features of a mounted and a pedestal sink combined. Two or four metal, porcelain, or ceramic legs support the sink while attached to the wall. Some of the legs come with a towel rack. The space under this sink is open and perfect for storing things. Technically, any sink with a table or shelving underneath could be considered a console sink as long as it has legs or four corners.
Pros
They are unique.

Console sinks have two points of support.

There is room underneath for storing items.
Cons
The pipes are visible, which may be unattractive.
8. Trough Sinks
Trough sinks are large, expansive basins with double sinks. Historically, farmers used these types of sinks to provide water for their animals. These sinks are perfect for bathrooms that accommodate more than one person at a time. They are common in public restrooms and private restrooms that are long or narrow but can also be used in larger residential bathrooms.
Pros
Their widths and lengths accommodate double sinks for simultaneous use.

They are available as drop-in or wall-mounted sinks.
Cons
They take up a lot of space.
Get Your FREE Plumbing Quote!
Once you determine which of the bathroom sink types may work best for you, contact 4Front Energy to receive a quote on your next installation. Our professional team of plumbing experts can install your brand new sink and help modernize your bathroom to suit your ever-changing style and needs.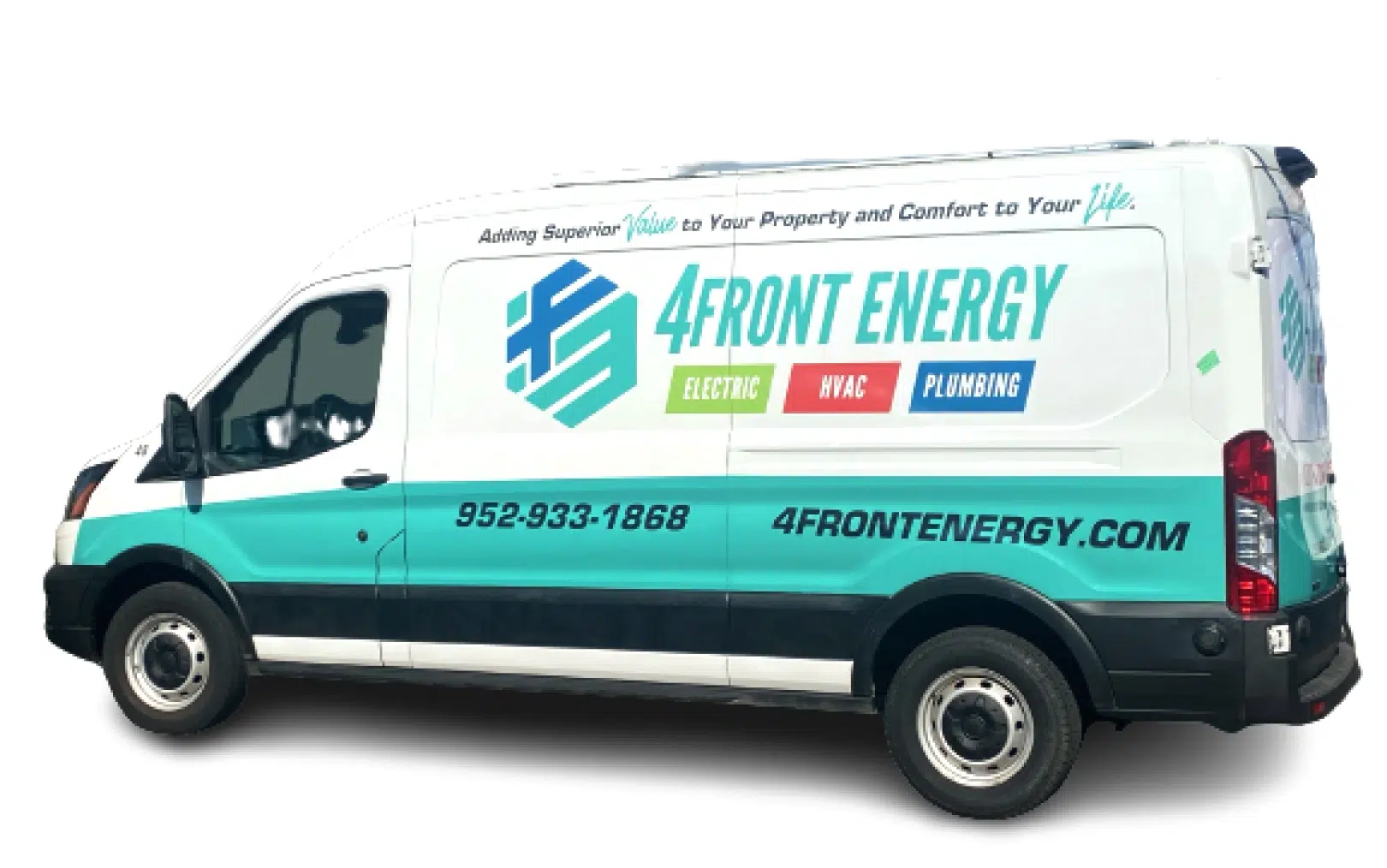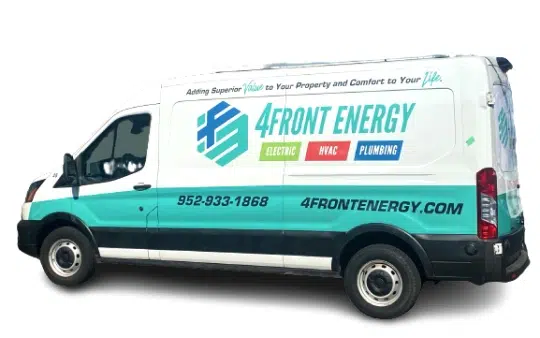 Why Choose 4Front Energy?
We're a Service Company, Not a Sales Company
Licensed, bonded & insured contractor
Trusted Twin Cities service provider for nearly 30 years
Reliable service excellence
One number for electric, HVAC, and plumbing
Stand behind our work with integrity
Fair and straightforward pricing
Provide invaluable comfort and integrated efficiency
Technicians that take pride in their work