Air Conditioning Options for Older Homes
If you're tired of dealing with the summertime heatwave or have just moved into an older home, you may be considering adding air conditioning. This can give you and your family a large amount of comfort throughout those hot summer months so that you can enjoy being at home. Here are some of the most viable options for adding air conditioning to an older home.
Ductless Systems
When it comes to price and installation, ductless systems will likely be at the top of your list. Most people picture centralized home air conditioning units that have registers that release the cooled air. These registers are attached to ducting throughout the home. When you're dealing with an older home, it can be extremely costly to run ducting throughout it.
Instead, you can opt for ductless systems. These systems are wall-mounted units that are attached to a centralized blower system, which is typically housed in the basement of the home. Outside your home, you'll have an outdoor compressor unit that is attached to the indoor blower system via tubing. This helps to recycle the refrigerant for the cooling process. Ductless systems work to provide both air conditioning and heating for your home.
Centralized Air Conditioning
If you're planning on doing some major renovations to your home, then you may want to consider a centralized air conditioning unit. These units utilize a series of 4Front Energy throughout the home to provide cooled air to each room. This is the most popular type of air conditioning unit that you'll find in homes today.
While centralized air conditioning units work very well to cool your entire home, they do require 4Front Energy. This 4Front Energy is installed behind drywall or other interior home layers and will run throughout your home. For older homes, it really only makes sense to have one of these ducted units installed if you're planning on ripping apart the walls for other renovations.
Heat Pump
Heat pumps are a newer type of technology that is utilized to provide cooling for homes. While it may be confusing at first, it's important to note that heat pumps do cool your home. They utilize the property of heat transfer to take the cool air from outside and bring it into your home. At the same time, the heat pump will take the hot air from inside of your home and return it to the outside. This type of system can be installed with a ducted ventilation system or with a ductless system.
Call Us Today
If you're looking to invest in air conditioning for your older home, then it's time to give us a call at 4Front Energy. Our helpful staff can assist you in determining what type of system is best for your home and budget.
Interested in scheduling an appointment with 4Front Energy? Contact us at (952) 933-1868 or get started by scheduling your service online today!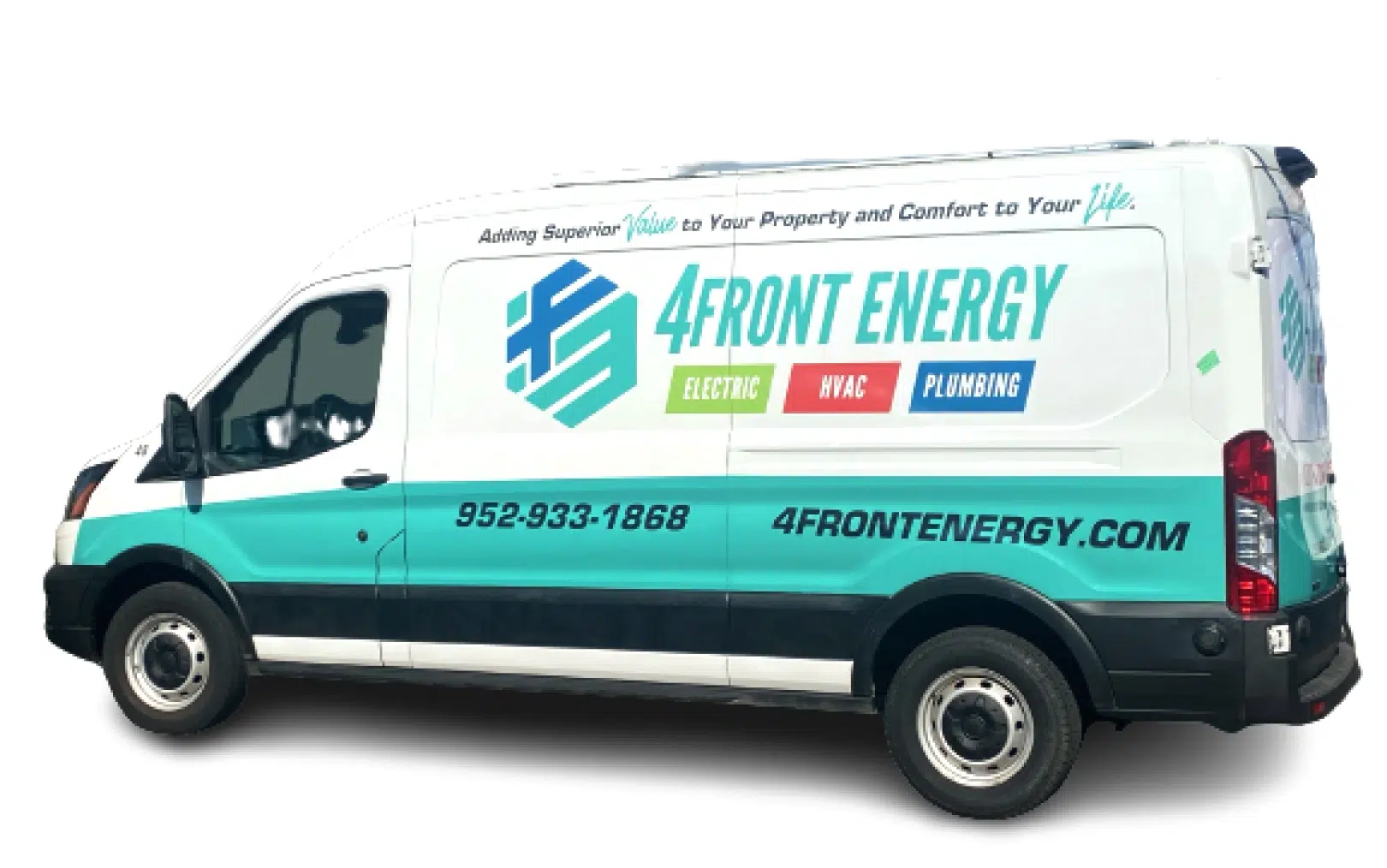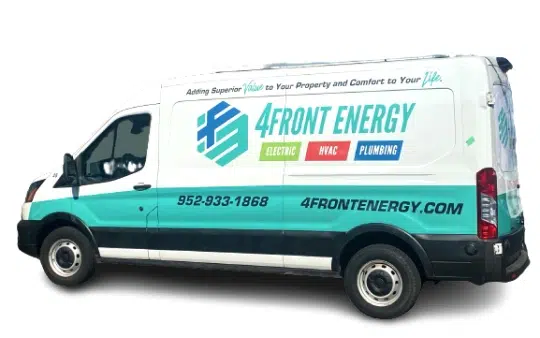 Why Choose 4Front Energy?
We're a Service Company, Not a Sales Company
Licensed, bonded & insured contractor
Trusted Twin Cities service provider for nearly 30 years
Reliable service excellence
One number for electric, HVAC, and plumbing
Stand behind our work with integrity
Fair and straightforward pricing
Provide invaluable comfort and integrated efficiency
Technicians that take pride in their work