8 Questions to Ask Before Buying a New HVAC System
HVAC systems work to keep our homes cool and livable and help in improving indoor air quality. When buying an HVAC system, it is imperative to consider it and find an appropriate home system. It would be best to work with a professional to help you choose a suitable HVAC system. That said, here are some important questions to ask when buying an HVAC system.
What is the Best HVAC Size for Your Home?
The size of an HVAC unit should match your home's size and configuration. A larger HVAC unit will introduce high humidity levels affecting your indoor air quality. Conversely, a smaller unit will not work efficiently and constantly run to provide your home with the desired conditions. We highly recommend that you consult an expert to determine the appropriate HVAC size for your home.
What Type of HVAC Should You Choose?
It would be best to research how HVAC systems work and determine the available types in the market. Learn more about each system's pros and cons and consider the perfect fit for your home. Talk to professionals to learn about various HVAC systems and which one meets your home's requirements.
What Type of HVAC Filter is Compatible with the Unit?
There are various filters to choose from and whether they will require frequent changing. Some HVAC systems may work with permanent or semi-permanent filters that require regular cleaning. Ask the expert about compatible filters, their durability, and how long you will take to conduct cleaning and replacements.
How Much Does an HVAC Unit Cost?
Before buying an HVAC unit:
Check whether you can afford it and whether it's the right fit for your home.

Go through some units in the market and learn more about the specifications.

Plan your budget and consult the expert to find a unit that meets your financial criteria.
Considering the list above, you can work out a payment plan and find an affordable yet high-quality unit.
Are there Maintenance Programs?
It doesn't end with purchasing the unit but ensuring your system's durability and getting an ROI. Thus, you need to ensure your system is functioning optimally and prolong the unit's lifespan. You can save money on costly replacements by scheduling maintenance services to keep your HVAC in peak condition. Consult the expert to plan and invest in a viable maintenance plan to assess your system and conduct repairs.
What is the Recommended Thermostat?
It is imperative to find an HVAC unit with a smart compatible thermostat that automatically adjusts your indoor conditions. A programmable thermostat allows you to select your preferred requirements and remotely control your HVAC. Consult an expert on the best thermostat and consider whether your unit has the thermostat installed.
How Long is the HVAC Installation?
Determine how long it will take to purchase and install the system. Find out from the pros how long it takes to install a particular HVAC system and arrange a schedule. The time may differ for various systems, and it would be best if you found out this information.
Are There Any Special Offers for HVAC Models?
Depending on the brand you choose, some manufacturers may offer rebates on various models. Consult with an expert to determine whether there are any special offers on specific systems you are interested in to help you save money.
Call Us Today
At 4Front Energy, we're always ready to help with your heating or cooling needs and other problems. Call us today to find answers to your questions on choosing and finding the best HVAC unit.
Interested in scheduling an appointment with 4Front Energy? Contact us at (952) 933-1868 or get started by scheduling your service online today!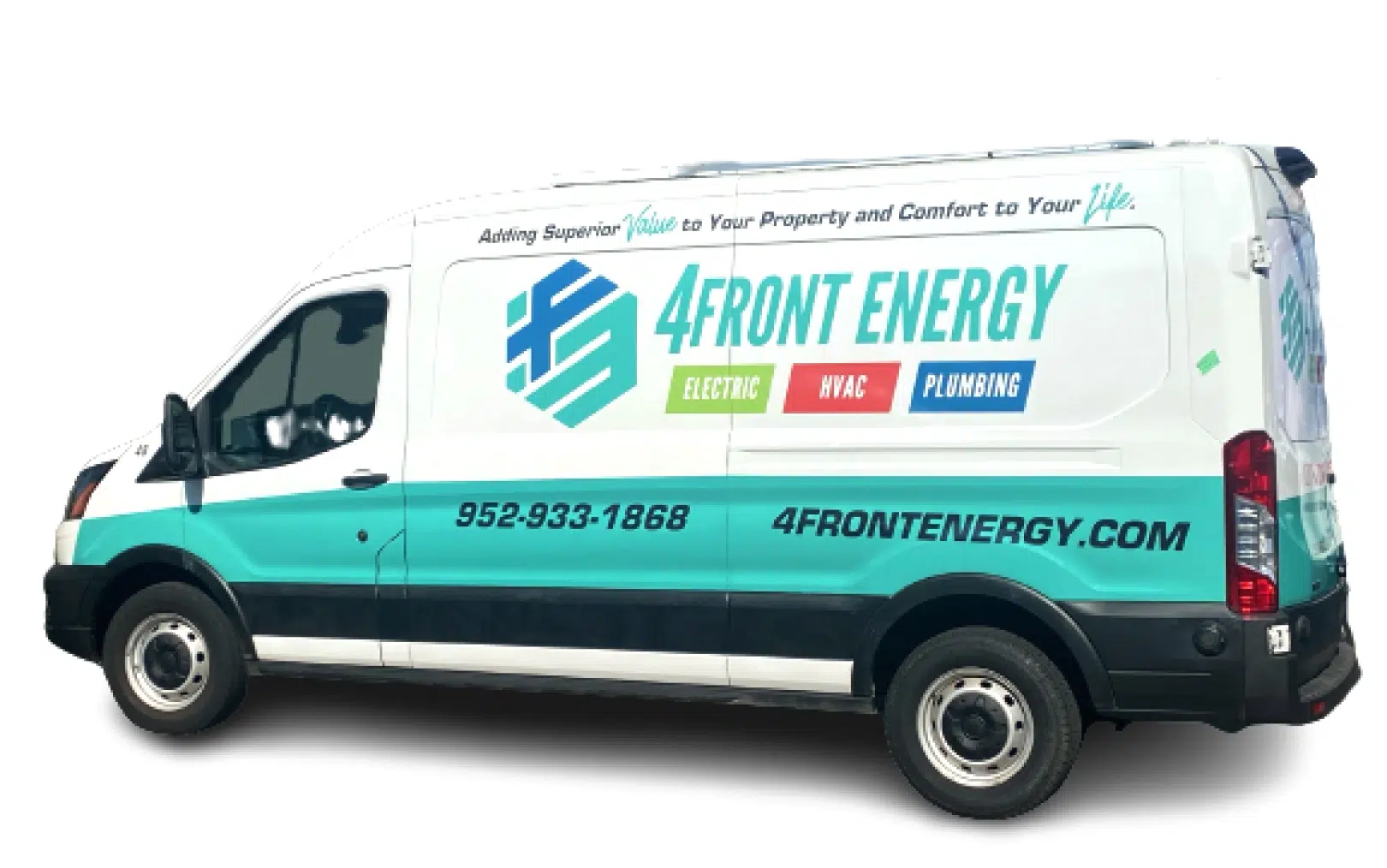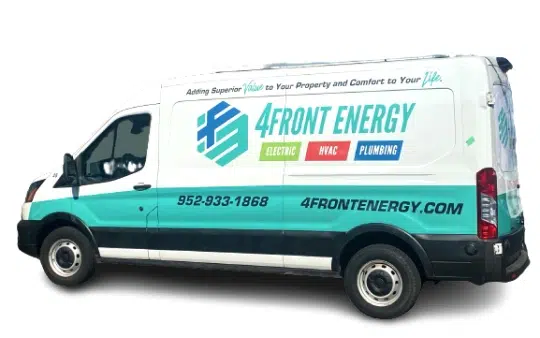 Why Choose 4Front Energy?
We're a Service Company, Not a Sales Company
Licensed, bonded & insured contractor
Trusted Twin Cities service provider for nearly 30 years
Reliable service excellence
One number for electric, HVAC, and plumbing
Stand behind our work with integrity
Fair and straightforward pricing
Provide invaluable comfort and integrated efficiency
Technicians that take pride in their work