5 HVAC Questions To Ask When Buying A Home
Buying yourself a new home is an exciting activity to do, especially if it is your first time. There are lots of things to factor in making sure that you will be living in a comfortable environment. One of the things to consider is your HVAC system, the equipment that helps keep the inside of your home cozy especially during bad weather conditions. If there is an instance where you are buying an old house and there is an HVAC system present, it is important to make sure that it is working in fine condition, or else problems with the system can get worse. Here are 5 HVAC questions you can ask when buying a home in order to avoid any sudden expensive repairs in the future.
Does The HVAC System Undergo Regular Maintenance?
If you wish to make your HVAC system perform regularly, it is important that it undergoes maintenance, without an HVAC system being properly inspected or looked into every now and then, it will surely experience unwanted damages. Make sure the machinery is functioning properly, inspect if the compressors are rattling, and take the time to see if the air filters are clean.
How Often Is Maintenance?
Talk to the seller and ask them how often they have their HVAC systems undergo maintenance. How often is the unit undergoing checkups? Did they experience problems with it before? If need be have the unit repaired or replaced anytime soon to avoid malfunctions with it, and having proper maintenance helps in increasing an HVAC system's life span.
How Much Are The Heating And Cooling Costs?
Another thing to consider with living in a house with an HVAC system is thinking about how much your utility bills will cost per month. Not all utility bills will cost the same with every HVAC system, take the time to study how the costs fluctuate differently throughout the year. For example, when it gets too hot during the summer, cooling bills will cost higher while heating bills does the same during the freezing winter season. When studying the peak costs of your utility bills, this will help identify how you can balance out your costs.
Do I Need To Seal The Doors And Windows?
In order to add the extra effort in keeping the insides of your home warm and cozy, shutting windows and doors can help in adding quality temperature indoors. If there are rooms that are not being used as much at home, close the windows and doors when needed. With windows, if you notice one is drafty and has leaks, this makes air conditioning easily escape.
What Is The Age Of The Unit?
In average, an HVAC system usually lasts from 10 to 15 years. Ask the seller how old the HVAC system is, if required have the unit replaced as soon as possible. If the seller cannot answer that question, look at the model number to help identify the age.
Here are five questions to get you started when asking about the HVAC system in your new home. If you need guidance talk to your local HVAC technician who can help give you advice about your unit along the way. Consult one of 4Front Energy's trusted professionals at (952) 933-1868.
Interested in scheduling an appointment with 4Front Energy? Contact us at (952) 933-1868 or get started by scheduling your service online today!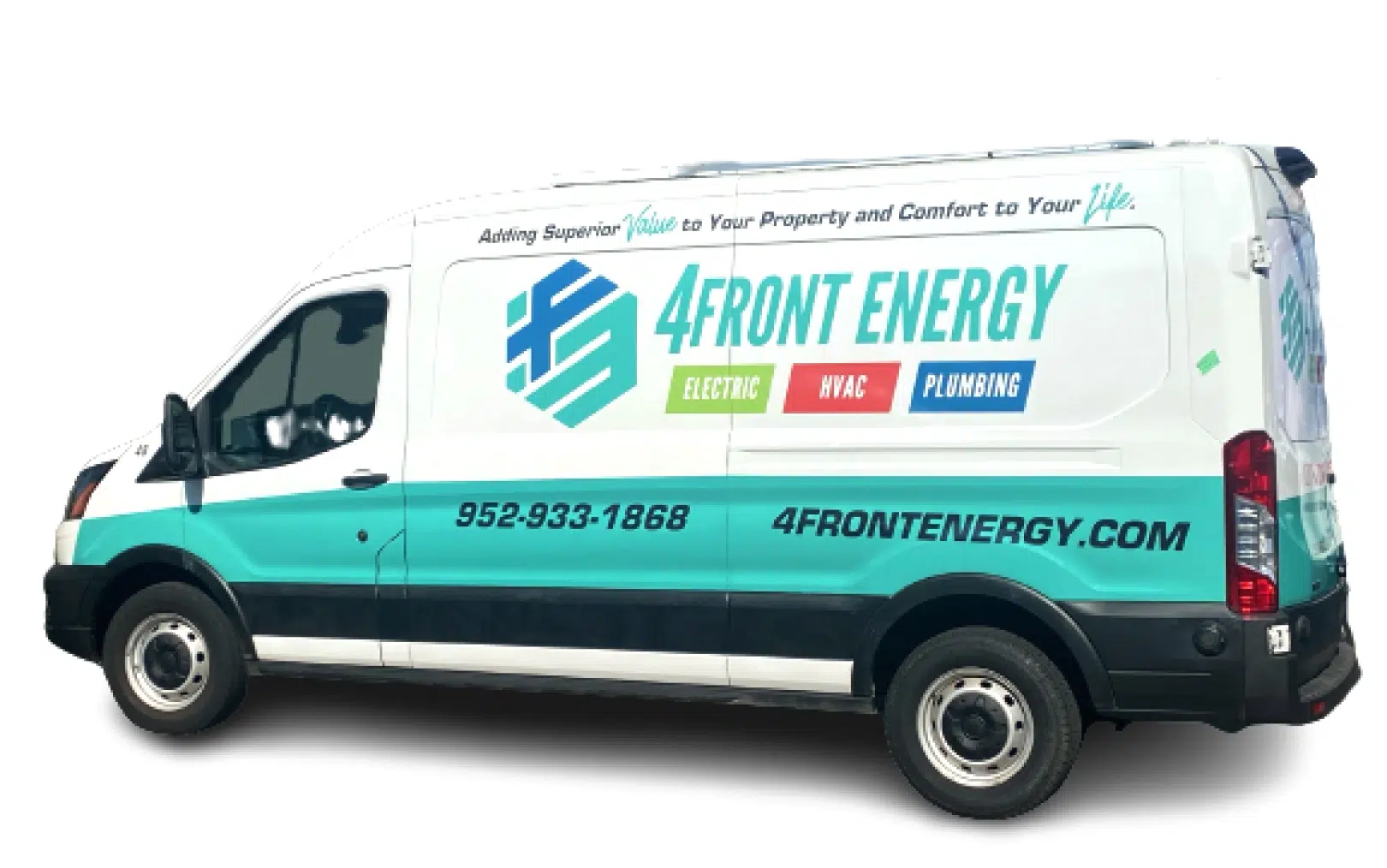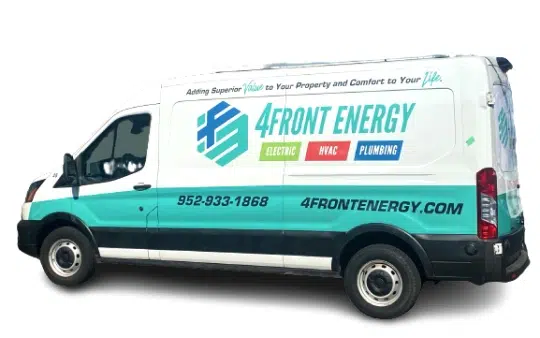 Why Choose 4Front Energy?
We're a Service Company, Not a Sales Company
Licensed, bonded & insured contractor
Trusted Twin Cities service provider for nearly 30 years
Reliable service excellence
One number for electric, HVAC, and plumbing
Stand behind our work with integrity
Fair and straightforward pricing
Provide invaluable comfort and integrated efficiency
Technicians that take pride in their work