4Front Energy Celebrates 30 Years of Excellence
4Front Energy has been a trusted part of the Twin Cities community for nearly three decades, providing top-rated plumbing, HVAC, and electrical services. As we celebrate our 30th anniversary, we reflect on the journey that brought us here and look forward to continuing our mission of delivering exceptional service and lasting home comfort solutions to the wonderful people of Minneapolis and St. Paul, MN.
What started as four separate companies — Practical Systems Heating, Cooling, & Comfort, Electric City, DuctWorks Heating & Air Conditioning, and Paladin Plumbing — has evolved into a unified force of expertise and excellence. Our founders believed in the power of collaboration, and as we stand here today, we carry decades of collective experience, training, and knowledge to every job we do.
Our commitment to our customers is unwavering. We understand your home is your sanctuary, and your time is a valuable and limited resource. That's why, from day one, we've prioritized exceptional customer service and efficient solutions. Whether you're facing a minor repair or a major remodeling project, you can trust our licensed electricians, technicians, and plumbers to be punctual and deliver results that stand the test of time.
4Front Energy is your one-stop shop for all your home services. Our integrated operations allow us to take a practical and comprehensive approach to repairs, maintenance, and replacements. We understand home improvement projects can often be stressful. But with 4Front by your side, you can rest assured that even the most complex projects will be handled carefully.
Throughout our 30-year journey, we've had the privilege of serving both residential and commercial clients. We've been a part of countless homes and businesses, and each one has contributed to our growth and success. To our clients, old and new, we extend our heartfelt gratitude for your trust and support over the years.
As we celebrate this milestone, we also look ahead to the future. Technology and techniques in the electrical, plumbing, heating, and cooling industries are constantly evolving, and we are committed to staying at the forefront of innovation. Our dedication to excellence remains unchanged, and our vision is to continue improving the lives of our clients by providing reliable and efficient solutions that enhance home comfort.
Thank you for 30 incredible years, and here's to the next 30 of delivering reliable plumbing, HVAC, and electrical services to the Twin Cities!
If you need expert home services in St. Paul or Minneapolis, MN, call 4Front at (952) 933-1868 or contact us online to schedule an appointment.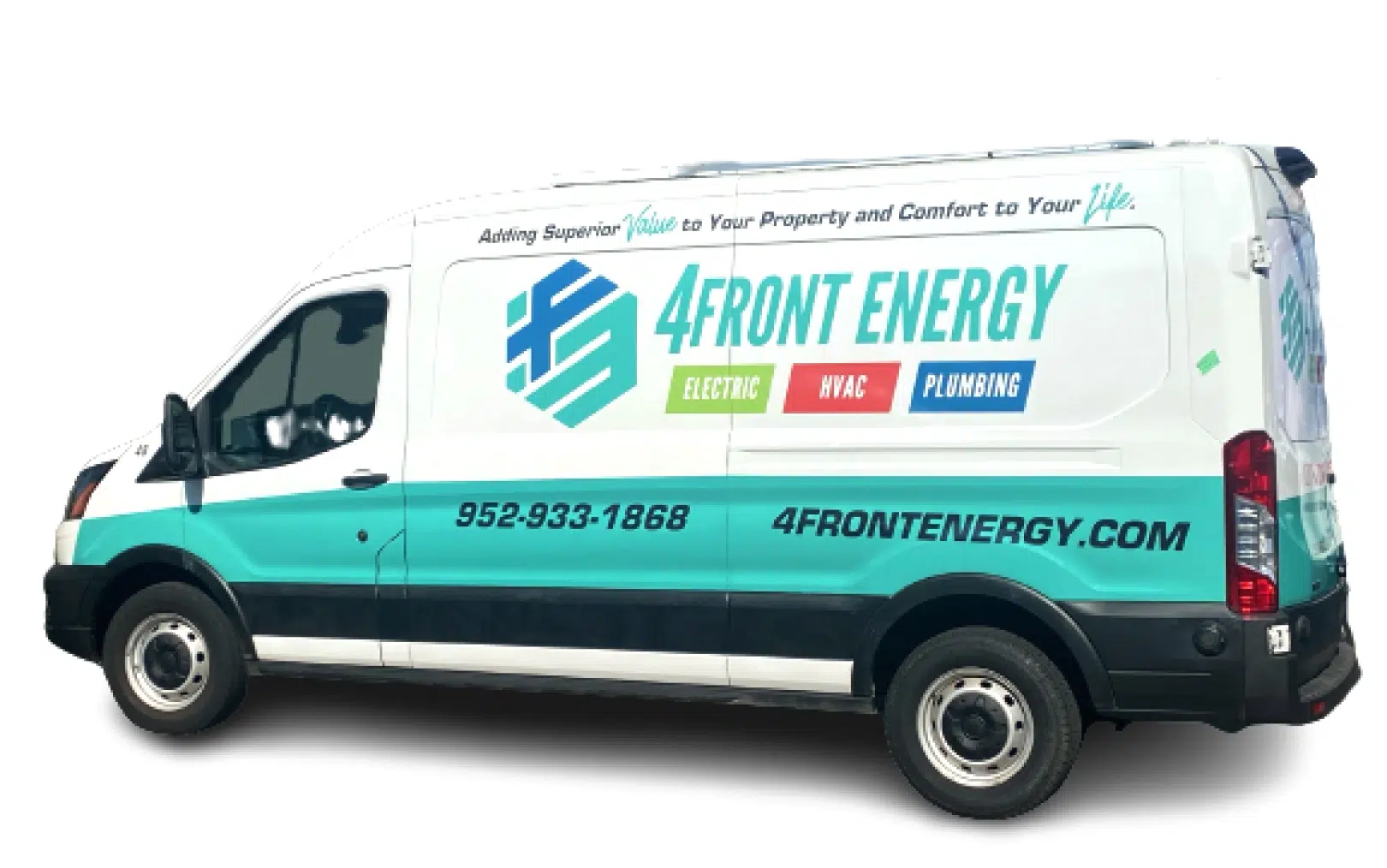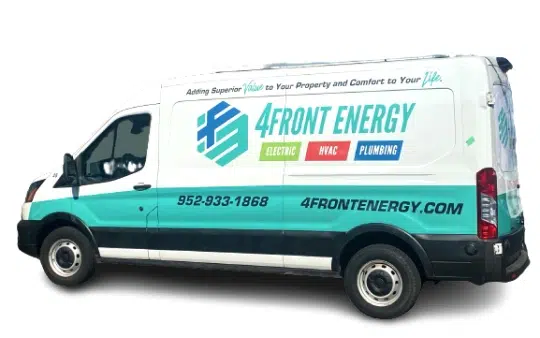 Why Choose 4Front Energy?
We're a Service Company, Not a Sales Company
Licensed, bonded & insured contractor
Trusted Twin Cities service provider for nearly 30 years
Reliable service excellence
One number for electric, HVAC, and plumbing
Stand behind our work with integrity
Fair and straightforward pricing
Provide invaluable comfort and integrated efficiency
Technicians that take pride in their work