No Ducts, No Problem—The Many Advantages of a Ductless System
With a name like 4Front Energy, you might think we only work with ducted heating and central air conditioning. Not at all! We are experts when it comes to installing ductless split systems that bring treated air and total comfort to hard-to-control areas. They can be installed in older homes, additions, new construction, condominiums, apartments, and offices—wherever you need more than a fan, window air conditioner, or space heater.
A ductless split system includes a small outdoor condensing unit and one or more indoor air handling units. They are connected by small conduits to deliver conditioned air directly to the area where it's needed most, rather than cycling it through your entire home. Multi-split systems can have as many as four indoor units connected to one condenser, allowing you to heat or cool rooms individually to a specific temperature and schedule. Best of all, Bryant® ductless systems fit and blend into almost any space and are extremely quiet and energy-efficient.
Alternative Heating and Cooling With Many Advantages
Ductless split systems are a great alternative to adding 4Front Energy, if you have a boiler but no air conditioning, or if you just have a room or two that always seem too hot or too cold. Additional advantages of a ductless system are:
Cost savings—ductless systems are much smaller than traditional forced-air systems, so they use less energy. They also waste less energy because air is delivered directly where it's needed, without warming up and losing efficiency as it travels through a whole-home duct system.

Quick installation—a ductless system requires only mounting capabilities and access to electricity, so it can be up and running in as little as one day. And there will only be a three-inch hole in the wall for the conduit, so no patching, replacing, or repainting walls.

Safety factor—because only a small hole is needed to connect the indoor and outdoor units, this cooling system doesn't compromise home security like a window air conditioner that could be removed for access.

Greater control—each indoor unit has a remote control as well as its own thermostat. This allows you to set each room to the right temperature, at the right times.

Cleaner air—air ducts must be professionally cleaned on a regular basis, and even after cleaning, dust and allergens are left behind. Ductless systems, on the other hand, offer multi-stage filtration that can noticeably reduce dust, bacteria, pollen, allergens, and other particulates in the air.

Few space restrictions—most are only about seven inches deep and don't take up valuable space in small rooms. They can easily be suspended from a ceiling, mounted flush into a drop ceiling, or hung on a wall.

Easy exterior placement—using longer conduits, the outdoor unit can be up to 50 feet away from the indoor component. This makes it possible to heat and cool rooms at the front or side of the house while hiding the compressor in the back.
If you're having trouble getting comfortable, talk to an HVAC professional. The team at 4Front Energy has seen and solved thousands of problems in homes and businesses all over the Greater Twin Cities area.
Interested in scheduling an appointment with 4Front Energy? Contact us at (952) 933-1868 or get started by scheduling your service online today!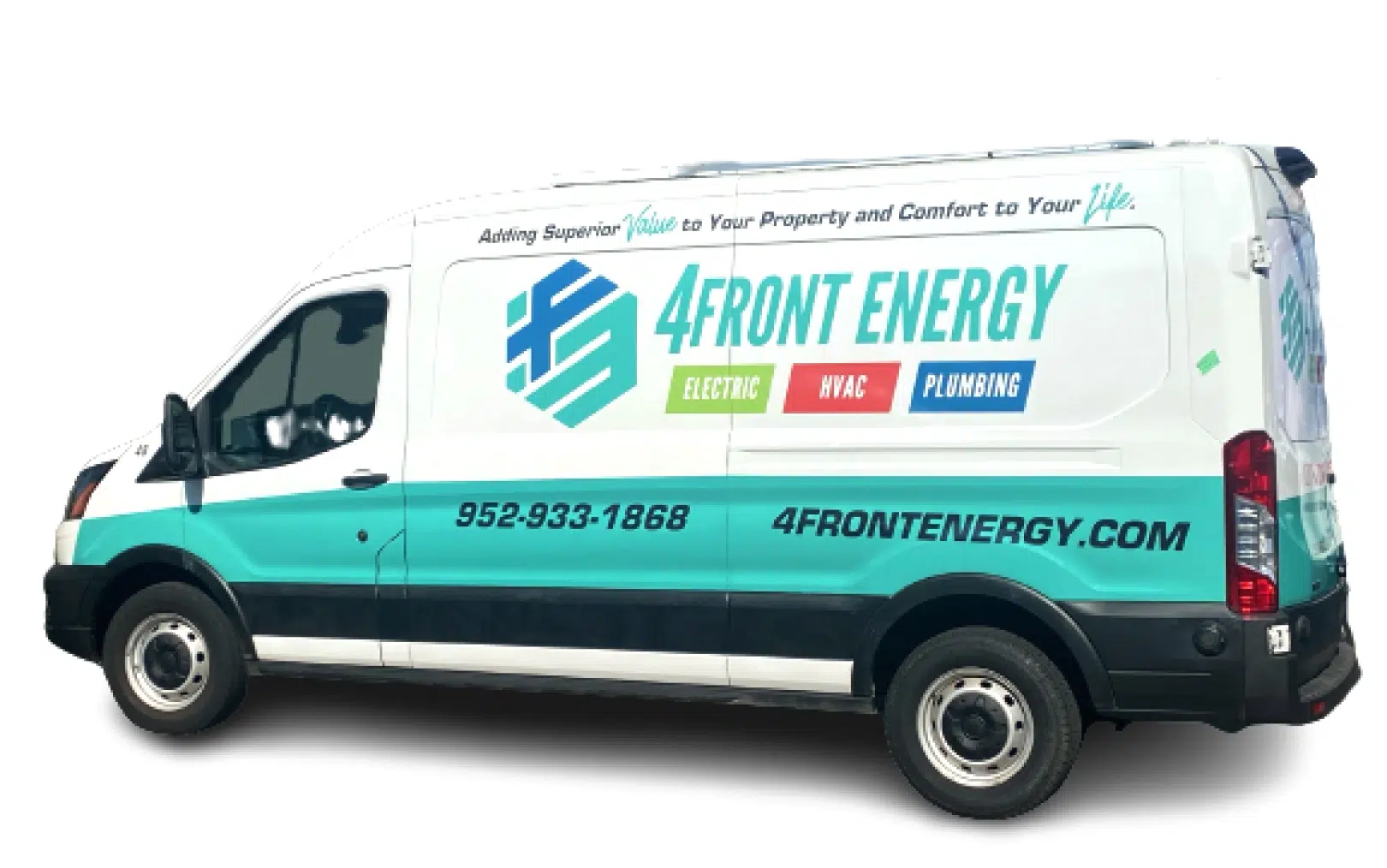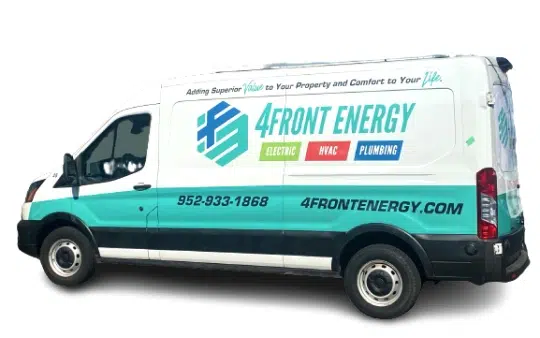 Why Choose 4Front Energy?
We're a Service Company, Not a Sales Company
Licensed, bonded & insured contractor
Trusted Twin Cities service provider for nearly 30 years
Reliable service excellence
One number for electric, HVAC, and plumbing
Stand behind our work with integrity
Fair and straightforward pricing
Provide invaluable comfort and integrated efficiency
Technicians that take pride in their work