New 2023 SEER Standards: Does Your Home's HVAC System Meet Them?
As of January 1, 2023, significant changes to HVAC regulations have gone into effect, with residential heating and cooling equipment, testing, and certification now required to meet new minimum efficiency standards. Any new HVAC systems installed in the Twin Cities, Minneapolis, or the surrounding areas after the first of the year must comply with these new rules.
What Is SEER?
Before clarifying how the new rules work in Minnesota, let's go over how energy efficiency is measured in the U.S.:
An EER, or Energy Efficiency Ratio rating, measures an HVAC unit's efficiency. The higher the EER, the more efficient the unit.
A SEER, or Seasonal Energy Efficiency Ratio rating, measures an AC unit's efficiency over the entire cooling season. Again, the higher the SEER rating, the more efficient the cooling unit.
Other ratings include:
BTUs: British Thermal Units is an international energy measurement that calculates the heat required to raise 1 pound of water by 1 degree Fahrenheit. In cooling systems, BTUs measure how much heat an AC unit can take out of a room in an hour.
AFUE: Annual Fuel Utilization Efficiency ratings measure a gas furnace's efficiency and potential energy savings.
HSPF: Heating Seasonal Performance Factor measures a heat pump's efficiency. It's calculated by dividing the BTUs used during the heating season by the electricity used to create the output. The new HSPF2 ratings will use the same formula but have stricter test conditions.
As the newer, more efficient systems will likely cost consumers more, investing in upgrades now could save you significantly. 4Front Energy can help you choose the most suitable and energy-efficient system.
2023 SEER2 Updates in Minnesota
Most consumers are familiar with the yellow EnergyGuide stickers and labels they see when shopping for home appliances. The labels indicate how much energy an appliance uses and how it compares to similar appliances. New SEER2 ratings let you see how much energy and money an HVAC system uses annually.
The U.S. Department of Energy has designated Minnesota part of the "North Region," with new minimum SEER guidelines as follows:
Residential AC systems need a SEER rating of 13.4 (equivalent to 14.0 SEER).
Heat pumps must meet 14.3 SEER2 (15.0 SEER) and 7.5 HSPF2 (8.8 HSPF) requirements.
Gas furnace rating standards will be 81% AFUE for all regions.
When shopping for new equipment, remember that the latest SEER2 standards apply to new systems only and don't affect your current system.
Energy-Efficient Requirements in Minnesota
Minnesota is highly invested in supporting energy-efficient technologies. The state requires utilities to invest a percentage of their gross operating revenue in conservation improvement programs annually. It also offers various ways for residential and commercial customers to develop energy-efficiency projects and determine if they qualify for rebates and other incentives.
How Will SEER2 Requirements Affect Minnesota Consumers?
What does this all mean to our customers? Two things you need to know are:
No one must replace their existing HVAC equipment to meet the new SEER2 guidelines.
If the HVAC equipment in your Twin Cities or Minneapolis home is aging out or not performing as efficiently as it once did, you could save money by investing in more energy-efficient models now.
If you'd like to hear more about the new SEER2 requirements or if you want to discuss replacing one or more of your existing HVAC system's components, 4Front can help.
Why Choose 4Front Energy?
For over 30 years, we've delivered high-quality HVAC, plumbing, and electrical services that ensure lasting home comfort. We're a certified Aeroseal Dealer, a certified Daikin Comfort Pro, an ENERGY STAR® Partner, and a Mitsubishi Electric ELITE Diamond Contractor.
When you put your trust in us, you enjoy:
Work performed by skilled technicians.
First-rate services from a fully licensed and insured company.
Fair and straightforward pricing.
Contact us online or call us at (952) 933-1868 to schedule services or get your SEER2 questions answered.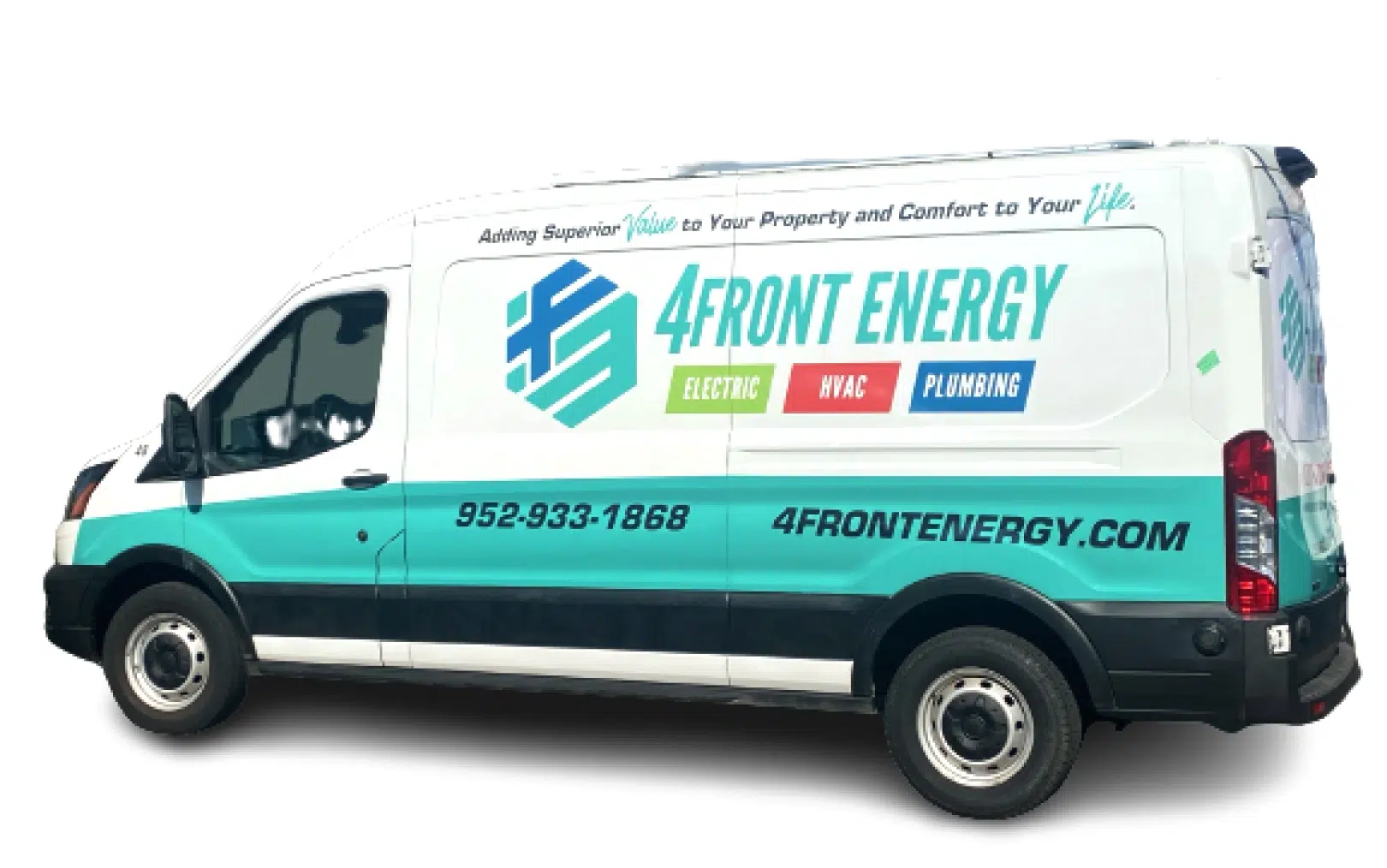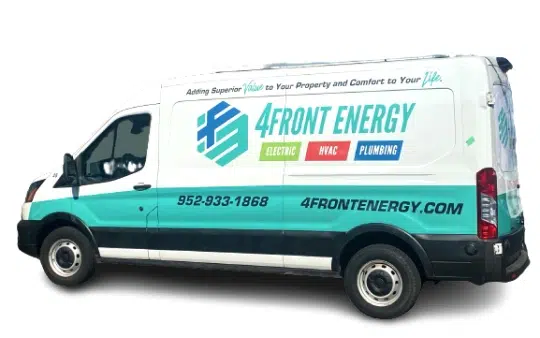 Why Choose 4Front Energy?
We're a Service Company, Not a Sales Company
Licensed, bonded & insured contractor
Trusted Twin Cities service provider for nearly 30 years
Reliable service excellence
One number for electric, HVAC, and plumbing
Stand behind our work with integrity
Fair and straightforward pricing
Provide invaluable comfort and integrated efficiency
Technicians that take pride in their work