How Long Does it Take to Charge an Electric Car? (2022 Update)
Electric cars seem to be the future for most people as more and more residential chargers are being installed in homes across the country.
But before you dip your feet into electric car ownership, you probably have tons of questions regarding whether the switch is worth it. The first question you may ask is "how long does it take to charge an electric car?" While filling a gas tank might take a few minutes, charging an electric vehicle doesn't quite work the same way.
How Long Does it Take to Charge an Electric Car? (5 Key Factors)
The short answer: it depends. Generally, there is no definite answer to how long it takes to charge electric cars. But, on average charging electric cars takes around 5-12 hours depending mostly on the type of charger and vehicle. The time taken depends on several variables such as the power level in your home charging station, charger capacity, car's maximum charging rate, and whether the battery is empty.
1. Source of Power
The power source you use in your charger is the first determinant of the time it takes to charge the electric car.
Power sources are divided into different levels with different charging volts. For example, level one charges at 120 volts, while level 2 at 240 volts, and level three at 480 volts. The larger the appliance, the higher the level of the power source needed.
Charging a large appliance such as an electric car with a low-level power source will take a long time to fill. Therefore, you should consider getting a level two or higher power source and having that electric vehicle charging station installed in your home for faster-charging rates.
Some electric vehicle charging stations have what's called dc fast charging or a rapid charger which can boost your battery life significantly in about an hour.
2. Size of Car Battery and Charging Capacity
The higher the size of the battery, the more time it takes to fill it.
Different electric vehicles have different battery sizes. Find out the size of your car's battery from your manufacturer to learn how long it will take to fill up.
The charging capacity of the vehicle is also a significant consideration. To get the charging capacity, you divide the battery capacity by the power rating on the power cord then add 10%.

3. Is the Car Battery Empty?
Electric car owners rarely connect their electric car batteries to a wall charger when it's entirely empty. The higher the battery level when you plug in a charger, the less time it takes to fill the battery. Plugging your car in every day, regardless of how much battery is left, will ensure you have a full battery every time you head out.
4. Weather Can Effect Your Car Battery
When the weather is cold, it affects the vehicle's charging efficiency and increases the charging time. On the other hand, if the weather is too hot, it affects the car's thermal management systems, increasing charging time.
Therefore, the best time to connect your electric vehicle to your home charger for a fast charging rate is when the weather is moderate; that is, neither too hot nor too cold. Or in a climate-controlled garage.
5. Your Charging Time
The charging rate is can be affected by when you charge it.
Typically, peak hours for electricity use are between 12 PM-6 PM If you are charging your car within this time frame, it may take longer to refill since there is a higher demand for electricity in the area.

How Can You Make Charging Your Electric Vehicle Easier?
Learn how to charge on the run even before you need it.

Find out the exact range of your vehicle and how various factors affect your charging time and miles of range per hour. Learn this on your own instead of relying on what your manufacturer gives you.

Familiarize yourself with charging spots in your area.

Try not to charge your car during peak electricity hours.
Charging an electric vehicle can take from 30 minutes to several hours. This all depends on your vehicle type and all the above-named factors.
Professional Electrical Services
Electric car owners contribute to saving the environment from pollution, by investing in renewable energy. When you make the switch to an electric car, you can rely on 4Front Energy to handle your electric vehicle charging installation and service.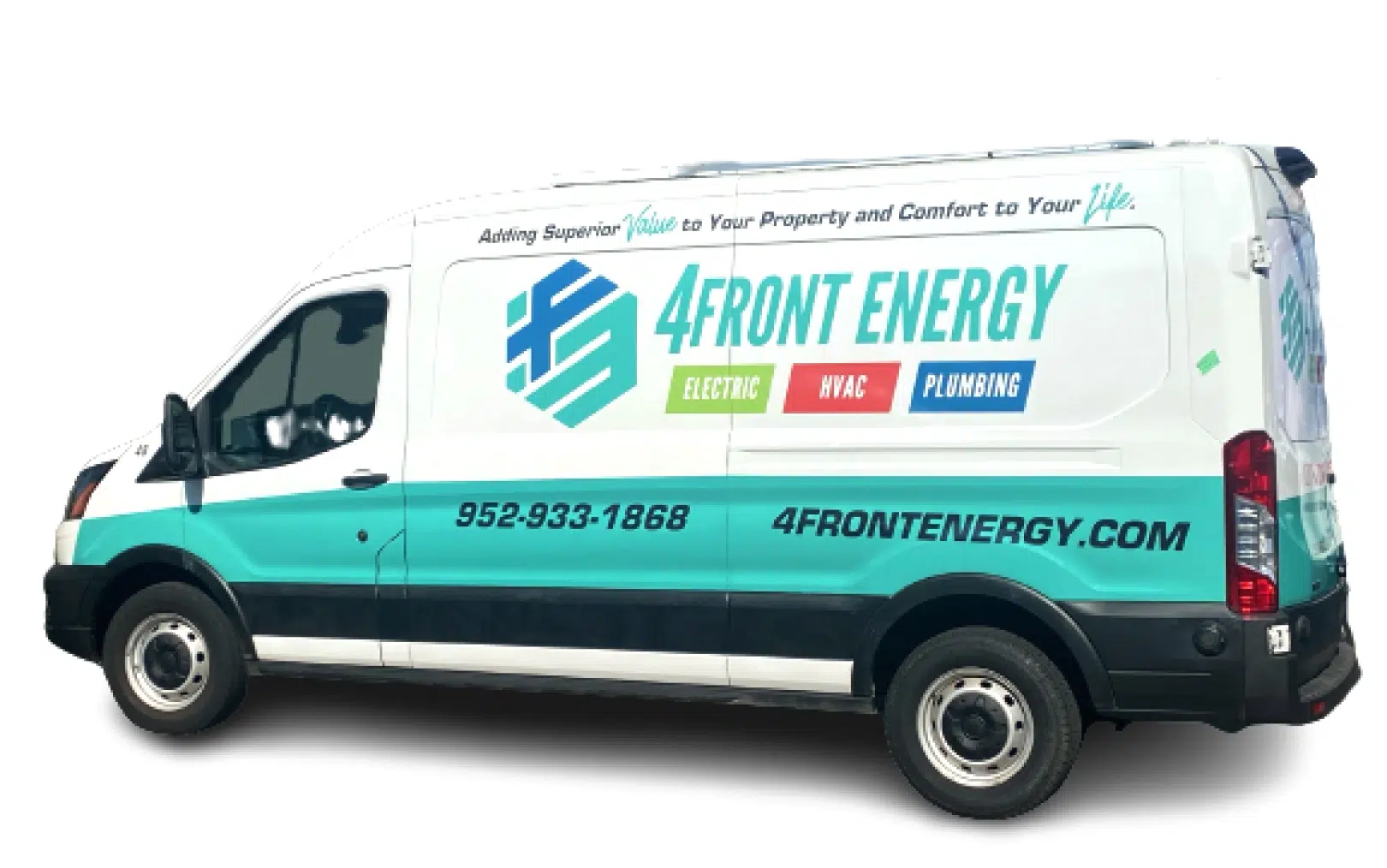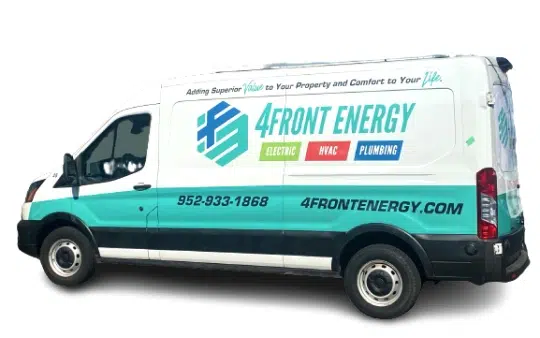 Why Choose 4Front Energy?
We're a Service Company, Not a Sales Company
Licensed, bonded & insured contractor
Trusted Twin Cities service provider for nearly 30 years
Reliable service excellence
One number for electric, HVAC, and plumbing
Stand behind our work with integrity
Fair and straightforward pricing
Provide invaluable comfort and integrated efficiency
Technicians that take pride in their work