Difference Between Central Air Conditioning and Forced Air
There are a lot of terms that tend to get tossed around in the HVAC world. While every industry has words or phrases on the technical side, even some of the more common ones can be confusing. This is especially true if you're in the process of choosing the type of air delivery system suitable for your home and comfort needs. Today, we highlight the difference between central air and forced air systems.
Central Air Systems
A central air system is what's used for a central air conditioning unit or a whole-home cooling system. In a broader sense, a central air conditioner is a closed loop. In other words, it's a repeating cycle of refrigerated and cycled air. The result is a consistently cool and less humid home when temps rise in the summer. A central air system has several parts that allow for creating a closed-loop cycle. These are:
The condenser – located outside

The compressor – also outside

Evaporator coils – located inside your home
All three of these parts work together to create a continuous loop that draws hot, humid air in, discards the heat part of the air, and draws the nice, cool air back in via 4Front Energy and vents.
Forced Air Systems
Most people equate the term "forced air system" with home heating in the form of a furnace. While this is technically true, there's a bit more to it. A forced air system is a type of HVAC system that sends controlled-temperature air through various indoor spaces via 4Front Energy, vents, and registers. Therefore, a furnace you might have in your home right now is a forced air system. However, this term also applies to a heat pump if it uses ducts. But a ductless mini-split system and central air conditioning unit are not technically in the same category.
So, What's the Difference?
There are similarities between central and forced air systems. This is part of the confusion since the terms are somewhat interchangeable. After all, your central AC unit can use the same ducts your furnace uses in the winter to make your home nice and comfy. The main difference is central air refers specifically to a cooling system, not one used to heat your home.
What's Right for Your Home?
You can have both systems in your home, and many homeowners do. You could, for example, have a gas or electric furnace you use in the winter and a central AC unit you use in the summer when it gets hotter and more humid. In this instance, you would have both systems. However, some homeowners only use a forced air system in the winter and other cooling methods for the warmer seasons. It comes down to what's suitable for your comfort preferences, needs, and budget.
Call Us Today
Need some help making comfort system choices for your home? 4Front Energy is here to lend a hand and offer personalized recommendations. Our trusted and experienced HVAC experts will happily discuss your options based on what you prefer and have in mind. Once all decisions have been made, we'll get everything set up so you can enjoy your indoor spaces regardless of what's going on outside.
Call today to schedule an appointment with one of our HVAC service professionals.
Interested in scheduling an appointment with 4Front Energy? Contact us at (952) 933-1868 or get started by scheduling your service online today!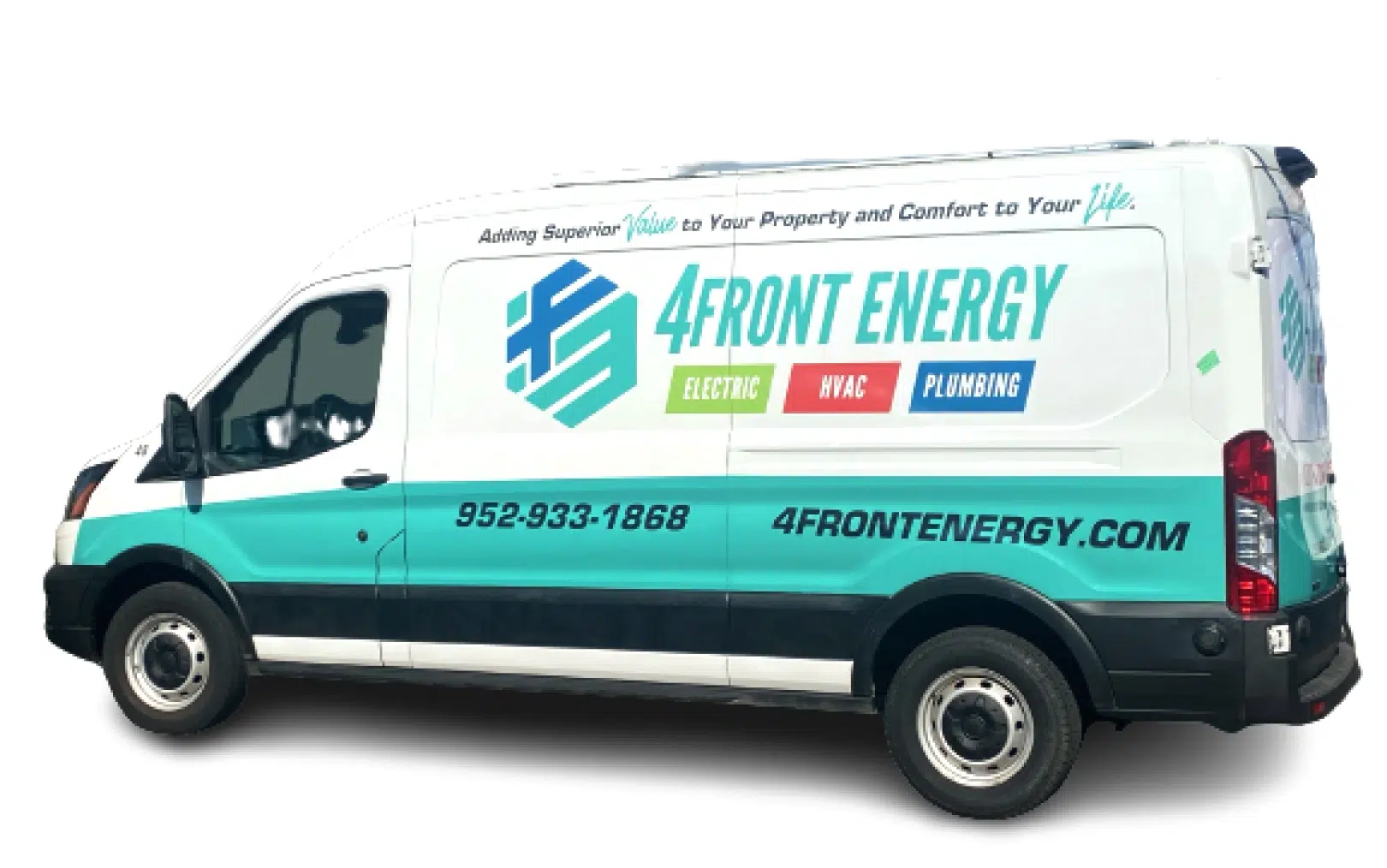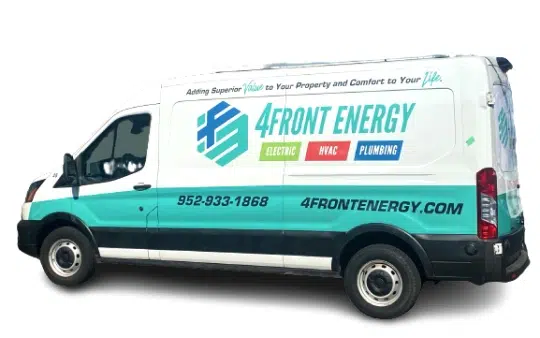 Why Choose 4Front Energy?
We're a Service Company, Not a Sales Company
Licensed, bonded & insured contractor
Trusted Twin Cities service provider for nearly 30 years
Reliable service excellence
One number for electric, HVAC, and plumbing
Stand behind our work with integrity
Fair and straightforward pricing
Provide invaluable comfort and integrated efficiency
Technicians that take pride in their work