17 Best Apartments With EV Charging In Minnesota (2022 Update)
There are 19,000 registered electric vehicles in Minnesota and 1,596,000 renters. That means almost 1% of renters in Minnesota are electric vehicle owners—and they need to charge!
Although this percentage is so small (even when we round up), the rise in renters plus electric vehicle owners has a positive correlation with no slowing down in sight.
Access to public EV charging stations is becoming easier by the day, but it's still not guaranteed to find gas stations, parking lots or apartments with EV charging across the state. So many homeowners look into installing EV chargers of their own right in the comfort of their garage. Benefits of having your own dedicated charger include:
More convenient charging

Less anxiety about running low on battery when away from home

Cost savings

Faster charge with upgrades to Level 2 charging

You can share the wealth with any EV-owning neighbors
But what about EV owners who rent? Dedicated chargers in their home are far less common and downright difficult to find sometimes. Not only does this make it more convenient for residents to charge their cars, but it also has several benefits for property owners who install them as well.
Minnesota is one of the states leading the way in electric vehicle adoption, and many apartment building owners are taking advantage of this by installing EV charging stations in their parking garages. And we've got a list of a few popular apartment buildings that have already made that commitment.
Types of Commercial EV Chargers for Apartment Buildings:
There are a few different types of commercial EV chargers for apartment buildings, and the one you choose will depend on your needs. Here are three common types:
Wall-mounted EV Chargers
This charger mounts to the wall in your garage. It's easy to install and usually doesn't require any additional wiring. The only downside is it may not be ideal for cement garages but could be ideal for townhomes or other rental units.
Floor-mounted EV Chargers
This charger sits on the ground and plugs into a standard outlet. It's easy to move around, so it's perfect if you have multiple cars that need charging. However, it can be challenging to install in some cases.
Portable EV Charger
A portable charger is just what it sounds like—it's a small charger that you can take with you wherever you go. This is a good option if your apartment doesn't have a garage or if you're frequently on the go.
The list below features popular Minnesota apartment buildings that have already installed EV chargers in their parking garages. If you're looking for a new place to live and want an effortless charging experience, check these out!
Minnesota Apartments With In-House EV Chargers
Although EV charging stations may be more common in single-family homes, the multi-family homes across the Twin Cities are trying their best to adopt more sustainable options for their residents. Here are some great apartment options that include EV charging stations: perfect for electric vehicle owners renting in the city.
222 Hennepin: 222 Hennepin Ave, Minneapolis, MN 55401
Borealis North Loop: 721 N 1st St, Minneapolis, MN 55401
The Beach Club Residences: 2900 Thomas Ave S, Minneapolis, MN 55416
Elevate Apartments: 12900 Technology Dr., Eden Prairie, MN 55344
Green Rock Apartments: 1031 S Washington Ave, Minneapolis, MN 55415
Henley Apartments: 6324 S Lyndale Ave, Richfield, MN 55423
Latitude 45 Apartments: 313 S Washington Ave, Minneapolis, MN 55415
Lux Apartments: 6100 Summit Dr. N, Brooklyn Center, MN 55430
Metric Apartments: 3820 W 31st St, Minneapolis, MN 55416
Parkway 25: 4015 County Rd 25, St Louis Park, MN 55416
Platform Apartments: 747 N Hampden Ave, St Paul, MN 55114
RAY Smart Living: 2323 Charles Ave, St Paul, MN 55114
Sophia Apartments: 811 E Lake St, Minneapolis, MN 55407
The M On Hennepin: 10 2nd St SE, Minneapolis, MN 55414
Third North Apartments: 800 N 3rd St, Minneapolis, MN 55401
Vintage on Selby: 1555 Selby Ave, St Paul, MN 55104
Voyager Estates Apartments: 2400 Voyageur Pkwy, Hastings, MN 55033
Tips for Renters Who Need Accessible Electric Vehicle Charging
Minneapolis and St. Paul have struck up a deal with HourCar and Xcel to install EV charging stations around the city for a more sustainable option. They know how hard it can be for residents in both cities to find EV charging for their vehicles when they don't live in a newer building.
For those with on-street parking, this HourCar partnership could mean installing more accessible charging stations near older brownstone apartment buildings which would be a huge push towards sustainability in both Minneapolis and St. Paul.
Some other ways to gain access to EV charging include:
Download helpful apps that can quickly find charging stations nearby. These are great for running errands or taking road trips. Some of the best include; Chargepoint, Chargeway, PlugShare, EVConnect, and EVGo.

Write letters to the local government or your building property managers with signed petitions from residents or neighbors to get an in-house charger or another nearby option.

Inquire about membership-only EV charging stations through your work or other affiliations.
Go Electric at Your Apartment Complex
Hopefully, this article has given some helpful insight for those who are looking for accessible electric vehicle charging in the Twin Cities! With so many new buildings being erected with chargers included, it's becoming easier than ever before to find a place to live and charge your car.
If you are an apartment building owner who wants to go green and install some EV chargers of your own, contact the commercial EV charger installation team at 4Front Energy. We can get you on the road to sustainability!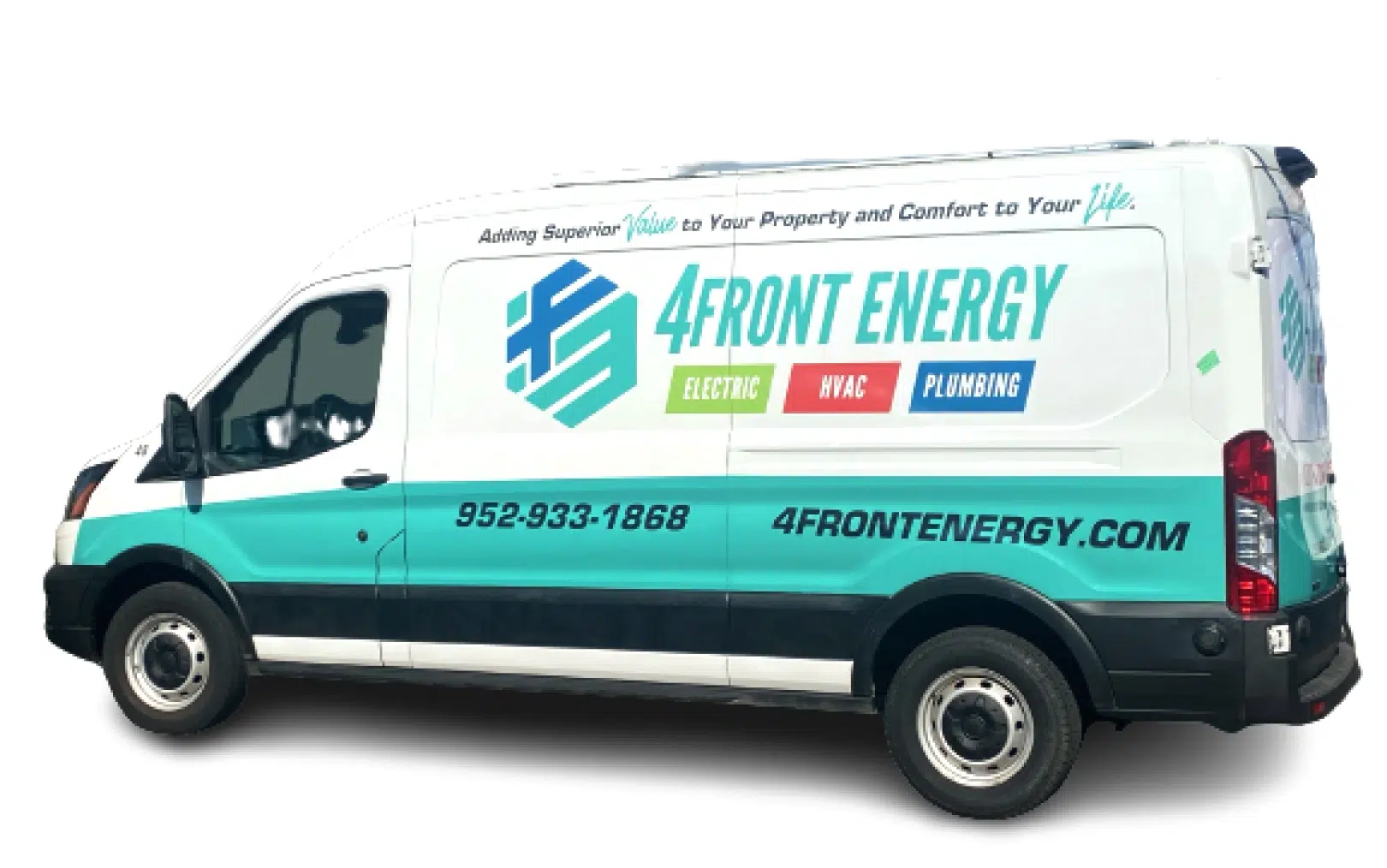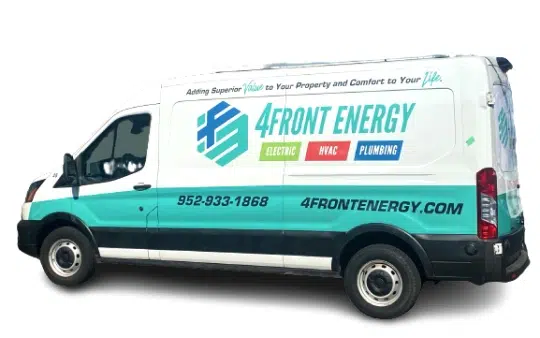 Why Choose 4Front Energy?
We're a Service Company, Not a Sales Company
Licensed, bonded & insured contractor
Trusted Twin Cities service provider for nearly 30 years
Reliable service excellence
One number for electric, HVAC, and plumbing
Stand behind our work with integrity
Fair and straightforward pricing
Provide invaluable comfort and integrated efficiency
Technicians that take pride in their work